Affiliate Disclosure: Some links here may earn us a commission at no extra cost to you. We only endorse products we trust. We don't receive payment for positive reviews
[affcoups id="5448″]
[affcoups id="5450″]
[affcoups id="5446″]
If you're looking for a VPN, we highly recommend hide.me. It's a super fast VPN that's also user-friendly and so easy to use, without compromising on quality or security. Even better, you can save 35% on any hide.me purchase by following our exclusive discount link.
Don't waste time looking for a hide.me coupon code – just use our link and make a great saving straight away.
Which hide.me Package Should You Buy?
hide.me offers two packages: Standard and Premium.
The Standard package offers unlimited bandwidth, access to over 30 locations worldwide, 75 GB of data transfer and full protocol support. Standard packages start at just $4.99 per month, or just $3.32 when you use our exclusive discount links.
The Premium package offers the same unlimited bandwidth and worldwide access as the Standard package, plus the addition of unlimited data transfer, port forwarding, and up to five simultaneous connections. Premium packages start at just $9.99 per month, or just $6.49 when you use our exclusive discount link.
We think the Premium package is well worth paying a little extra for. Five simultaneous connections makes it much easier to get the most from hide.me, as you can use it on your desktop, laptop, phone, tablet and router all at once, or share it with family members. You could even use it for both home and work. Not to mention that unlimited bandwidth and data transfer is too good to pass up.
How To Save Money On Your hide.me Purchase
Saving money on your hide.me purchase couldn't be easier:
First, follow our exclusive discount
Now click on "Get 35% discount" to be taken to the packages
Choose your package and click "Buy now"
Choose whether you want a one month, six month, or twelve month plan – the twelve month plans have the best savings so we recommend those
Choose your payment method – you can use VISA, American Express, MasterCard, PayPal or Bitcoin
Enter your email address
Check or uncheck the box labeled "Yes, please renew my account automatically", depending on whether you would like to auto renew at the end of your payment term
Click "Proceed to checkout"
Enter your payment and billing details
You're done! You can now use hide.me to access the internet safely no matter where you are in the world.
If you're reading this, you're using the internet. And if you're using the internet, you need to be aware of security concerns. It's not scare mongering to say that there are numerous security risks out there online at any given time. Hackers, spies and phishing scams are out there waiting for the unsuspecting browser, and let's not forget about malware, and even intrusive governments or employers.
The internet is more mobile these days, too. When was the last time you checked your email on your phone, or used your laptop at a coffee shop? Maybe you quickly checked flight times while you were on holiday, or had a business meeting outside of the office. Being able to get online anywhere, anytime makes life so much easier, but unfortunately, using public WiFi spots leaves you more vulnerable to security risks.
In short, it's more important to stay safe online than ever before.
Staying Safe is n't The Only Problem
As the internet grows, so does the amount of content available – and so does the security. Have you ever been frustrated by a "this material is not available in your country" message? Have you tried to watch your favorite shows only to find your geographical location is blocked?
This can be especially frustrating if you're traveling and find all your favorite shows and channels from back home are no longer available!
Why You Need A VPN
A VPN is a Virtual Private Network. When you connect to the internet via a VPN you are essentially giving yourself a secure, hidden internet connection that is private and only usable by you. VPNs encrypt your information which means that once you're connected, hackers and spies can't see or harvest your personal details, or access your internet history, passwords, or codes. Connecting via a VPN means you get your own private internet connection with powerful encryption that hides you from prying eyes.
Using a VPN is the most reliable way to stay safe online these days.
A VPN also gives you unlimited access to the World Wide Web, thanks to its ability to get around geographic blocks. With a VPN you can watch whatever you want to watch, whenever you want to watch it. Your VPN provider simply hides your location and connections you to a server that's local to your chosen content. You show up as a local viewer, the blocks are lifted, and the internet is yours.
Hand Picked Locations For Security and Speed
hide.me is one of the fastest VPNs services available today, thanks to their carefully hand picked stable of locations. Users can choose from more than 30 locations all around the world so no matter where you are, the internet is yours for the taking.
All VPNs want to be fast, but hide.me offers gigabit speeds. In addition you'll benefit from their high level of security: All their locations are protected by secure access codes, and their servers are used by them and them alone, so no outside parties will ever have access to your data.
Looking for the perfect server to connect to? Just log on to hide.me's network page [https://hide.me/en/network] and check out their suggestions for the best server to choose for everything from getting the best access to sports networks to avoiding Government surveillance and everything in between.
100% Log Free VPN
Some VPNs keep logs on your activity, which defeats the purpose when you think about it, doesn't it? There's no need to worry when you buy a hide.me package, though. Their VPN service is 100% log free.
Your personal privacy is guaranteed due to the fact that hide.me doesn't keep logs of any personal information at all. There are no log files stores on their servers – everything you do is kept safe, and private, just as it should be.
Your browsing activity and history are completely hidden and cannot be tied to your account at all. The only data hide.me keeps is usage data which is completely anonymous and cannot be linked to you.
If you choose a VPN who keeps logs, they could always be forced to hand those logs over by law enforcement or the government. The VPN experts at hide.me have constructed the service so they can't hand your data over no matter who asks. There's simply no personal data to be seen.
Simplicity Comes As Standard
When you purchase a VPN, you want to start using it right out of the box. The hide.me team understands that a VPN should be straightforward to use, which is why they've designed the hide.me service to be as user friendly as possible.
No matter what operating system you're using, there's a hide.me app designed with it in mind. Their service covers Windows, Mac, Linux, Ubuntu, IOS, Android, Windows Phone, Blackberry, and even DD-WRT, Tomato, AsusWERT-Merlin, "Kodi" and Synology DSM. Each app is easy to install with just a couple of clicks. All you need to do is download the app, open it, and you're connected and ready to use hide.me.
If you want to configure your set up to more precise specifications, hide.me has a range of help files on hand to ensure an easy set up even if you opt to do so manually.
You can even try a limited version of hide.me free first to see for yourself how well it works, and all purchases are backed by a 14 day money back guarantee so if you don't love it, you can ask for your money back.
With high speed, impeccable security and an easy to use interface, hide.me is a fantastic VPN for anyone who craves a more secure, more flexible internet. Sign up today and don't forget to use our exclusive link to save 35% on your purchase.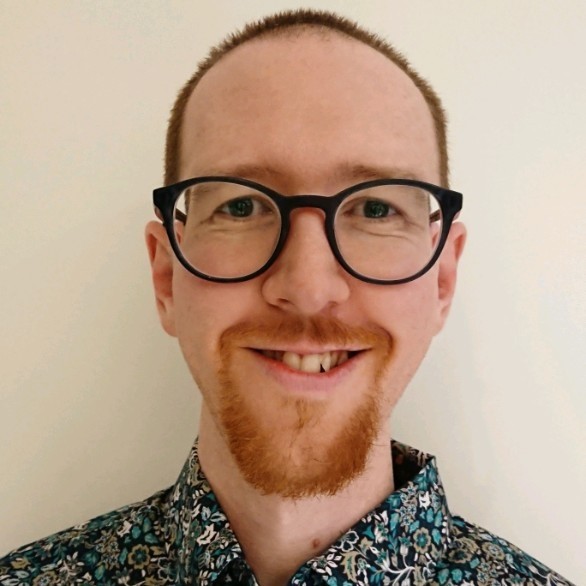 Tristan is a cybersecurity expert with over 10 years of experience in the industry. He specializes in virtual private networks (VPNs) and has helped numerous organizations and individuals secure their online activities through the use of VPN technology.