If you want to stay safe online, a VPN (virtual private network) is the way to go. Using a VPN means getting your very own highly secure internet connection with high level encryption that keeps you safe from hackers, spies, the governments, and anyone else with ill intent.
But a VPN isn't just about security! A VPN such as NordVPN also allows you to unblock content from anywhere in the world and enjoy your favorite media whenever and however you like. A VPN is your ticket to getting around geographic blocks and being able to access the internet your way.
Netflix is one of the most popular movie and TV streaming sites in the world. However, you can't always surf to Netflix whenever you feel like it! Some countries block Netflix, and some employers and schools do too. Not to mention the fact that US Netflix sometimes offers quite a different range of shows and movies than, say, UK or Canadian Netflix.
Does Netflix Allow VPNS?
It's easy to see why you'd want to unblock Netflix, so you can enjoy the best of its content whenever you want and wherever you are.
Unfortunately, Netflix is not keen on VPNs and is taking ever more aggressive steps to block them from being used to access its service.
In fact, Netflix have been so proactive about blocking VPNs that many VPN servers have given up the fight. For example, proxy services Unotelly and UnblockUS and VPN services HideIPVPN and CactusVPN no longer work with Netflix.
Does NordVPN Work With Netflix?
If you're a NordVPN user or thinking of purchasing NordVPN any time soon, we've got good news! NordVPN does in fact still work with Netflix. However, there are some exceptions.
NordVPN unblocks Netflix by the use of its SmartPlay technology, which is embedded in most of its apps. That means that for most users, Netflix will work just fine with NordVPN. However, there are some instances where users can't connect to SmartPlay, and in those cases Netflix won't be accessible.
Netflix is available using NordVPN on Mac, Windows, Linux and IOS. It's not currently accessible for customers using NordVPN on their router or Android device.
The NordVPN Netflix workaround is only valid for US Netflix. Unfortunately it doesn't work with Netflix in any other country. Don't be disheartened though – NordVPN is constantly working on new technology and workarounds, and are clearly having more success with making Netflix accessible than some of their competitors.
How Can I Watch Netflix With NordVPN?
To watch Netflix using NordVPN, simply connect to the NordVPN network and select your closest server. Using the closest server will give you the best service.
If you run into any issues using Netflix, NordVPN recommends trying the following steps.
•Clear your browser cache (whether you are on a PC, laptop, or IOS device)
•Restart the NordVPN App
•Then restart your device
How Much Does NordVPN Cost?
If you want access to Netflix, NordVPN is one of the best VPN choices out there. Even better, it's very reasonably priced:
•One month's subscription costs just $11.95 a month
•Six month's subscription will save you 40%, costing just $7 a month
•For the best savings, purchase a twelve month subscription at 52% off – that's just $5.75 a month.
NordVPN is an excellent value VPN. If you want to see for yourself how well it works, you can sign up for a three day free trial. Your purchase is also backed by a 30 day money back guarantee.
What Else Can I Do With NordVPN Apart From Watch Netflix?
NordVPN is a super fast, highly secure VPN service that keeps you safe online. With NordVPN, your IP address is hidden and no activity logs are kept, so you can browse, surf, shop, share media and enjoy your favorite TV, movies and music in safety. With over 700 servers around the world, NordVPN guarantees you a fast and reliable service that you can use safely at home, at the office, or out and about in public WiFi spots.
NordVPN supports connections with up to six devices at a time, which means no matter where or how you get online, NordVPN has you covered.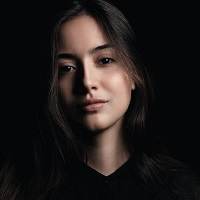 She is expertise in VPN,Cyber security