Still, figuring out — how to get the IPVanish Free Trial?
Well, we're here to help you out.
With increasing cyber activities happening on the internet, we always expect to be safe while browsing. Everyone wants a secure browsing experience on the internet; you might have other reasons to get started with a VPN. You picked IPVanish, that's the right choice, as you're getting the free trial before making the purchase.
IPVanish VPN is a reliable VPN provider that lets you browse securely without any data breach issues.
The best part, IPVanish VPN does not track or record any of its user's browsing activity. One must surely try the IPVanish VPN free trial to understand the VPNs features that make it the World's best.
IPVanish VPN free trial will just take you just a few minutes to start with that being said, let's get started then.
Well, there are two different methods to get an IPVanish VPN free trial: one is for iOS users, and the other one is for other devices. Let's see one by one what these methods are one by one.
Steps to claim IPVanish free trial for iOS devices.
Download IPVanish VPN
Head on to the official website of IPVanish VPN by clicking here through your apple device and download the application or install IPVanish VPN from App Store.
Create your IPVanish VPN account
Once you have successfully installed IPVanish VPN on your device, start the application, and create your account. Creating an account on IPVanish VPN will take only a few seconds; you just have to enter your valid Email address and a strong password; that's it. You are not required to enter any payment information.
Start using your IPVanish VPN free trial
While using your IPVanish VPN free trial post-registration, keep one thing in mind to cancel your subscription from iTunes or else, you would be charged after your trial period.
 Steps to claim IPVanish VPN free trial on other devices.
If you are not an iPhone or an iPad user, then you might have to consider these steps so that you can also avail free trial of IPVanish through a 30- days money-back guarantee. We have listed all the steps so that you do not face any difficulties.
Opt for an IPVanish VPN Plan
Get on to the official web page of IPVanish VPN by clicking here and head on to the pricing sections and select a plan according to your requirements. We'll suggest you go for a one-month plan because that you can avail 30 days money-back guarantee.
Create an IPVanish VPN account
Once you have selected a plan, you would now be supposed to create an account that will require you to enter a valid Email ID and a password. Ensure you enter an active and valid email because you would be receiving all the necessary details regarding your VPN here.
Proceed for Payment
After creating your account, you will now have to select a payment method to transfer funds. IPVanish VPN has two payment methods: Credit card and PayPal. Enter your payment details and proceed to checkout.
Payment would be debited from your account concerning your selected plan but don't worry; you will get the amount back through a refund.
Download IPVanish VPN on your device
Start downloading the IPvanish application on your device by getting on the official website of IPVanish VPN or download by clicking here. IPVanish VPN is platform-independent and has an application for all your operating systems.
How to Get Refund from IPvanish?
As soon as you are about to complete your 30 days, make sure to cancel the subscription to be eligible for a refund. You can do this by heading on to your application's account settings and clicking on the 'Subscription' tab and then tapping on 'I want to cancel my subscription.'
You will be getting a pop-up to confirm your cancellation; just click ' I still want to cancel.' IPVanish VPN is so simplified that your refund would be automatically reverted to your account within ten working days. You do not need to provide any reason for cancellation.
What is IPVanish?
IPVanish VPN is a great VPN service provider, and they claim themselves as the World's best VPN. It is a US-based company that offers some luxurious features that are not seen elsewhere. IPVanish VPN has a vast network of 40,000+ shared IP's, P2P servers in 72+ locations.
IPVanish has a wide range of user base from Windows users to Linux users because of its platform-independent software. IPVanish VPN has a lot of features that are offered to its users. You, my- friend, have made an excellent choice in selecting this VPN service, and you will get to know when you try it's free trial.
Features of IPVanish VPN
Privacy: IPVanish VPN has made sure that you and your information stay to yourself, and IPVanish VPN has fulfilled all three domains of Information Security. They have implemented industry-standards AES encryption that supports highly secure protocols.
No logging policy: IPVanish VPN strongly follows a no-logging policy where-in they do not and never will track and record your internet or any other activity. At the same time, you are connected with IPVanish VPN. They respect their customer's prIPVanish and civil rights and protect you from any cyber-attacks.
Performance: IPVanish VPN performance-wise yields better results as compared to other VPN service providers. IPVanish VPN can deliver different speeds at different locations or servers. For instance, IPVanish VPN gave an average speed of 220 Mbps when connected to the Netherlands network.
Automatic Kill Switch: This feature is the best feature of IPVanish, and we like it. This feature prevents your IP from being leaked accidentally when you lose connection from your VPN. But this feature is only available for Mac and Windows.
DNS leak protection: Sometimes, your GET requests are transferred to your internet service provider even when connected to your VPN. As a result, your IP address is revealed, and your ISP can track your online activity. IPVanish VPN ensures that your connection stays healthy, and your IP is not disclosed.
IPVanish Customer support: IPVanish VPN has a pretty adorable customer support team at standby for your assistance. IPVanish has provided you with Live support, ticket submission, and their contact number to get in touch with the technicians directly.
Platform Independent: IPVanish is a platform-independent software, which means that IPVanish will work perfectly well on all operating systems like Windows, Linux, MAC, iOS, Android, and Amazon Fire Stick.
Free Cloud Storage: IPVanish offers free SugarSync storage of up to 250 GB with all of its plans and to all users. So it's a two-way investment in one. This is an offer that no other VPN offers, but IPVanish VPN has done it.
Do we suggest IPVanish VPN?
Yes, we suggest IPVanish VPN because this VPN is one of the best that we have ever reviewed.
Primarily, IPVanish is safe from all kinds of cyberattacks. The IPVanish VPN uses high-grade encryptions to secure your devices and connections. Even IPVanish VPN abides by a no-log policy wherein no data, traffic or any request is tracked or recorded anywhere. IPVanish continuously records a high speed of all the other VPNs that we have tested. It's a bit expensive, but we believe that this VPN is worth every penny. However, they do run some discounts on each of their packages.
How much does IPVanish VPN cost?
The pricing of the IPVanish VPN is well sorted, and the plans are pretty reasonable. IPVanish VPN is also known for its inexpensive plans in the global market, providing great functionality to its end users. You get three options available with IPVanish VPN.
As you can see, the monthly plan costs for 10$. This plan will benefit momentarily, but you do get a 17% off.
The second plan is an annual plan where you are charged $6.49/month, which is the best plan because you save over 46% of your money and buy the plan only for $77.8.
The third plan costs $8.99, which is charged for three months. Opting for this plan can save up to 25% of your total amount.
All these plans now come with SugarSync Cloud Storage that provides all of its users with free 250 Gigabytes of storage, a win-win situation, and no other VPN service provider that IPVansih has done it.
FAQ's.
Is IPVanish compatible with Netflix?
Yes, IPVanish works completely fine with Netflix, but it only unlocks US Netflix and UK Netflix. While using IPVanish for Netflix, it might take a little longer to load but will eventually work fine.
Can IPVainsh work on Firestick?
IPVanish VPN is platform-independent software, and it will work entirely fine on FireStick. Not only firestick, but it will also work on all kinds of operating systems and devices.
Final Verdict
IPVanish VPN free trial is a great tool to let you understand and analyze its features to make a wise decision before choosing your VPN. It focuses on allowing its users to experience what it is to be an IPVanish VPN premium user.
If we helped you get an IPVanish VPN free trial and benefited from this article, please drop your valuable feedback in the comment box below. We are open to all your queries about IPVanish VPN as well.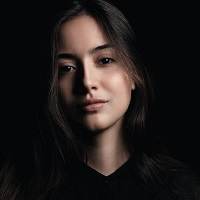 She is expertise in VPN,Cyber security