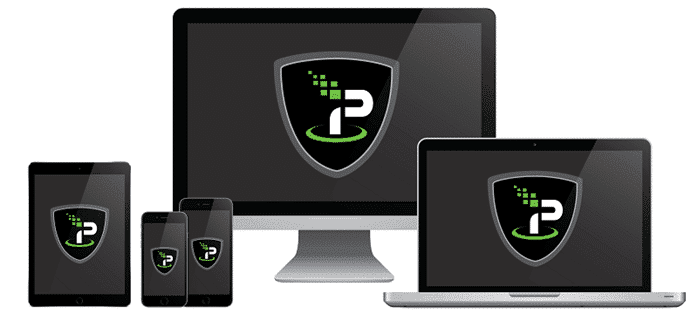 On the fence about choosing IPVanish VPN?
Well, this is the only IPVanish review you will need to get detailed into this VPN provider. I have shared my personal experience with IPvanish VPN.
Using a virtual private network (or VPN) significantly improves your online privacy. IPVanish provides excellent value for money, with a generous ten simultaneous connections and an outstanding selection of servers.
In this article, I will be taking you through everything in detail regarding the IPVanish VPN that will help me decide whether it is worth paying for or not.
So, stay with us to the end.
IPVanish Review: In a Bubbble
Mudhook Media Inc. (a subsidiary of Highwinds Network Group) created IPVanish in 2012 in Orlando, Florida.
They claim to be the fastest VPN with the "most secure connections and the most reasonable pricing anywhere," but I'm quite certain I've seen comparable services as well.
Their network spans the world, with 1,165 servers and over 40,000 IP addresses. This is advantageous, since the closer you are to a server, the faster your internet connection will be.
Due to IPVanish's extensive reach, they have a greater possibility of being of assistance to you.
Except in regions where they must lease hardware, such as Albania, the business owns approximately 90 % of its points of presence (POPs) or data centers.
They claim to have servers in 61+ countries, but when I tallied the servers that I could reach, I discovered that there were just 49. When I spoke with a customer support representative, they said that it was due to certain servers undergoing maintenance. Still, 49 is a huge figure.
Due to IPVanish's location in the United States, they are within the authority of the Five Eyes. The intelligence partnership known as the 5 Eyes (which comprises the US, UK, New Zealand, Canada, and Australia will probe, monitor, and exchange personal data as necessary.
That may be too significant a violation of your security for you, and it's important to be aware of this before giving IPVanish a try.
IPVanish Speed Test
Buffering is a problem that nearly everyone faces. Nobody enjoys gazing at a screen while a video loads.
When you connect to a VPN, your connection speed may decrease somewhat due to the additional distance traveled by your data to reach a distant server. However, this speed reduction should be imperceptible.
Indeed, if your local network is congested or your ISP throttles your connection, a VPN may help you gain speed.
The ping, download, and upload speeds of your connection are all used to determine its speed.
Its ping shows how soon a website responds when you send a request or click on a link. Your connection will respond more quickly if your ping is low. Milliseconds are used to measure ping (ms).
Its download speed indicates how fast information may be downloaded from a server to your device. This has an effect on loading times and the rate at which files may be downloaded from the internet. Megabits per second are the unit of measurement for download speed (Mbps).
The upload speed of your connection indicates how quickly it can transmit data to other websites and devices.
It affects how quickly big files are uploaded, pictures are shared, and video is sent through video chat. Megabits per second are the unit of measurement for upload speed (Mbps).
With this in mind, I ran a speed test on my IPVanish connection and was pleasantly pleased.
Before connecting to IPVanish, my download speed was 50 Mbps, upload speed was 25 Mbps, and I had a ping of 23 ms.
My internet speed decreased to 8.46 Mbps when I connected to my local IPVanish server. My upload speed remained almost constant at 0.73Mbps, but my ping rose to 58 milliseconds.
When I connected to an IPVanish server located in the United States, my download speed dropped to 45 Mbps. My upload speed has significantly decreased to 23 Mbps. It is still really quick.
When my latency increased somewhat while connecting to the US server, it stayed within acceptable ranges. While surfing and viewing videos, I hardly noticed any difference in loading times.
In general, I believe there are no issues with the speed at all.
IPVanish Logs
IPVanish has been passionate about maintaining a tight 'no-log' policy from its start.
IPVanish is a no-logs VPN service provider, which means that they do not log any connection, traffic, or activity data associated with their services.
IPVanish – which was then controlled by another parent firm — aided the FBI in a significant criminal investigation in 2016.
The suspect's IP address was traced back to a provider-owned server, and the provider was compelled to disclose information on its users.
Its 'zero-log' policy was upheld — the business had no traffic records to disclose with authorities.
However, it did give the FBI with the user's account information and connection records, which they used to correlate the user's behavior with online criminal conduct.
Their collaboration with police aided in the identification of the culprit and eventually resulted in a conviction.
Make what you will of it. This hasn't made their public relations manager's job any easier.
However, the following are my main conclusions about its logging policy –
IPVanish has a genuine 'zero-logs' policy (albeit it has not been audited lately). Today, it asserts that it no longer maintains connection logs. Bear in mind that no VPN is impervious to criminal investigations.
IPVanish Adblock
IPVanish does not include an ad blocker by default. While connecting to IPVanish servers, you may use third-party ad blockers. This is slightly a disadvantage but since you can use third-party apps, it is not much of a problem.
IPVanish Tunneling
With IPVanish, you may either connect to the internet solely via their network or through what they refer to as "split tunneling."
Split tunneling is fantastic since it enables you to connect to another network while remaining connected to the VPN. All VPNs reduce internet speed and somewhat reduce your bandwidth.
However, by using split tunneling, you can distribute the load, possibly improving the user experience.
IPVanish Kill Switch
IPVanish has a kill switch that will disable all internet traffic in the event of an unexpected VPN connection loss. This is a necessary feature for every VPN.
With a kill switch activated, your connection will always be encrypted, protecting your identity.
IPVanish's kill switch is a hybrid of a system-level kill switch (which takes over admin rights to your internet connection and disconnects it immediately if there is a problem, preventing your data from being leaked) and an application-level kill switch (which gives the user more control – he or she can specify which programs will shut down and which will continue to work in the event of a VPN failure).
At the moment, IPVanish only supports the kill-switch function on its Windows, macOS, and Android applications, leaving your connection vulnerable on Linux and iOS devices. This implies that while using IPVanish on Linux or an iPhone, you need to take extra care.
On my Windows desktop, I tried the IPVanish kill switch and discovered that it worked consistently anytime I was unplugged from the VPN.
Simply follow these easy steps to determine whether your IPVanish kill switch is enabled. The instructions apply to the current versions of Windows and Mac OS X that enable this functionality.
For Windows –
Step – 1: Launch the application and log in using your account credentials.
Step – 2: On the left, choose the 'Settings' option.
Step – 3: Navigate to the 'Connection' tab.
Step – 4: Select the checkbox for the 'Kill Switch'.
Step – 5: Select whether or not to restrict LAN traffic in the event of a VPN failure.
For macOS –
Step – 1: At the top of the menu bar, click 'IPVanish'.
Step – 2: Select 'Preferences'.
Step – 3: Navigate to the 'Connection' tab.
Step – 4: Select the checkbox for the 'Kill switch'.

IPVanish Streaming and Torrenting
IPVanish is not the most effective VPN when it comes to unblocking subscription-based streaming services. Despite its extensive server network, it is now only compatible with US Netflix.
The VPN service unblocks American Netflix on the majority of US servers, but the website/app may load slowly.
Additionally, I tried IPVanish to check whether it unblocks Netflix in other areas.
IPVanish is only compatible with Netflix in Japan and the United States. However, only a portion of Netflix's servers were operational, and there are no dedicated Netflix servers.
You'll need to experiment with various servers until you discover one that works. The thing is, you will have to do this only once. Once you know the server, just use that one every time.
Overall, it isn't bad but limited.
I tried IPVanish with Disney+ and was able to access the service with some success, although access was intermittent. Additionally, IPVanish was not compatible with Amazon Prime Video or Hulu.
IPVanish VPN is ideal for torrenting securely and discreetly. On all of its zero-logs servers, the VPN service supports P2P communication.
It's lightning-fast on local connections and is geared for peer-to-peer traffic.
Additionally, the service manages over 40,000 anonymous IP addresses, which is excellent for activities requiring a lot of bandwidth, such as file sharing.
Additionally, it does not leak IP or DNS data. Additionally, the kill switch protects against IP disclosure during infrequent VPN connection failures. However, this functionality is not accessible on the iOS app.
A decent torrent VPN should conceal your real IP address, making your download activities invisible to your ISP or copyright trolls.
IPVanish does not say much about Torrenting on its website but it sure as well serves well. It performs well, to the point that we suggest it as the best VPN for torrenting.
The business does have a robust DMCA policy in place. Additionally, its Terms of Service prohibit torrenting copyrighted content. However, this is true of a large number of VPN providers.
Bear in mind that the VPN does not record user activity.
As a result, it cannot determine who utilized a certain IP address at any given moment. This implies it will be unable to determine which user to serve with a DMCA notification.
IPVanish Censorship
Eliminate excessive censorship and get secure access to an open internet from any location.
Certain countries have excessively stringent internet access regulations for individuals, while many institutions restrict their workers' and students' Wi-Fi usage. Why would you want to confine yourself to these constraints when the real World Wide Web is there for you?
With the assistance of IPVanish, you can put an end to online restrictions.
By using a VPN, you can circumvent internet censorship and unjustified limitations. By creating a VPN connection with IPVanish, you may bypass internet restrictions and get access to media and information from almost anywhere in the globe.
Their simple-to-use software encrypts your connection and redirects your internet traffic past sluggish and restricted censorship networks, allowing you to enjoy full online freedom.
Download your favorite social networking applications, view that popular video, and visit websites that you previously couldn't access, all with the assurance that your connection is secure.
IPVanish Platforms & Devices
IPVanish is compatible with the majority of Amazon, Google, Apple and Windows devices and OSs –
Android: More than 5.0 up to the stable beta/non-alpha version (latest)
Router Firmware: Merlin, Asus-WRT, Tomato, DD-WRT v2 and v3
Linux: Debian or RedHat-based distros
iOS: 11.0 and up
macOS: 10.11 and up
Windows: 8.1 and 10
They offer a variety of connection types for VPNs that will make IPVanish as versatile and strong as possible –
PPTP
IPSec
L2TP
OpenVPN
IKEv2
WireGuard® (only Beta)
IPVanish Encryption & Security
Alrighty! Now, let's examine IPVanish's encryption techniques and protocols.
Encryption is essentially the coding that conceals your data when you browse the web. Data that is not encrypted can be read by the average Joe with a computer. Data that has been encrypted with high-quality coding would need a divine hacker to decrypt.
Having said that, IPVanish used AES-256 encryption, the industry's highest-grade encryption.
Additionally, IPVanish provides a variety of protocols to meet a variety of requirements. Protocols dictate how data is transmitted between your device and the VPN provider.
Let's have a look at our available choices here –
1.PPTP (Point-to-Point Tunneling Protocol):
Due to the protocol's age, I would only utilize it if all other alternatives have been exhausted. It was developed in 1995 and its defenses have been breached many times since then. However, I must state that it is lightning quick.
2.SSTP (Secure Socket Tunneling Protocol):
Thus, SSTP shares all of the advantages of OpenVPN in terms of speed, security, and the ability to circumvent firewalls.
However, what makes SSTP special is that it was created by Microsoft and is completely incorporated into every Microsoft operating system released since Windows Vista Service Pack
3.UDP:
OpenVPN and UDP connections are much quicker than OpenVPN/TCP connections because of the absence of error correction in this protocol. UDP just transmits the error packets. They are not organized by it.
Even yet, many online gamers (who often need to communicate and react in real-time) choose OpenVPN/UDP because of its higher speed.
4.TCP:
Together, OpenVPN and TCP provide the most popular and trustworthy VPN connection.
TCP's error correction ensures that data packages do not get lost in transit. TCP brings back memories of my mother telling me to check for my phone, keys, and wallet before leaving any place.
Without her, I'm sure I'd have been losing my keys more often than I'd have wanted.
Without TCP's error correction, you may often encounter incomplete downloads and failing web pages as a result of misconfigured or missing data.
Many thanks, Mom! Additionally, many thanks to TCP!
5.OpenVPN:
This protocol is an "open-source protocol," similar to Wikipedia. Users who are community members may modify the code to enhance security. OpenVPN is one of the most widely used and trusted protocols available.
Why?
Because it is very quick and safe; it is capable of bypassing firewalls, and it is highly customizable. OpenVPN is compatible with Windows, macOS, Linux, Android, iOS, and routers.
The main disadvantage of OpenVPN is that it may need you to download third-party software to function, which makes setup difficult. However, IPVanish claims to offer the software necessary to get OpenVPN up and running quickly and simply.
Additionally, you may use OpenVPN in conjunction with UDP and TCP for enhanced security.
6. L2TP (Layer 2 Tunneling Protocol):
L2TP does not encrypt anything. It just constructs the tunnel through which the data will flow. It is used with IPSec for encryption reasons, which is responsible for data integrity checks, channel security, and encryption. L2TP/IPSec connections are very secure and compatible with the majority of mobile devices.
However, this protocol is more difficult to configure on a router and is slower than OpenVPN.
7. IKEv2 (Internet Key Exchange Protocol Version 2):
IKEv2 is an IPSec-created protocol that configures the particular method through which IP packets are encrypted. What's great about IKEv2 is that it automatically re-establishes your VPN connection if you ever lose it.
This is advantageous for consumers who use mobile devices and often switch between Wi-Fi and cellular networks. Your IP is more likely to be secured when IKEv2 and IPSec operate in tandem.
8. Internet Protocol Security (IPSec):
For transit and tunneling purposes, IPSec encrypts IP packets. Thus, this may be likened to a mask that individuals may wear to conceal their identity. IPSec is compatible with the majority of PCs and mobile devices, which is fantastic.
However, keep in mind that IPSec does not specify an encryption method or an authentication mechanism on its own, which implies that it is not the most secure connection if not used in conjunction with other security protocols. IPSec only provides a foundation for secure transmission.
IPVanish Ease of Use
This is often mentioned in evaluations as one of IPVanish's strongest selling features. The application was created keeping the end-user in mind. The installation process is very straightforward, and the program immediately begins.
The user interface is self-explanatory — there is nothing to learn. The program displays a list of servers (from which you may choose one), your account information, and preferences. You may see your location as well as the suggested nation and server for the best performance.
While the VPN provides great software, some customers believe that setup instructions should have been provided, particularly for those who have never used a VPN before.
These instructions are accessible through the Internet.
IPVanish Support
IPVanish provides customer assistance through its help section, email, and a live chat facility that is available 24 hours a day.
The quickest method to contact them is through live chat. I just had to wait one minute for a pleasant and polite customer care personnel to respond to my inquiry.
Regrettably, I was provided with erroneous information. I inquired as to whether IPVanish provides a free trial.
Although the representative said that there were no free trials available, the website indicates that there is a money back guarantee available
Hopefully, if anything goes wrong with your service, you will get trustworthy technical assistance.
How Much Does it Cost for IPVanish?
IPVanish's VPN service is priced monthly at $ 4.99 for the first month and $ 9.99 afterward.
The yearly plan begins inexpensively at $ 3.75 per month for the first year but then doubles to a hefty $ 7.50 per year upon renewal.
Additionally, IPVanish provides a VPN + Cloud storage package that utilizes 500 GB of SugarSync storage. It's also just slightly more costly, at $ 5.49 for the first month of the monthly payment and $ 10.99 afterward, or $ 4.15 per month for the first year of the yearly plan and $ 8.15 per month thereafter.
If you use SugarSync daily, this seems to be a great bargain. If you purchase SugarSync directly from the SugarSync website, you'll spend $ 18.95 a month for 500 GB, thus choosing the IPVanish plan saves you a bundle of money and effectively gives you the VPN for free.
However, if you have no actual need for web storage, switching to another VPN service may save you money.
Surfshark's two-year plan, for example, costs only $ 2.69 per month for the first term (plus two free months), with a $ 70 one-time purchase. IPVanish's VPN-only subscription costs $ 45 for the first year and $ 90 for the second year, for a total of $ 135.
Be aware that there is no free trial and that, although IPVanish does provide a 30-day money-back guarantee, it is only available on annual subscriptions. Plans that are invoiced every month are not eligible.
If you decide to join up, IPVanish allows credit card and PayPal payments, but not Bitcoin.
IPVanish Coupon Code
[affcoups id="5227″]
[affcoups id="7462″]
IPVanish Pros
You can test beta program of WireGuard protocol
There are more than 40,000 anonymous IP addresses.
There are no logs and no IP address leaks
Excellent for completely anonymous torrenting
The best VPN application for Firestick and Kodi
You can take advantage of mobile customer support
You can Watch your favorite show online
IPVanish Cons
There is no Smart DNS utility available.
There are no browser extensions.
Conclusion
IPVanish VPN is an excellent bargain, with ten simultaneous connections and a diverse server network. They have almost everything you need. Their security is incredible and speeds too. Their streaming can do a little better. Overall, IPVanish is an incredible VPN.
IPvanish Review FAQs
Do they offer a free trial?
While they do not currently offer a free trial, they do provide a 30-day money-back guarantee if you sign up for an annual subscription on their website, which they encourage. 
Monthly IPVanish accounts and accounts established via their iOS app's iTunes store are not eligible for the 30-day money-back guarantee.
IPVanish SOCKS5 Proxy Server – What is it?
Socket Secure (SOCKS) is an internet protocol that exchanges network packets between a server and a client through a proxy server. Before data packets reach their ultimate destination, their original IP address is disguised with an IPVanish shared IP address through the SOCKS5 proxy server. This ensures the anonymity of your online traffic.
How are the IPSec and IKEv2 protocols different?
IKEv2 is a second-generation standard for secure key exchange between linked devices. IKEv2 establishes a secure connection using an IPSec-based tunneling mechanism.
IPSec, or Internet Protocol Security, is a collection of protocols for securing internet protocol (IP) data transfers and communications, or, more simply, internet traffic. 
Are in-app purchases available?
Yes, they do on both iOS and Android platforms through the Apple and Google Play stores respectively.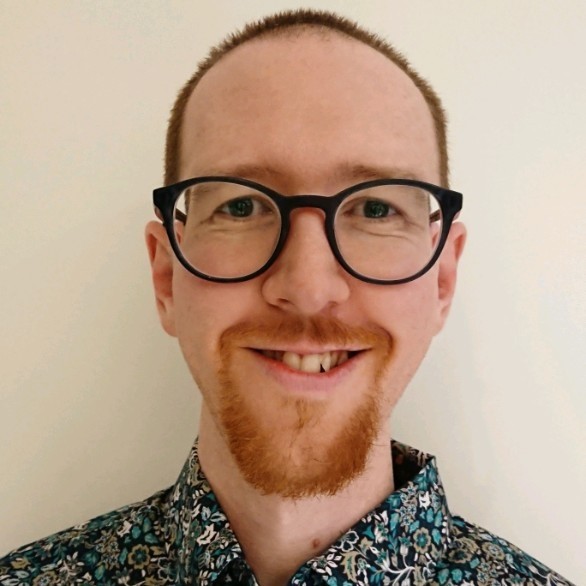 Tristan is a cybersecurity expert with over 10 years of experience in the industry. He specializes in virtual private networks (VPNs) and has helped numerous organizations and individuals secure their online activities through the use of VPN technology.