Choosing the best VPN can be a pretty tough job owing to the utter technicalities and specification that comes with it. You need to really have a strong knowledge when it comes to computer networking to fully understand the functioning and features of a VPN.
This makes choosing one amongst the two titans viz NordVPN and VyprVPN a tough job.
NordVPN and VyprVPN are the two most famous providers that frequently lead the lists of best VPNs.
NordVPN is a leader in the arena of VPNs, and it is safe to say that NordVPN has managed to successfully become a household name for all good reasons. The platform has just about everything ranging from a plethora of features to top-tier security and competitive pricing.
VyprVPN is probably one of the under-appreciated VPNs in the market. It has some of the most incredible features, like the remarkable Chameleon Protocol.
Both these VPNs have their own set of particular strengths as well as weaknesses, and in this post, we will be getting into the details of both these platforms and help you figure out the one that can work the best for you.
Comparing NordVPN Vs. VyprVPN – Speed
Considering the plethora of jobs you need to undertake on your device, the connection speed definitely plays a crucial role. We used Speedtest.net in order to test the connection speeds of VPN. The app is known for offering much more accurate results as compared to the browser-based tests on their website.
We have taken into consideration the following criteria when testing the connection speeds of the VPNs.
→ The test is undertaken using the virtual server of Windows with the gigabit Ethernet connection that is North America-Based.
→ Three different users connected to 3 various locations for every provider viz Hong Kong, the United States and the United Kingdom for 3 days at 3 different times.
→ Windows version of the provider's application was used and was connected using the OpenVPN protocol over UDP.
→ NordVPN
NordVPN offered a mediocre speed, but it's average speed of 17.90 Mbps for downloading can successfully manage the majority of online activities.
→ VyprVPN
VyprVPN, on the other hand, supplied its users with an average speed of 37.44 for downloading, which is enough for handling any activity you do on the web.
It is also important to keep in mind that the download speed can vary on the basis of the connection speeds offered by ISP, location as well as the VPN server that you are connecting to.
Winner – VyprVPN
VyprVPN offers better speeds as compared to the NordVPN.
Comparing NordVPN Vs. VyprVPN – Features
If you are looking for an excellent deal and value for money, it is best to purchase a VPN that can offer you a remarkable set of features.
Simultaneous Connections
NordVPN provides 6 connections simultaneously across all the subscription plans; on the other hand, VyprVPN provides 5 connections simultaneously. You can easily protect almost all your devices with five or six connections.
Streaming
More often than not, the capability of a VPN in unblocking the streaming content is judged by if it can access the content on US Netflix. Both NordVPN, as well as VyprVPN fortunately got through the robust VPN firewall of the platform.
→ NordVPN
NordVPN is a great option for all streaming fans as it can unlock various services like Netflix, Amazon Prime Video, BBC iPlayer, HBO Max, Hulu, Railay, Disney+, and many others.
→ VyprVPN
VyprVPN is an incredible streaming VPN too. It features Chameleon Protocol that can scramble the metadata as well as prevent the DPI (Deep Packet Inspection), letting a user bypass the firewalls that are placed by the streaming services. It can unblock the content on Netflix from various countries, HBO Max, Amazon Prime Video, Disney, and Hulu. But if reviews are to be believed, it might not work great with BBC iPlayer.
Both the VPNs are also incredible for the Kodi users as well as unblocks its various add-ons.
Torrenting
→ NordVPN
Torrenting is a lot safer with NordVPN. It offers the customers access to more than 4000 servers that are P2P optimized and can be connected to before you use the platforms such as BitTorrent. It also offers military-level encryption ensuring that the download activity stays hidden from the Third-Party platforms and apps.
→ VyprVPN
VyprVPN, too, is excellent when it comes to torrenting.
Additional Features
Both NordVPN, as well as VyprVPN, has the split tunneling feature, but VyprVPN offers split tunneling on the Android Application, under the feature titled Connection Per App.
→ NordVPN
The platform provides a devoted IP add-on that too for just a small additional fee.
→ VyprVPN
VyprVPN offers VyprVPN Cloud that offers added protection when the customers use the cloud services.
Both the providers have automatic wi-fi protection to offer when a user connects to a new public wi-fi network making it an incredible feature for mobile phone users. VyprVPN offers easy switching of servers so that the user does not have to disconnect before they can connect to a new server.
Winner – NordVPN
Though it is a really close call, NordVPN gets a slight edge over VyprVPN. The primary reason behind this is that it provides an extra connection and can also unblock many other streaming services. NordVPN also offers split tunneling on more devices as compared to VyprVPN.
Comparing NordVPN Vs VyprVPN – Privacy & Security
In this section, we will be taking a look at the privacy and security offerings of both NordVPN and VyprVPN.
Encryption Level
→ NordVPN
NordVPN is a great provider in offering incredible encryption as it employs advanced-level AES-256 bit encryption with the Perfect Forward Secrecy in order to change the keys for encryption at each VPN session. This combination ensures that it is virtually impossible for the hackers to decrypt the encryption as well as look at the online activity. What is more, the internet provider too cannot view your usage on the internet.
NordVPN offers its users three secure choices of tunneling protocols, viz. NordLynx, OpenVPN, IKEv2. IKEv2 is a great option to choose when you are in need of speed, OpenVPN is great for security, and NordLynx is a combination of both for making a strong connection.
→ VyprVPN
VyprVPN, too, can make the internet traffic super secure thanks to the AES-256 bit encryption as well as the Perfect Forward Secrecy. Along with the top-tier encryption standards, this platform also offers a great range of VPNs which includes Chameleon Protocol, IKEv2, WireGuard, and OpenVPN. Chameleon Protocol ensures a safer connection that can give you much more freedom while surfing online.
Both the VPNs have a top-tier data protection to offer when it comes to encryption, making it tough to choose the best one of these two.
No-Logging Policy
If the provider logs the data that is related to the session of your VPN, then this is totally against the purpose of using software for Virtual Private networks.
→ NordVPN
The provider follows a really strict zero-logging policy that is audited independently by the PricewaterhouseCoopers. NordVPN only logs the data of the last time of your session, which gets stored on their servers for just 15 minutes. Along with this, Nord also stores information regarding your accounts like the name, billing details, and email address.
→ VyprVPN
VyprVPN follows the zero-knowledge policy and thus does not log any of your data regarding the browsing activity like the websites visited by the users or their IP addresses. Ut also collects information regarding the account for improving the services, which includes names, payment methods, and email addresses.
VyprVPN is owned by Golden Frog, and the parent company claims that it will share the server information only in the scenario where they are handed over a court order for the same. The privacy policy of VyprVPN is audited by Leviathan, which confirms that the provider does not log anything.
Jurisdiction
Both VyprVPN and NordVPN are the leaders when it comes to VPN providers as they have their basis in countries that are pro-privacy. If you are someone living in one of the Five Eyes countries and wish to avoid the surveillance and wish to keep the web traffic private as well as unblock the content restricted across the globe, you should use a VPN which is preferably based in a country that is pro-privacy.
→ NordVPN
The provider has its base in Panama, which is a country that is not only a member of 5/9/14 Eyes but it also boasts remarkable privacy laws, which implies that NordVPN is not obliged legally for collecting logs of its users.
→ VyprVPN
VyprVPN has its base in Switzerland, which is a European country well-known for the data retention laws that are pro-privacy. Many other remarkable VPNs have their basis in Switzerland, like the ProtonVPN, making it an incredible selling point for the providers.
But, Switzerland is known for collaborating with the 5 Eyes that can be a matter of concern. VyprVPN can be summoned with a subpoena for sharing the data from their services that could be shared across the globe. But the best part is that VyprVPN does not log any of the sensitive data of their users, so this situation is unlikely.
Security Features
→ NordVPN
NordVPN has a private DNS on all the single servers in order to handle their own DNS requests. It also offers IPv6 as well as WebRTC leak protection. What is more, the provider has CyberSec, which is an ad-blocking feature that can prevent the subscribers from gaining access to websites with phishing scams or the ones containing malware. NordVPN blocks the adware too. When its internet kill switch is enabled, it cuts off the internet when the VPN server goes down.
It also offers a Double VPN that can give you much more protection. It can route the connection not from just a single but two servers, making it tough for the third-party apps to find the real IP address.
→ VyprVPN
VyprVPN both owns as well as manages the total server network making it excellent when it comes to the security perspective as it can identify the issues on a network with super ease and also fix them. Over and above that, VyprVPN writes its own code for software programs, making it great from the perspective of security. Like NordVPN, VyprDNS processes the DNS request of the users on their own servers. It can also stop the man-in-the-middle kind of DNS attacks.
VyprVPN can operate the NAT firewall for protecting the device from both malware as well as URL filtering in order to block access to a malicious website. This can prove to be an incredible additional feature. VyprVPN also offers the automatic kill switch.
Winner – Tie
Both VyprVPN, as well as NordVPN, have remarkable privacy protection to offer and ensure the security of the users online. They also have their privacy policy audited, have their protocol as well as have their private DNS on the network. Thus taking into consideration the privacy perspective, it is tough to choose a winner as both of them to perform really well.
Comparing NordVPN Vs. VyprVPN – Server Coverage
An extensive range of server locations is vital as it can provide the users with numerous options of IP addresses to choose from and access to the restricted content around the globe.
→ NordVPN
NordVPN has over 5450 servers in more than 59 countries around the world in various locations. The famous locations include South Korea, Hong Kong, Taiwan, Japan, Italy, Spain, Germany, and the UK. The only shortcoming is that the server coverage is limited in the Middle East and Africa. Nord provides specialty servers that include obfuscated servers and also torrenting as well as servers optimized for streaming.
→ VyprVPN
VyprVPN offers a smaller network in comparison to NordVPN, with about 700 VPN servers that are based in over 70 locations. The general criteria is that a server network greater than 1000 is great. VyprVPN is close to that bar. The provider offers various servers in Europe and Asia but just a few in Northern Africa and the Middle East. They have 0 servers in South African countries. But they have more than 3,00,000 IP addresses the users can opt from, meaning that they will not be limited in the area.
Their servers are very well organized in the form of various clusters that makes the process of server switching really easy. This also implies that Vypr can automatically connect the user to the best server in the cluster when they connect to the server location.
Winner – NordVPN
Definitely, NordVPN has a clear edge over VyprVPN when it comes to server coverage as it provides a much wider network along with many more servers across the various parts of the globe.
Comparing NordVPN Vs. VyprVPN – Platform Support
When it comes to offering the devices with the protection of VPN, both of them are incredible options to choose from.
→ NordVPN
NordVPN provides dedicated applications for macOS, Windows, iOS, Linux, and Android. It can work well on other devices that are internet-based, which includes Amazon FireStick TV and Android TV. It also offers browser extensions for Firefox and Chrome browsers, which is great in order to ensure that the web traffic on the browsers is encrypted and not any other apps. This improves the overall speed and page load rates.
NordVPn has a device limit of 6 connections simultaneously. If you find it too low, then it is possible to configure it to the router. They also sell FlashRouters that are pre-configured, but the VPN can be connected by the users to the device manually. This might be difficult and time-consuming if you are someone who does not have experience doing this. NordVPN provides a stepwise guide on the website for helping the users connect the VPN to the routers with compatible firmware.
→ VyprVPN
VyprVPN offers support to a wide array of devices. It can be used easily with macOS, iOS, Android, and Windows devices, as well as Apple and Android TVs. The VPN also lets the users secure all of their home networks by easily configuring the VPN to the router. VyprVPN is one of the few providers that offers a dedicated app for the router. Another noteworthy example is ExpressVPN. The router application makes it easy for the customers to control the VPN settings rather than delving into the router setting each time you wish to change your location.
Winner – NordVPN
Owing to the greater platform support offered by NordVPN, it enables the customers to secure their data on more devices.
Comparing NordVPN Vs. VyprVPN – Apps
The user-friendliness of a VPN is a crucial aspect as it can create a better experience for the users.
→ NordVPN
NordVPN offers a dedicated application that is remarkable and pretty easy to use. Its application opens up and shows a blue map that has servers pinpointed on it. A user can connect to the random servers really quickly and browse the entire server list for choosing the specific location. Top-tier features such as kill switches can be found in the settings and can be activated by the users with ease. The application is really well-designed as well as reflects the quality of service offered by the provider.
→ VyprVPN
VyprVPN too offers an incredible application for the subscribers that offers smooth ease of use. The application starts up with the option of quickly connecting to the server nearby that is optimized, but the users can select a server location manually they wish to connect to. Here you also get easy options for customization, and the users of Android devices can easily configure the feature of Connection Per App.
Winner – NordVPN
Taking into consideration the sleek design of the application offered by NordVPN, it wins this comparison.
Comparing NordVPN Vs. VyprVPN – Customer Service
Customer service is another vital aspect because they are who you can get in touch with when you are experiencing issues with the VPN service. Both NordVPN and VyprVPN have remarkable customer support to offer to their users.
→ NordVPN
You can get in touch with NordVPN's team members for customer service in a couple of ways. The user can send their email through the ticketed system and then get a response. But if you have an urgent query to solve, then you can opt for the live chat support on the official website of NordVPN. It also provides a help center that is full of information regarding the VPN if you wish to find an answer to the problems all by yourself.
→ VyprVPN
VyprVPN has similar support to offer, just like NordVPN. It offers email support that can prove to be great if your issue needs a detailed and longer response. Here you also get live chat support as well as a help center that has information about various topics.
Winner – Tie
Both NordVPN and VyprVPN offer incredible customer support, and thus it is a tie in this comparison.
Comparing NordVPN Vs. VyprVPN – Pricing
Pricing plays an important role when choosing a provider.
→ NordVPN
NordVPN has three pricing plans to offer viz:
The 1-Month Plan costs $11.95 a month.
The 1-Year Plan costs $4.92 a month.
The 2-Year Plan costs $3.67 a month.
NordVPN offers a money-back guarantee for 30-days.
→ VyprVPN
VyprVPN has the following pricing plans to offer viz:
The standard plan costs $9.95 per month and $60.00 per year.
The premium plan costs $12.95 per month and $80.00 per year.
The business plan is further divided into two plans viz:
VyprVPN for business starts from $299 per year.
VyprVPN for the business cloud starts from $349 per year.
The business-premium plan is further divided into three plans viz:
The 2-Months plan, which consists of the 1-free month, costs $6.47 a month.
The 18-Months plan, which consists of 6-free months, costs $2.50 a month.
The 36-Months plan, which consists of 12-free months, costs $1.67 a month.
VyprVPN offers a money-back guarantee for 30-days.
Winner – VyprVPN
Considering the flexibility of payment plans offered by VyprVPN, the provider wins a point in this comparison.
So Which One Is Ultimately The Best For You?
Though both the VPNs perform exceptionally well in all the categories, NordVPN wins this battle.
NordVPN is definitely an excellent and all-rounder in the arena of VPN. It offers great privacy and security features as well as a huge server network that has various IP address choices to offer. The platform is capable of unlocking the content that is restricted in various regions.
Frequently Asked Questions
Q.1. Is NordVPN The Best?
A: From incredible privacy features to strong security, consistency, and quick connection speed, NordVPN has proved itself to be the best VPN provider.
Q.2. What Makes VyprVPN Good?
A: VyprVPN is a good VPN service that comes at an affordable price. It boasts features like Chameleon tunneling protocol and can provide security against various threats online.
Q.3. Is NordVPN A Trustworthy Service?
A: Definitely, NordVPN is super trustworthy and is audited by a third party. It does not store your logs and internet browsing sessions.
Q.4. Is VyprVPN A Good Choice When It Comes To Torrenting?
A: Though VyprVPN is a great option when it comes to torrenting from the speed perspective, it lacks the SOCKS5 proxy and port forwarding features that prove instrumental in improving the user's experience with torrenting.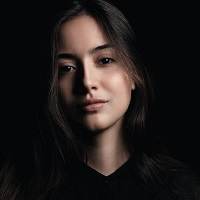 Tristan is a cybersecurity expert with over 10 years of experience in the industry. He specializes in virtual private networks (VPNs) and has helped numerous organizations and individuals secure their online activities through the use of VPN technology.