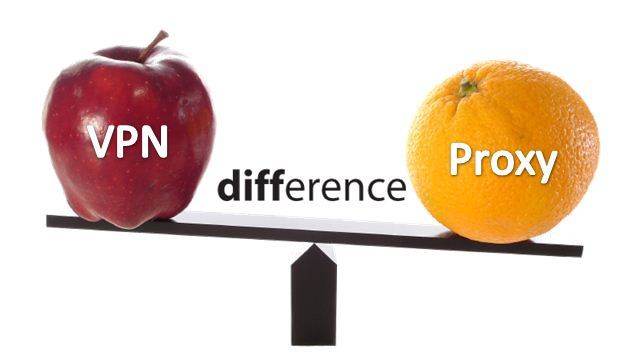 If you're not very technically minded, you should still be able to understand why VPN services are rapidly displacing proxy services. In fact, understanding what each is will give you some insight right away.
Proxy
A proxy, in the sense of what the word means, is something or someone that acts on your behalf. On the Internet, a proxy server exists between your computer and the server you're trying to access. When you want to access a website, you make a request to the proxy server the proxy server forwards it, and then receives the response from the server and forwards it to you.
VPN
A VPN is a virtual private network. It's a network connection protected from the rest of the Internet by encryption. This means that anything you send across this network cannot be read by anyone trying to spy on you. Like a proxy, a VPN server forwards request to and from your computer.
The Difference
A proxy server basically just provides you with an alternate IP address that's used to access whatever resource you happen to need. None of your communication is actually encrypted, so it's visible to anyone and everyone who knows how to spy on your traffic.
A VPN connection actually encrypts your traffic, in addition to providing you with the same IP camouflaging service that you get from a proxy. It's basically a proxy with security added into the mix, and other features that make it more useful as a means of protecting your privacy.
Which is Better?
Users are moving toward VPN connections more and more. While a proxy server may have its advantages, it doesn't prevent your ISP or anyone else from seeing what you're doing online. It might allow you to access geo-restricted content, for instance, but a proxy will not prevent you from being watched by anyone who wants to and has the means.
A VPN connection gives you complete privacy. The encryption available on some connections is the same strength as that used to transmit top secret documents, so you don't have to worry that it won't be adequate. There are several different protocols to choose from, including PPTP, L2TP and OpenVPN. The services are very expensive and, compared to a proxy, the value they offer in terms of security is well worth the price tag for a block of bandwidth or a monthly subscription.