If you stumbled upon this article while searching for torrents or searching for secure ways for torrenting, then you are at the right place. With government tracking increasing exponentially, the Internet has become heavily regulated.
Download assistants like Torrents have been declared illegal in many countries, and many key websites have shut down. However, the Internet warriors always find a way to keep torrents alive and the WWW free!
As torrents tried to bounce back, the supporters realised the need for anonymity in torrenting activities. VPN service providers that already offer IP masking services across the globe saw this as an opportunity. Realising the need for identity protection, many VPN services launched torrent access and related packages.
In our list, we have carefully selected those providers that provide unlimited access and download for torrent clients and ensure identity protection.
VPNs hide your IP address and thus protect your location. Here we have curated the list of the best VPNs in the industry that shield you from hackers, spies and anyone who is trying to infiltrate your online piracy and freedom. Make sure you choose what best suits your needs.
The best 5 Virtual Private Networks for torrenting
#1. IPVanish
Another major player in the VPN market, IPVanish offers excellent options for torrenting and privacy protection online. With its assured no-logging VPN services, you get access to servers in 60 countries.
You can make secure payments with Bitcoin too. Even your payment information is not dealt with or stored in any manner. Unlike Private Internet Access, it offers a 7-day money back guarantee. So you're free to try and test its performance. You also have an android app if you want your privacy to be protected at all times.
IPVanish gives you unlimited bandwidth laced with 256-Bit AES encryption that allows for hassle-free torrenting and Internet use. You get unlimited P2P traffic and access to censored apps and websites.
You can switch server unlimited times. This is a cool feature, and repeated use of the same masking servers can also be risky. You can have five simultaneous connections across devices.
IPVanish may be very popular due to its dedicated offerings, but its 24/7 support has received come flak in customer testimonials. However, it doesn't undermine the fact that it provides highly advanced VPN services.
#2. Private Internet Access
It is one of the highest rated VPNs across the globe. With packages starting from USD 6.95 per month, you get exciting discounts on six-monthly and yearly packages.
The reason it is one of the best VPN services for torrenting is that contrary to its competitors, it allows P2P file sharing on its networks and that includes Bit Torrent.
Payments can be made easily through its numerous partners including Amazon, Bitcoin, CashU, PayPal, Google Wallet and more. You can also cancel at any time. There is large cancel button always available at the account page.
Private Internet Access doesn't offer any free trials. Therefore only choose this product if you are willing to buy. Once the purchase is made, you get five licenses that can be used across any device including separate clients for Windows and MacOSX.
You can also secure your mobile or smartphone with their Android and iOs app. You can also purchase a router where Private Internet Access is pre-installed. Through one license you can protect many devices in one network.
They have a spread of over 3268 servers spread across 24 countries. This ensures geographic diversity and hence, added protection.
Here are the protocols it supports:
You can also access private DNS servers. A SOCKS5 proxy is also included which means an assurance that Private Internet Access will not log their movements.
To give you an extra cover for protection, they give you a KILL switch you shut down all applications if the VPN is suddenly disconnected. It cuts off all Internet communication so that no information leaks from anywhere.
In a nutshell, Private Internet Access is a go to option for people who frequent torrenting sites. You get one-click activation and connection coupled with advanced features. You have multiple payment options, all-round support and robust performance.
#3. ExpressVPN

If you are looking for super fast downloads over a secure connection with no pitfalls, ExpressVPN is the weapon of choice. International connections with numerous servers allow for fast P2P file sharing and Torrent downloads.
With a simple and attractive interface, you have a no-log assurance with additional features such as the cool Netflix addition. There is only one con associated with Express VPN: its Price. Deemed the costliest amongst its competitors, it does offer you a 30-day money back guarantee.
So, if you feel like the services you get are worth the cost, you can make an informed purchase.
Its packages start from USD 12.95 per month with expressvpn discount offer on longer duration packages. The increased price comes with another pitfall. ExpressVPN limits your security to 3 simultaneous connections.
However, there is an alternative to this. You can get a router with ExpressVPN software. This pre-loaded device will allow for every device in your network to be protected. It also allows you to connect an unlimited number of devices to a single secure license.
With ExpressVPN you get unlimited P2P file sharing and torrenting. Another feather in the cap is the placement of the company in the British Virgin Islands. This place has no data retention laws. Therefore, any request for user information would have to be issued by local court which falls back greatly on the user as the main clause of the company operation allows for no user IP to be matched.
With over 1000 servers in 145 countries including those with strict Internet laws like China, Russia and Turkey, you get ease of access and connectivity. This means, easy connection to ExpressVPN servers when you are travelling and need secure access.
It supports several VPN protocols including:
IPSEC
OpenVPN
L2TP
PPTP
SSTP
OpenVPN is a popular choice for connecting as it's advanced, open-sourced and gives access to better speed and reliability.
ExpressVPN has one the highest rated customer service across the market. Their representatives are highly knowledgeable and solve your problems on the go.
#4. Nord VPN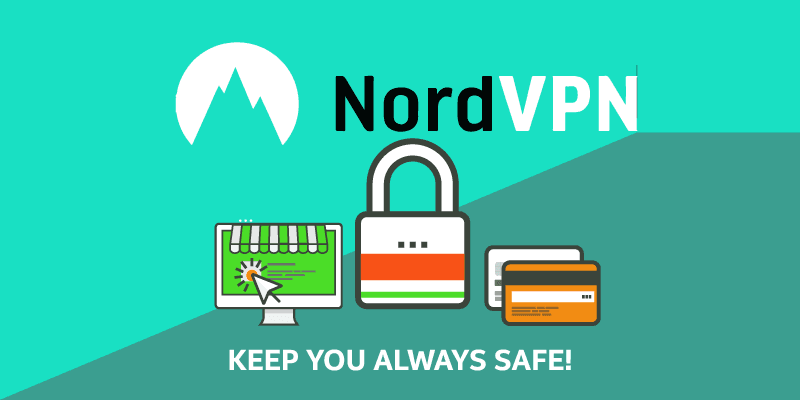 NordVPN has become a popular choice for web enthusiasts who want to protect their identity online. Their rigid privacy guideline makes it excellent for torrent users. Based out of Panama, it uses 256-bit AES encryptions to keep your activities safeguarded.
It has anonymous bitcoin payments enabled and has a strict zero logs policy that protects you from any information breach. It has an amazing array of desktop and mobile apps that allow for ease of access. However, speeds can sometimes become a problem, as they tend to go into the medium range from time to time.
Another excellent feature is their customer support that has received good reviews all around. NordVPN has servers across 47 countries allowing for excellent geographic dislocation.
Unlike Private Internet Access, you can try the service for a whole month and then make a purchase decision. I think that it is an added advantage as you get to test all the features and services the VPN has to provide.
However, it offers a KILL switch like Private Internet Access that automatically applications and programs from accessing the Internet outside the realms of a secure connection.
You also have a KILL switch in case of an emergency. However, I feel that they could add a free trial with money back or something. That would make them all the more appealing.
#5. Torguard
We saved the best for last!
If you think that Torguard is offered by the guys from the Tor project and Tor browser phenomenon, then you're mistaken. Torguard is a private VPN service provider that specifically caters to torrent loving people.
That's why the "Tor" from torrent.
It helps users maintain privacy while they are indulging in torrent downloads. It offers other P2P and other secure encryption services to protect your data online. With plans starting from USD9.99 a month, it is cheaper than its other counterparts and lesser popular options like HideMyAss. Just like the other, there are discounts on six-monthly and yearly packages.
Torguard has a special 2-yer package that offers the largest discount among all packages. With one subscription you can connect five devices at a time. Adding an extra device will incur an extra cost of USD 1 per device per month.
This feature is quite cool as with other VPN providers mentioned on this list the only alternative is to buy their partner routers while with Torguard you can add devices at a pocket-friendly rate!
Torguard offers clients for systems including Linux, MacOSX and windows. It also offers a mobile android and iOs for added mobility and secure Internet access while you are using your phone or while travelling.
Other Add-ons that will appeal to torrent users:
• Static dedicated IP addresses
• DDoS protected IP addresses
• Access to Company's 10Gbit network
There are only a few other service providers that offer such intricate services and packages.
They also provide you with a 7-day money back guarantee that you can use to assess all the features and performance and then make an informed decision. However, there is a network bandwidth limit of 10GB associated with this clause.
It also has a strict no-logging policy, and after the 7-day trial, all restrictions on bandwidth and data are lifted.
Torguard also has specialized offerings for selective users who are looking to save some bucks. In addition to the VPN service, it provides the Anonymous Torrent Proxy for USD 5.95 per month. This will only protect the Bit torrent traffic.
Torguard doesn't stop here. Like other major players, it has partnered with router services like the Netgear Nighthawk AC1900. With the router, you can protect an unlimited number of devices with a single license.
Other super features include:
Torguard sells streaming devices with its software pre-installed so that you can unlock censored content and access from anywhere on the web.
These devices include Apple TV and Google Chromecast. Netflix is still inaccessible.
With over 80 payment options, Torguard also accepts major credit cards, Bitcoin and gift cards from major well-known brands.
Protocols supported by Torguard:
AnyConnect
Cisco IPSec
IKEv2
L2TP/IPSec
OpenVPN
OpenConnect
Older PPTP
They also support HTTP proxy, SSL based proxy and SSH Tunneling. It uses its proprietary stealth tech that bypasses access restrictions and packet inspections.
In a nutshell, Torguard is an excellent choice for dedicated Torrent users who want unrestricted access to torrent files and keep their identities protected while streaming their favourite content. Multiple data centres allow for ease of access. The refund policy makes it easier to evaluate all features and performance.
It works well across devices, but customers have often associated a learning curve with the service. The website can sometimes be confusing. The service is perfect for torrent users who can purchase selective add-ons and stay anonymous while they seed and leech their files.
Conclusion
Using VPN services has become exceedingly important if you want to remain anonymous online. It is especially vital for torrent users as torrenting has been banned and criminalised in many countries.
We all are aware of recent events where certain popular sites like Kickass torrents and Torrentz.eu closed down after government intervention. Arrests were made, fines were levied, and the Internet became more regulated and less free.
Therefore, go through these VPN services that create frameworks that guarantee anonymity. A VPN is the first step in protecting your information from spying agencies, hackers and cyber criminals. They scramble your IP addresses across their servers and mask your geographical location thus protecting access to your IP and consequently your information.
I know torrent users will lean towards Torguard, but the other options in our list are also top notch and worth a look. Services like Private Internet Access offer instant Kill Switches in case of connection loss. ExpressVPN offers some of the best download speeds in the business.
NordVPN caters to client data protection with advanced encryption modules. Almost all our providers give unlimited bandwidth. Most offer money back guarantees and trial periods except private Internet access.
All you have to do is explore their services, assess what you need and how its fits into your budget and then continue to surf the Internet without the risk of your identity being leaked. Happy Torrenting!
Stay Anonymous! Stay protected!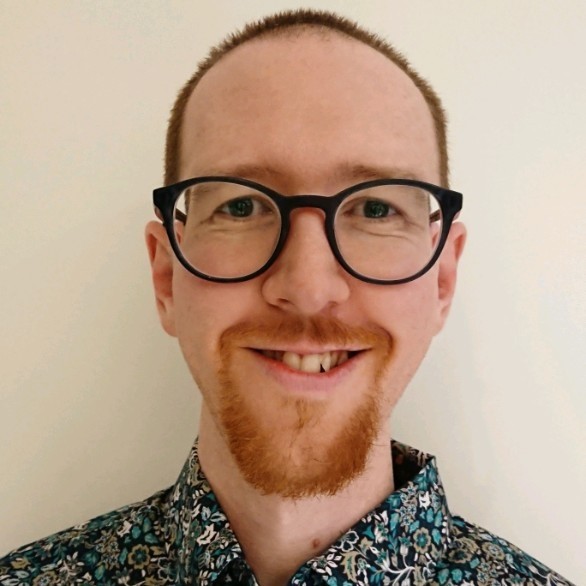 Tristan is a cybersecurity expert with over 10 years of experience in the industry. He specializes in virtual private networks (VPNs) and has helped numerous organizations and individuals secure their online activities through the use of VPN technology.

Top 5 Best VPN for Torrenting & P2P Filesharing