Affiliate Disclosure: Some links here may earn us a commission at no extra cost to you. We only endorse products we trust. We don't receive payment for positive reviews
In an increasingly digital world, safeguarding our online activities has become more crucial than ever before. If you're searching for an iron-clad solution to bolster your internet security and privacy, but are unsure about which VPN service to trust, look no further. ExpressVPN offers an unrivaled opportunity to test their world-class services through a risk-free trial.
This top-tier VPN provider delivers a fast, secure, and seamless online experience. And the best part? You can try ExpressVPN's premium features free for 30 days.
So, why wait? Dive in as we unravel how to leverage ExpressVPN free trial, and take a step towards transforming your digital footprint today!

Getting the 30-Day Money-Back Guarantee
For those who are new to VPN services or are unsure about making a long-term commitment, ExpressVPN offers a risk-free 30-day money-back guarantee. This allows you to fully explore the service without any financial risk. Here's how you can activate this guarantee:
Sign up for ExpressVPN: Head over to the ExpressVPN website and choose a plan that suits your needs. Don't worry about the cost at this point – you'll be able to get a full refund if you're not satisfied.
Download the app: After signing up, you'll be prompted to download the ExpressVPN app. It's available on a wide range of platforms, including Windows, macOS, iOS, Android, and more.
Start browsing securely: Launch the app, sign in with your new ExpressVPN account, and connect to one of their servers. In just one click, you'll be browsing the internet securely and privately.
Remember, this is a risk-free trial. If you decide ExpressVPN isn't for you, simply contact their customer support within 30 days of signing up and request a full refund. It's as simple as that.
ExpressVPN 7-Day Free Trial on Mobile Devices
ExpressVPN also offers a unique opportunity for mobile users. If you're on an iOS or Android device, you can take advantage of a 7-day free trial. Here's how you get started:
Search for ExpressVPN in your app store: Navigate to the App Store on iOS or the Google Play Store on Android, and search for ExpressVPN.
Download the VPN app: Find ExpressVPN in the search results and download it onto your device.
Start your 7-day free trial: Open the app and tap on "Start 7-Day Free Trial." You'll be asked to enter your email address.
Confirm the trial: After entering your email, you'll be asked to confirm the trial. Tap on "Subscribe" when an App Store popup appears.
Allow VPN configurations: Next, you'll need to allow ExpressVPN to add VPN configurations to your device. This is a standard procedure for any VPN app and it's what allows it to secure your internet connection.
Decide on app permissions: You'll be asked to grant certain app permissions. Carefully review these and decide whether you're comfortable with them.
Connect to a VPN server: Once you're set up, you'll be taken to the main screen where you can connect to a VPN server. You'll have full access to the service for the next seven days.
Remember to check the status of your trial and cancel it before the trial window ends if you don't wish to continue and avoid being charged. However, if you enjoy the security and freedom ExpressVPN brings, you can let the trial convert into a paid subscription.
Maximizing ExpressVPN Use during the Free Trial
Making the most of your free trial involves more than simply connecting to a VPN server and forgetting about it. To truly understand what ExpressVPN can do for you, try the following tips during your trial:
Try different servers: ExpressVPN has a vast network of servers around the world. Try connecting to servers in different countries and see how this affects your browsing experience. You might find that you can access content that was previously unavailable due to geo-restrictions.
Check streaming performance: Many people use VPNs to access streaming content from other countries. Test the streaming performance on platforms like Netflix, Hulu, or BBC iPlayer by connecting to servers in different regions.
Test customer support: As part of your trial, don't hesitate to reach out to ExpressVPN's 24/7 customer support. Even if you don't have a problem, you can ask them questions to gauge the speed and quality of their response.
Secure your Wi-Fi connections: If you connect to public Wi-Fi networks during your trial, be sure to activate ExpressVPN. Public Wi-Fi can be a goldmine for hackers, and using ExpressVPN will help protect your data from potential threats.
How to Use ExpressVPN: Step-by-Step Guide
here's a step-by-step guide on how to use ExpressVPN:
Sign Up for ExpressVPN:

Go to the ExpressVPN website.
Choose your plan. Remember, there is a 30-day money-back guarantee, so it's risk-free.
Complete the signup process by entering your email address and payment information.

Download and Install ExpressVPN:

Once you have completed the signup process, you will be directed to the setup page. You can choose to set up ExpressVPN on the device you're using or on any other device.
If you choose to set it up on the current device, click on the appropriate download link. The website will automatically detect your OS and provide the correct version.
Follow the on-screen instructions to install the ExpressVPN application.

Set Up ExpressVPN:

After installation, open the ExpressVPN application. You'll need to activate it.
You can find your activation code in the 'My Account' section of the ExpressVPN website, or in the email ExpressVPN sent after you signed up. Copy the activation code.
Paste the activation code into the application when prompted and click on 'Sign In.'
After entering the activation code, you will be asked if you want to share anonymous diagnostic reports or not. Make your choice and click 'OK.'

Connect to a VPN Server:

Now you are ready to connect to a VPN server. The ExpressVPN app has a smart location feature, which automatically selects the best location for you. If you want to use this feature, just click on the 'On Button.'
If you want to choose a specific location, click on 'Selected Location' and then select a location from the list. You can choose from Americas, Europe, Asia Pacific, Middle East, and Africa. Once you have selected a location, click on the 'On Button.'

You Are Now Connected:

Once connected, the 'On Button' will turn green. This means that your connection is now secure, and your IP is hidden. You can now surf the web safely.

To Disconnect:

If you want to disconnect from the VPN server, just click on the 'On Button' again. The button will turn off and turn back to its original color.

Additional Features:

ExpressVPN also has additional features such as a kill switch (Network Lock) and split tunneling. You can find these in the 'Options' or 'Settings' menu. Read up on what they do and configure them based on your preferences.
Remember to disconnect when you're done browsing, or if you prefer, you can leave it connected continuously. It all depends on your specific needs and concerns about your privacy and security.
What is ExpressVPN?
ExpressVPN is a virtual private network service that encrypts your internet connection, protecting your online data from prying eyes. Whether you're using a computer at home or browsing the web on your phone in a café, ExpressVPN adds a blanket of security that helps keep your information safe and private.
When you use ExpressVPN, it replaces your IP address with one from its network of servers worldwide. This not only helps shield your online activities but also allows you to bypass geo-restrictions, giving you access to content from around the world.
Why Choose ExpressVPN?
ExpressVPN isn't just any VPN service. It stands out in the crowd with its top-of-the-line features and exceptional performance. Boasting 256-bit encryption, it offers a level of security that is trusted by security experts globally. This means that even if someone were able to intercept your data, they wouldn't be able to decipher it.
Unlike many VPN services that limit your data usage or throttle your speed, ExpressVPN offers unlimited bandwidth. This means you can browse, stream, and download to your heart's content without worrying about hitting a data cap.
But perhaps one of the most impressive features of ExpressVPN is its 24/7 customer support. Whether you're having trouble setting up your VPN or encountering a technical issue at three in the morning, there's always a team ready to assist you.
ExpressVPN Free Trials Alternatives in 2023
If you're exploring other options beyond ExpressVPN for a risk-free VPN trial, here are five noteworthy alternatives that offer free trials or money-back guarantees:
NordVPN: Known for its advanced security features and impressive speed, NordVPN offers a 30-day money-back guarantee. It has more than 5400 servers in 59 countries and allows for up to 6 simultaneous connections.
CyberGhost: With a generous 45-day money-back guarantee, CyberGhost is an excellent choice. It's user-friendly and offers dedicated servers for streaming and torrenting, making it a versatile option.
Surfshark: Despite being a relatively new player, Surfshark has made its mark in the VPN market. It provides a 30-day money-back guarantee and offers unlimited simultaneous connections, which is a rarity among VPNs.
Private Internet Access (PIA): PIA offers a 30-day money-back guarantee and is recognized for its large network of servers. It's a reliable choice for both beginners and experienced VPN users.
Hotspot Shield: This VPN provides a 45-day money-back guarantee. It's known for its proprietary Catapult Hydra protocol, which focuses on improving speed and performance.
Remember, while all these VPNs offer risk-free trials or money-back guarantees, their features and performance may vary. Always consider your specific needs, such as speed, security, server locations, and the ability to unblock streaming services, when choosing a VPN.
Conclusion
ExpressVPN's risk-free trial offers a unique opportunity for you to bolster your online security, unlock geo-restricted content, and enjoy seamless internet surfing without any upfront commitment. Its user-friendly interface, outstanding speed, and unrivaled security measures set it apart in the crowded VPN marketplace. With the backing of a 30-day money-back guarantee, you can confidently explore the full suite of features that ExpressVPN provides.
Don't leave your online security to chance; take control today. Start your ExpressVPN free trial and experience first-hand the internet freedom you truly deserve.
FAQs
Q: Why isn't ExpressVPN completely free?
A: Maintaining a high-quality VPN service incurs significant costs, including server maintenance, high-speed connections, and 24/7 customer support. While ExpressVPN isn't entirely free, it offers a risk-free trial and a money-back guarantee so you can test the service before committing.
Q: Will ExpressVPN slow down my internet?
A: While all VPNs can potentially slow down your internet due to the encryption process, ExpressVPN is known for its high-speed servers, and most users do not notice a significant slowdown.
Q: Can I use ExpressVPN on multiple devices?
A: Yes, one ExpressVPN subscription can be used simultaneously on up to five devices. This means you can secure all your devices, from your smartphone to your laptop, with a single account.
Q: What happens after the 30-day money-back guarantee period?
A: After the 30-day period, if you choose not to cancel, your chosen subscription plan will continue. You will be charged according to the plan you initially selected.
Q: Can I still get a refund after the 7-day free trial on mobile devices?
A: Yes, after the 7-day free trial, if you decide to continue with a subscription, the 30-day money-back guarantee will apply. This gives you more time to test the service and still get a refund if it doesn't meet your needs.
Q: How quickly will I receive my refund?
A: Once the refund is approved, it typically takes around 5-7 business days for the money to show up in your account. The exact timing can depend on your payment provider.
Q: What kind of data does ExpressVPN keep?
A: ExpressVPN has a strict no-logs policy, which means it doesn't keep any records of your online activities. While it collects some minimal information for troubleshooting and customer support, it doesn't keep any data that could be used to identify you or your online activity.
Q: Can I use ExpressVPN for torrenting?
A: Yes, ExpressVPN supports torrenting on all its servers. Its high-speed network and strong encryption make it a good choice for secure and anonymous torrenting.
Q: Will ExpressVPN work in countries with strict internet censorship?
A: Yes, ExpressVPN is known to work in countries with strict internet censorship like China. However, the effectiveness can vary due to ongoing efforts by these countries to block VPN services. It's recommended to download and set up ExpressVPN before you travel to these regions.
Q: Can I use ExpressVPN on my smart TV or game console?
A: While there's no direct app for smart TVs or game consoles, you can use ExpressVPN with these devices by installing it on your router, or using the MediaStreamer feature, which allows you to unblock content without encrypting your traffic.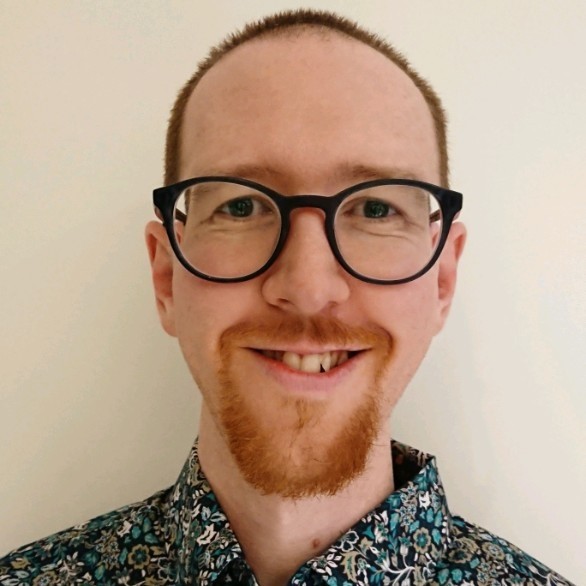 Tristan is a cybersecurity expert with over 10 years of experience in the industry. He specializes in virtual private networks (VPNs) and has helped numerous organizations and individuals secure their online activities through the use of VPN technology.