Affiliate Disclosure: Some links here may earn us a commission at no extra cost to you. We only endorse products we trust. We don't receive payment for positive reviews


In today's interconnected world where digital data is akin to a personal fingerprint, the significance of safeguarding online privacy can't be overstated. With this heightened emphasis on internet security, Virtual Private Networks (VPN) have emerged as the knights in shining armor. Among the vast selection of VPN service providers, ExpressVPN stands tall, earning a reputation for trustworthiness across the globe.
But an integral part of this narrative centers around its pricing. Is ExpressVPN truly value for money? Let's dissect the details.
The Significance of VPNs and Why ExpressVPN Stands Out
VPNs, in essence, provide an encrypted conduit for your data, protecting your identity and ensuring your online activities remain private. They conceal your IP address and secure your connection, especially beneficial when connected to public Wi-Fi networks, which are often unsecured and vulnerable to cyber threats.
Among the several VPN options available, ExpressVPN, a market leader, shines for its advanced security features, high-speed connections, and unrestricted access to international content. Whether you're binge-watching your favorite show, sharing sensitive data, or merely browsing, ExpressVPN provides the fortification your online activities need. But what is the financial investment required for such high-grade security?
An In-Depth Examination of ExpressVPN's Pricing Plans
ExpressVPN smartly segments its offerings into three distinct subscription plans, keeping in mind the varied requirements of users: one-month, six-month, and twelve-month subscriptions.
The one-month plan is ExpressVPN's most flexible offering, priced at $12.95. For digital nomads or professionals working on short-term projects that require secure connections, this plan is a perfect fit.
At $9.99 per month, the six-month plan cleverly balances flexibility and cost-effectiveness. Users seeking an intermediate commitment with ExpressVPN often find this package attractive, as it allows substantial use without necessitating a considerable one-time payment.
Finally, the twelve-month plan offers the most value for money at just $8.32 per month. Ideal for users requiring an all-year-round VPN cover for constant protection and unrestricted browsing, this plan results in substantial savings over the course of a year.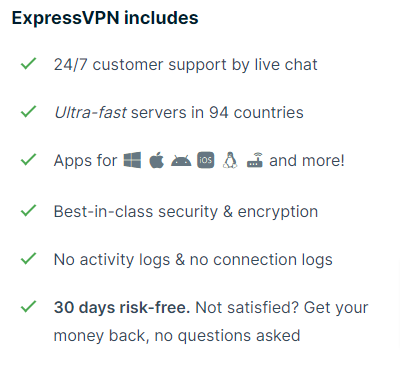 Unpacking the Value behind ExpressVPN's Pricing
When considering the cost of ExpressVPN, it's critical to juxtapose the price with the spectrum of features and the level of security provided. Regardless of the chosen plan, you get access to over 3,000 servers across 94 countries, unlimited bandwidth, state-of-the-art encryption, and superior customer support. Even for the most discerning user, ExpressVPN's feature set makes a compelling argument against the slightly higher price tag.
Understanding Automatic Renewals and Managing Subscriptions
ExpressVPN alleviates the burden of remembering renewal dates with its automatic subscription renewals. This feature is enabled by default when you make a purchase using certain payment methods like credit cards, PayPal, and in-app purchases. But if you prefer more control over renewals, this feature can be turned off, allowing you to decide when and how to renew your subscription.
The Assurance of a 30-Day Money-Back Guarantee
ExpressVPN's commitment to customer satisfaction is evident in its 30-day money-back guarantee policy. This feature allows users to explore ExpressVPN's services risk-free. If, within 30 days of your purchase, you find that the service does not meet your expectations, you can request a full refund. This policy not only boosts confidence in ExpressVPN's offerings but also further underscores its value proposition.
ExpressVPN vs. Other VPNs: A Cost Comparison
Comparing ExpressVPN's pricing with its competitors provides a holistic perspective. While ExpressVPN might be a bit pricier than some other VPN services, its robust features and comprehensive global coverage justify the cost for many users. When weighing cost-effectiveness, consider the quality of service, range of features, and peace of mind that comes with a reliable VPN service like ExpressVPN.
ExpressVPN vs. NordVPN: NordVPN's monthly subscription was slightly cheaper than ExpressVPN's. However, NordVPN required a longer commitment to achieve this cost-effectiveness. ExpressVPN, on the other hand, offers similar advanced features and a more flexible monthly plan.
ExpressVPN vs. CyberGhost: CyberGhost is another competitor offering attractive long-term plans, with its three-year plan being the most cost-effective. While cheaper, CyberGhost has fewer global servers and some users have reported slower speeds compared to ExpressVPN.
ExpressVPN vs. Surfshark: Surfshark tends to be the most economical choice with its two-year plan. However, ExpressVPN often wins in terms of speed, security features, and overall server quality.
It's important to understand that each VPN provider has its unique strengths. While some might be cheaper, they may not offer the same range of features or the high-level security that ExpressVPN does. The reliability, extensive server network, and top-notch customer support of ExpressVPN often justify its slightly higher price point for many users.
Conclusion: Is ExpressVPN Worth the Investment?
Assessing whether ExpressVPN is worth its cost comes down to your unique needs and online habits. If superior security, blazing fast speeds, and seamless access to global content rank high on your priority list, ExpressVPN's pricing plans offer a promising investment.
Remember, the value of online security and privacy is immeasurable, and your choice should reflect how much you value your digital peace of mind.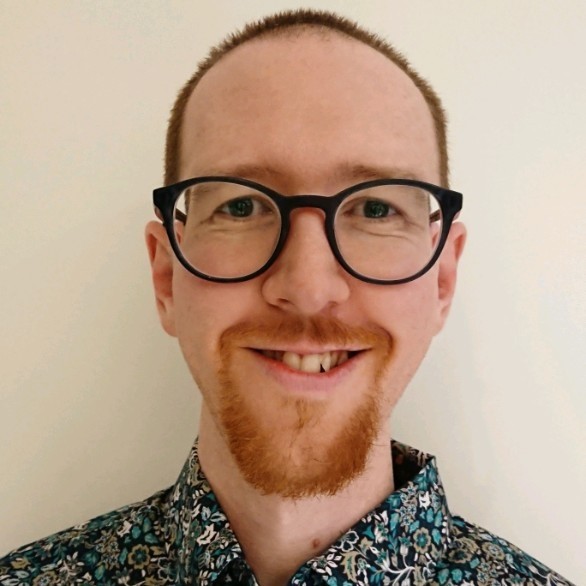 Tristan is a cybersecurity expert with over 10 years of experience in the industry. He specializes in virtual private networks (VPNs) and has helped numerous organizations and individuals secure their online activities through the use of VPN technology.