If you're looking to choose a VPN (Virtual Private Network) service, one of the top things to consider is your privacy. After all, using a VPN should make it easier for you to browse the internet in complete privacy. That's why it's important to pick a provider who puts your privacy first and foremost.
ExpressVPN is a popular VPN service that prides itself on super fast speeds and best in class security and privacy. If you're in the market for a VPN service, you're probably wondering does ExpressVPN keep any kind of logs? Let's take a look at ExpressVPN's log policy and find out. Spoiler alert: They come out pretty well!
A VPN That Values Privacy
ExpressVPN takes privacy seriously. In fact, they take it so seriously that they actively support several digital advocacy charities, including the Electronic Frontier Foundation, Access Now and The Internet Defense League.
What ExpressVPN Doesn't Log
ExpressVPN doesn't log any identifiable information about you. When you use ExpressVPN you can rest assured that it will never log:
Any information about your online activity or browsing history. In fact, ExpressVPN doesn't even see your browsing history so it's completely incapable of logging it.
Your traffic data. ExpressVPN doesn't log any information about the duration of your web sessions or where you point your online traffic.
DNS queries. ExpressVPN doesn't note or log any of your DNS queries.
What ExpressVPN Does Log
As ExpressVPN say on their site, they do log a very minimal amount of information about your web usage. ExpressVPN keeps logs on:
The date you connected to the VPN server (however, it doesn't log the time you connected).
Which VPN server you choose.
Your total amount of data transferred that day.
None of this information can be linked to you personally. ExpressVPN doesn't log anything that can be used to identify you or look at your online activity. The small amount of information logged doesn't contain any information about your IP address, and doesn't contain time stamps. That means there is no way for ExpressVPN to find out anything about you or your online activity via the information it collects.
So why collect it at all? The answer is simple! By keeping an eye on who is connecting to which server, which day they're connecting, and how much data they're using, ExpressVPN can figure out how to provide even better customer service. That includes making sure their servers can handle the data transfer volumes and still retain their speed, and figuring out when it's time to add more servers to the network.
More Than Just Top Of The Class Privacy
ExpressVPN is one of the best VPN services out there when it comes to logless browsing. However, that's not the only reason to choose ExpressVPN! Here are some other reasons you'll love their service:
Get past geographical blocks so you can enjoy your favorite content however and whenever you want. Unlock the web and enjoy browsing your way.
Highest grade security encryption so you can browse, surf, shop, game, chat and more in complete safety.
Connect up to three devices simultaneously at no extra cost, so you can enjoy logless VPN on your favorite devices any time, any where.
Unbeatable customer support 24 hours a day, 365 days a year, so you can always get help when you need it.
Prices starting at just $8.32 a month so you can enjoy top of the class security at a very reasonable cost.
Easy installation and user friendly interface so you can download, set up and use the service in just a few clicks.
Works on all major operating systems so you can use it on all your favorite devices, whether they're Windows, Mac, IOS,
Android or Linux. You can even use it on your router!
Super-fast speeds. ExpressVPN is so fast you won't even know it's there. You'll just enjoy enhanced browsing and complete security.
ExpressVPN has the fastest speeds, no logs, and an app for all your devices. They're offering expressvpn discount up to 49% off with 3 months free!
If you're looking for a truly logless VPN, you've found it. ExpressVPN doesn't keep any identifiable information about you or your browsing sessions, meaning you can enjoy the internet in complete peace and security.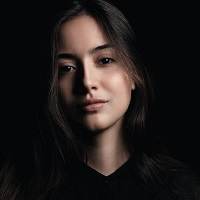 She is expertise in VPN,Cyber security