HideMyAss is one of the known biggest VPN providers in the market.The only thing which does not suit well to the user is privacy setting. As this UK based company, so there is a possibility that it faces some privacy issues. You must be aware issues faced in the UK earlier this year.
But, let's find out the reasons behind such an enormous customer base of HideMyAss:-
The HideMyAss comes up with 930+ servers with 350+ locations all over the 190 countries. It has been providing IP to 117020 addresses, and this number is increasing day by day. The three most common protocols are provided by it, these are L2TP, openVPN, and LLTP, and it allows you to switch between these.
It also provides software for all the primary operating system. It permits the use of two connections at the same time, this way you need not worry about which of your devices you wish to use.
There are numerous services provided by their website. Those will be highlighted later in this article.
Some Features Well Briefed Over HideMyAss Are As Follows:
1. Privacy and Security
Looking from the technical view of point, it is a major service which provides all other protocols like L2TP, PTPP, and OpenVPN which uses 256-bit encryption and uses 128 bit latter. Its free services tell how big its loyalty towards internet security is.
It's not famous for its security because UK government allows keeping the partial logs. In 2011 it was declared that they would have to share the details if authorities ask them to do so.
But, there are many people like me, who think that how can government harm them! But as mentioned earlier we do have the list with us for the people who need a full-time security service with absolute security.
2. The website of HideMyAss
HideMyAss website is very easy to use as well easy to understand. The site clearly shows the home page and settings tab. There are all services and features mentioned on the web page. They have also shared blogs, reviews and posts related to their website and services.
3. Support provided by them
This company has a huge business so in that case; it gives excellent support to all its users. It has a dedicated team to solve the queries and assist their customers. Though it is not 24*7 supports but its team is present almost the whole week. They have a support website which conveys that setting up or using any of its services is next to perfect.
The Next Is How To Get Started With Hidemyass Pro Vpn Service
HMA VPN service is basically where you just pay for using their network to access the web. In this case, you are using a secure private network even when you are using a public network.
Please go through following steps which are very less though to get started with HideMyAss VPN service.
1. The first step – download the VPN software
Once you have subscribed for HMA VPN service, you need to download the VPN software suitable for your device type.
2. Connect to VPN server
First login to your account, select your location
3. Start net surfing
You can start surfing the web as if you are sitting in the chosen location.
More features are entitled under HMA Pro VPN Client
Well, now when you have a basic knowledge of what is VPN service and how we can get started with it. In that case more detailed understanding of how it works and its offers are mentioned below.
1. Connecting to the HMA Pro VPN
HideMyAss VPN is used for the preferable protocol to connect to VPN.
HideMyAss comes up with L2TP, PPTP, Open VPN-UDP and Open VPN-TCP protocol for its customers. Connecting OpenVPN protocol is considered to be safer than other. PPTP has fast speed as compared to others. So you have a choice what suits you the best varying on your requirement.
2. Selection of server
Choose VPN according to your needs, for instance; you need your content to get blocked outside the country so in that case choose the server that stays in the country, and instant access is enabled. For faster connection always choose the server nearby your geographic location.
After choosing a preferable protocol and server location next step is to select "connect to VPN" tab. It is located on the right corner of the window.
After all the steps mentioned above are done. That means connection HMA VPN is successful.
3. Country selection in HMA VPN client
The HMA VPN connection is spread in around 221 countries. This is widened and brisk network that will continuously add value to your support. In the dashboard option below it, in the left column, country selection tab is handy.
4. Setting up of IP address
You must have observed how hackers move from one location to another in all Hollywood scenes. Well, this is how it is done. IP address is changed.
5. Plan for IP address change
Use this unique feature to change the IP address at every unit time. It's your preferred choice to choose the IP address for what time. This helps you to become unnoticeable.
To verify new IP address you need to check with IP address settings or check on the website.
6. Safe IP bind feature
This is an unusual feature for customers who don't want to bargain with any privacy setting under any situation.
7. Speed guide
Speed guide means that which server is available for you to work at the fastest speed. You can test any server which comes up near your geographic location. Though you can choose any from the list, it is preferable if you choose one coming near your location as it will provide you with better and fast connection as compared to another network.
There are three types of speed tests for you to check the speed of the server. These are – Express test, Full Test, and Ping test. These offer you accuracy proportional to the time consumed.
Conclusion
Surely, HidemyAss works perfectly with their excellent software, enormous network size, and competitive pricing. It is surely the VPN Provider fulfilling all your requirements.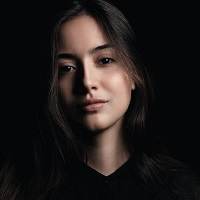 Tristan is a cybersecurity expert with over 10 years of experience in the industry. He specializes in virtual private networks (VPNs) and has helped numerous organizations and individuals secure their online activities through the use of VPN technology.