Cyberghost is the only VPN provider that provides a free trial to all of its customers without letting them enter their credit card details.
Well, there are two ultimate hacks to get a CyberGhost VPN free trial so that you can understand the infographics of this VPN and decide whether this is a VPN fit for you and your requirements.
The two ways in which you can get a CyberGhost free trial is:
Getting a free trial for 24 hours for Windows and MAC.
Getting a free trial for 45 days with a Money-back guarantee.
We will be explaining these methods in brief so that you don't face any difficulty in achieving your CyberGhost free trial.
How to get a 24 hours free trial of CyberGhost.
Now that you know that you can get a CyberGhost VPN free trial for 24 hours. Let's learn how you can get it in a few simple steps.
Step 1: Click on the link.
Head over to the official website of CyberGhost or click here. This will take you directly to the free trial page of CyberGhost.
Step 2: Start your free trial.
As soon as you hit the "Start your free trial," you will see the CyberGhost setup downloaded on your device.
Step 3: Install and launch
Once the download is complete, install the software and launch CyberGhost.
Step 4: Create an Account
Post launching CyberGhost VPN for the first time; you'll need to sign up by creating an account. By entering the necessary details, you would be successfully a user of CyberGhost.
Ensure that you enter a valid Email address because you will be receiving a confirmation mail from CyberGhost.
Check your mail now; you might have received a confirmation from CyberGhost free activation. Click on 'Activate Trial,' and you are all set to go.
How to get a free trial for 45 days with a Money-back guarantee?
To get the free trial is straightforward with their 45-day money back guarantee.
Step 1: Click the link.
To get started
Step 2: Choose your plan.
The link will direct you to the pricing plan of CyberGhost VPN, here you can see that you have three options available at your hand, the monthly plan, the six-month plan and then there is the excellent 18 months plan.
We recommend you go for the six-month plan as it is required to pay a minimum subscription for the 45-day money back guarantee. The one-month plan can also be taken, but it only gives you a money back guarantee of 14 days; therefore, we recommend the six months plan for more significant benefits.
Step 3: Select Get Plan
Click on Get Plan to get started. You will then be redirected to the payment page wherein you can get started with your payment. You can pay with a Credit card, PayPal, or bitcoin.
To start with the payment, you will have to enter your email id first to get the payment and login credentials once the transaction is complete.
The software will automatically download on completion of the payment, and then you may enter your account credentials and get started.
Why should one go with CyberGhost?
Many VPNs are increasing in the market day by day, which leaves users in a dilemma. You don't know what you must expect from a VPN and what to look for in it. But let me tell you about Cyberghost; this is one of the complete VPNs you will come across to tick all your needs.
They have excellent speeds, and we have tested this VPN on multiple servers and with various streaming platforms. They offer a perfect and interrupted streaming experience to users.
Other than super-fast speeds, it also gives you DNS leak protection. You can easily save yourself from the tension of having your data leaked.
They also have an excellent kill switch, which is very good and helpful for the users; no matter if your internet speed drops or you close the VPN window by mistake, as long as you have your kill switch, your VPN will be running until you go and kill it.
They don't even store any of your information, there is no storage policy, and everything is lost once browsed or surfed. It is also available on android and iOS, and you can easily use it as an app there.
There is an excellent data compression feature for the mobile data users that helps you save data by using minimal data for browsing and surfing. They have well built-in ad blocks and malware blockers that keep you protected; you will not see Ads or Malwaress dangerous to you.
They have a very keen 24/7 built-in live chat support, which adds to more reasons for you to choose this VPN over any of its other competitors.
Features of CyberGhost
Cyberghost has tons of features to offer you that you must know about; they are
Hides IP Address
It lets you vanish your IP address and acts as a mask to easily surf on the browser with an address that does not belong to you. This is a great feature that you must have as an essential for any VPN.
Strong encryption
Cyberghost has robust military-grade encryption that always keeps you and your data protected; no one can break through to access your data and use it. It's a very safe VPN for everyone.
Public wifi protection
We all connect to free public wifi at the malls or coffee shops; you must know that there can be intruders using public wifi to steal your data quickly. Still, with their public wifi protection, CyberGhost lets you browse without worrying at all about the safety of your data.
Strict no-logs policy
They follow a strictly no logs policy; this is helpful as nothing related to your browsing or surfing tends to leak outside, it's all going in the dark, and no one knows what you are seeing or checking on the internet. No logs policy is a must in any VPN; otherwise, your essential credentials can be accessed by the software,
Secure transactions
You can use Cyberghost for getting more security and safety during your online or banking transactions
Global coverage
With CyberGhost, you can get global coverage; you can use your choice location depending on the speed it provides you; they have more than 6300 servers in 90 countries, which is a wide variety for you to choose from.
Great streaming
With CyberGhost, you can stream and binge-watch your favourite shows with any trouble. From Netflix to torrent, it has got everything covered.
Multiple device protection
You get multiple device protection with this; you can use it on various devices at once.
Services you get with the free trial?
The free trial gives you complete access to all the premium features which are offered by CyberGhost.
With the one day free trial, you can experience the ultimate VPN that gives you top-notch safety and security along with some perfect server locations for you to choose from. You can quickly try out all the 6500+ sites in more than 90 countries they have to offer.
The free version lets you stream uninterrupted with popular sites like Netflix, Prime and torrent and gives you the least speed drops. They also offer you excellent security and ensure that you get safe browsing.
The only limitation of the free trial is that it is only for a day. The best you can do is go for a 45-day money back guarantee to get the free trial for a more extended period.
Pricing Plan
Pricing is considered to be one of the highly influential factors for any buyer. It is the effective pricing that gets you a more significant customer base. When it comes to pricing, CyberGhost VPN has one of the best pricing policies in the market. They have four different plans that will suit your needs.
This is also undoubtedly one of the most affordable VPNs which provides you with all essential VPN features. Let's see what the various prices they have to offer are.
They have a tremendous 1-month plan for you priced at $ 12.99 for a month. This is an excellent price for you to test the VPN and understand its benefits if you want to adjust to it long term.
The most significant benefit of this one month plan is a 14-day money-back guarantee; you can try it out for 14 days and then claim a refund by checking the official page of Cyberghost VPN for their Refund Policy. They are one of the only VPNs who give a money-back guarantee on the monthly plan as well; most of the VPNs only offer money back guarantees on the yearly plans.
The monthly plan is the best if you want to invest and then test.
The next plan is the six months plan; this plan is priced at $ 7.99 per month. It will be billed to $47.94 per annum. This is an excellent price for a VPN. You get all the outstanding features in hand as well as you can share it with other devices as well. With the six month plan, you get a generous 45-day money-back guarantee. This is an excellent plan for those who do not want to go too long term with a VPN and need it for a shorter period.
Its effective pricing is its best feature. You get a 18 month plan for a VPN where the competitor's pricing plans for one year are much more expensive than this.
The eighteen months plan is the ultimate plan priced as low as $ 2.75 per month for 18 months; isn't that awesome? Such a cheap price, $ 2.75, isn't even a considerable amount to pay per month. The bill comes up to $ 49.5 for eighteen months with the maximum benefits.
This plan is suitable for companies and organizations that want to set up VPNs at the workplace for their employees; you can get multiple devices at once and access it free. This plan gives the best value.
To know more about the pricing plans of Cyberghost, you may click here.
FAQs
Can I cancel my subscription anytime?
To get a complete refund, you may cancel your subscription within 45 days. However, the monthly plan can be withdrawn at any time. 
Does Cyberghost come with a kill switch?
Yes, CyberGhost does come with a kill switch that will let you use the VPN uninterrupted until turned off. 
Are free VPNs safe?
Free VPNs are not as safe as the paid version of VPN, but the free trials which VPN provides you are safe and of the highest quality.
Final Thoughts
Cyberghost VPN free trial is a must-try for anyone who wants to get started with a VPN. its a great VPN to try out, highly beneficial to users who are using it on a large scale.
It's a robust VPN with affordable pricing giving you even more reasons to try it out. Try their 1-day free trial and then the 45-day money-back guarantee to test the VPN.
We hope we could walk you through what could ve the complete guide to you to claim a free cyber ghost VPN trial.
For further queries on CyberGhost VPN, you can put them down in a chat box, and we will respond to them as soon as possible. You can also put your honest feedback in there with your valuable suggestions that we will eagerly consider.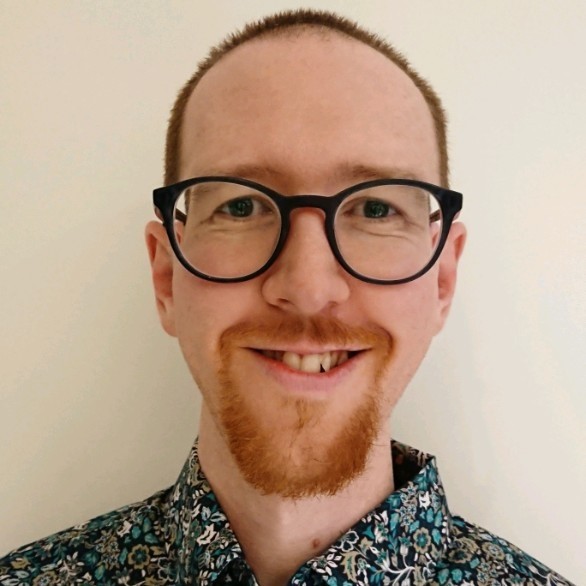 Tristan is a cybersecurity expert with over 10 years of experience in the industry. He specializes in virtual private networks (VPNs) and has helped numerous organizations and individuals secure their online activities through the use of VPN technology.