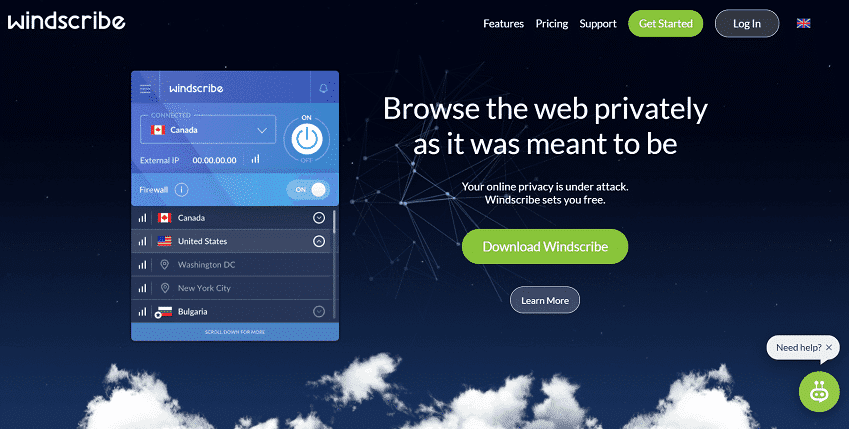 Are you looking to claim Windscribe free trial? Yes, we have got your back!
Well, today your search will be completed because we are going to be giving to a complete guide on how to get a free trial of Windscribe VPN.
As you have already chosen Windscribe VPN, you have taken the first step towards protecting yourself, which is very well executed by Windscribe.
Windscribe VPN is a robust VPN service provider that has a very hefty security background and operational functioning
You can try this VPN out before you get the paid plan of Windscribe VPN by checking out the free trial of Windscribe VPN for one day so that you have a clear idea about the VPN.
So let's dive right into the steps on How to get Windscribe VPN.
[ez-toc]
Step By Step Guide To Claim Windscribe Free Trial
Whenever we consider free VPN's Windscribe is a name that is always there on the list because of its services and privacy features, it has become popular over the years.
Conventionally, with Windscribe VPN you only get limited data usage of 2 GB for a month which is definitely less.
But we have added a step by step guide for your convenience so that you get the Pro account of Windscribe VPN for one day.
To get the free trial of Windscribe is a straightforward and instant task which will take only 5 minutes of your time.
Step 1: Visit Windscribe VPN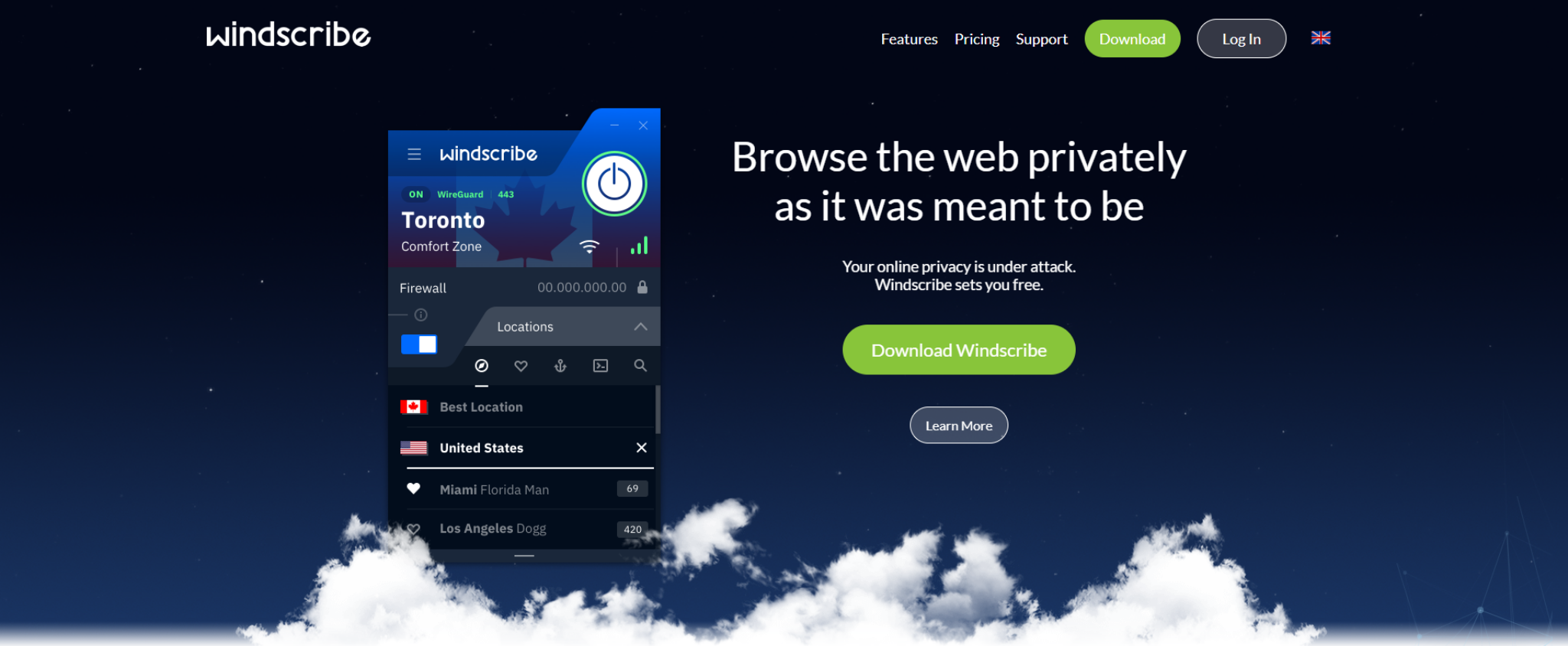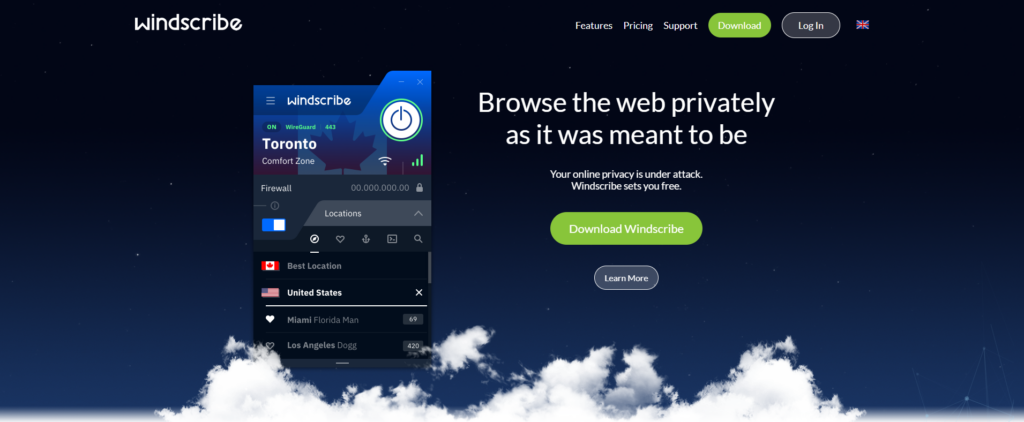 Step 2: Create an account.
Once you have arrived on the home page of Windscribe, you can get to the bottom right corner of the webpage where you will find a 'Login/signup' tab.
You can create a new account if you are a new user or log in.
After you click on these tabs, you would be required to enter your Email address and password for your Windscribe account.
Step 3: Download Windscribe.
After creating your account, start downloading the Windscribe application.
You can download Windscribe by clicking here.
Windscribe VPN's software is available for all kinds of machines and operating systems.
So you can select your devices operating system and start downloading.
Step 4: Run, Windscribe.
Once downloaded, install the application and launch it. On the dashboard of Windscribe visit the "My Account' section and scroll down to 'Account Status'.
You can even add 10 GB to your plan by just verifying your entered Email address but this not what that we are expecting.
Step 5: Get in touch with Garry.
On the bottom right corner of the screen, you will get a green bot named 'Garry'. Start talking to him and ask him to upgrade to the pro version of Windscribe.
Garry is an automated chatbot of Windscribe that is a part of the Customer support team.
After a few moments, Garry will upgrade your plan to Pro Version. If you don't require a full service all the time, the free plan may be enough for casual use.
You will also receive an Email confirmation from Windscrbe mentioning your upgrade status.
By following these simple steps, you will be successfully able to get the Pro Version of Windscribe VPN.
How to get Windscribe VPN free trial on Android and iOS?
The process is as simple as anything to get the Windscribe VPN free trial on Android and iOS.
You are supposed to follow the same procedure until Step 2.
To get Windscribe VPN on your Android and iOS, you will need to download the application on your device from their respected app store, and then you will only need to sign in to Windscribe VPN. As soon as you have signed up, you can start using Windscribe VPN on Android and iOS.
Features of Windscribe VPN.
Windscribe VPN is a VPN service provider that is fully-fledged with functions and capabilities that makes the work and the experience of its users amazing.
Here are some of the features that make it one of the best VPN in the market.
No log policy: This is a feature that you must always look while buying a VPN service. Windscribe VPN uses strict no-log policy where-in they do not record and track any user web activity or in general any internet activity. They understand the meaning of user privacy, and they do implement it.
Strong security protocols: In terms of security, Windscribe seems to do a pretty great job. It uses high-grade encryption that is AES-256 cypher with SHA512 auth and a 4096-bit RSA key that makes it's security protocols super strong and easy to rely on.
Large network pool: Windscribe has very smartly selected each of there network location so that you get blazing speed and you would be able to unblock sites by geo-targeting. Windscribe has avast network pool spread over 63 countries and 110 cities. User can select their location according to their needs and access data easily without being blocked.
R.O.B.E.R.T: This is an automated program of Windscribe that act as an ad blocker. You can ask this program to block ads from specific sites that you want, and R.O.B.E.R.T will do it very easily. This can also be a security feature to protect you from adware.
Easy to use: Windscribe is a very easy to use VPN. It does not require any advanced configurations to get started and has a straightforward and descriptive dashboard that can be understood by anyone.
Kill Switch: By far, the best and most important tool of a VPN. Kill switch are programs that will automatically hide your internet activity the instant you lose your connection with the Windscribe VPN. This prevents your IP from being leaked or exposed to your internet service provider or any cyber-criminal.
Blazing speed: Windscribe has got a super-fast speed that will serve your purpose amazingly well. With their network servers smartly spread over the globe, the Windscribe VPN gives a perfect download and upload speed that will work perfectly well with torrenting and streaming sites.
Platform independent: Windscribe VPN has made sure to make its software available for every operating system like Windows, Mac OS, Android TV and, etc.
Services that you get with Windscribe VPN.
Unlike other VPN providers in the market, Windscribe VPN does not cut down its feature for a free version.
It gives and enables you to use all the features just like a premium user so that you can check the VPN from all parameters without any limitation and make your decision wisely.
There are a lot more features to Windscribe VPN which you will get to know once you start using it.
Why should you select Windscribe VPN?
Windscribe is a good choice of VPN service provider that you have already selected. It is great for users that are looking for an affordable option with great features and functionalities.
Windscribe VPN lets you connect numerous devices at once and also enable you to secure your connection and devices by securing your networks from malicious users.
Windscribe also lets you block ads, phishing links, spyware and other kinds of malware.
It will also give you the option to block explicit content and gambling activities.
Overall Windscribe is a great choice and there is no doubt in its use but still for you to get to know more about this here are the pros and cons of Windscribe VPN.
Pros:
Free VPN service.
Built-in blocking programs.
Dedicated IP address
Multiple devices supported.
Double VPN.
Great customer service.
Cons:
No option for advanced configurations.
What to do after Windscribe VPN free trial is over?
Once you have completed using the free trial of Windscribe VPN and you have understood the dynamics of this VPN, you can now decide whether or not you want to get the premium version.
Windscribe is best known for its price because they have it very well sorted and a reasonable price for its users.
According to us, the price of the Wondscrbe VPN is pretty much fair and not overpriced like another VPN provider in the market.
You get three option available with Windscribe VPN that is categorized as:
Monthly Plan: This plan of Windscribe VPN is the most expensive plan among all where you have to pay $9 per month. You will get all the access to all the features of the Windscribe VPN, and you will save nothing with this plan.
Yearly Plan: This plan is the deal-breaker because once you get this plan you will only have to pay $49 per year which if we evaluate monthly we will only have to pay $4.08 per month. With this plan, you save $89 on the overall plan. This is a deal worth considering and looking it into.
There is a third plan which is a customizable plan where you can build your own plan according to needs, and you will be charged according to the number location you buy. The price of 1 location is $1 per month.
FAQ on Windscribe free trial
Does Windscribe VPN support Netflix?
Yes, with Windscribe VPN, you can get access to media streaming sites like Netflix US.
2. What features does Windscribe VPN provide with Windscribe VPN free trial?
There are numerous features that you get with Windscribe VPN free trial.
Some of those are:
R.O.B.E.R.T automated blocker
Kill Switch
Smooth Port Forwarding
Split Personality capability.
Ad-blocker for blocking ads.
Static IP configuration settings.
Flexible Connectivity with servers.
Conclusion
Today it isn't easy to get a free VPN service without providing credit card information.
Still, luckily Windscribe has made that easier for us to utilize the free trial without providing any credit card details or any personal information as such. You can use their free trial without any limitations as such can determine whether Windscribe VPN is the great fit for you.
We hope this post has helped you get your free trial of Windscribe VPN easily, and without any interruptions.
We would really appreciate your comments and opinion in the comment box below and also if you have any questions regarding the Free Trial of Windscribe VPN you can also put that in the comment box.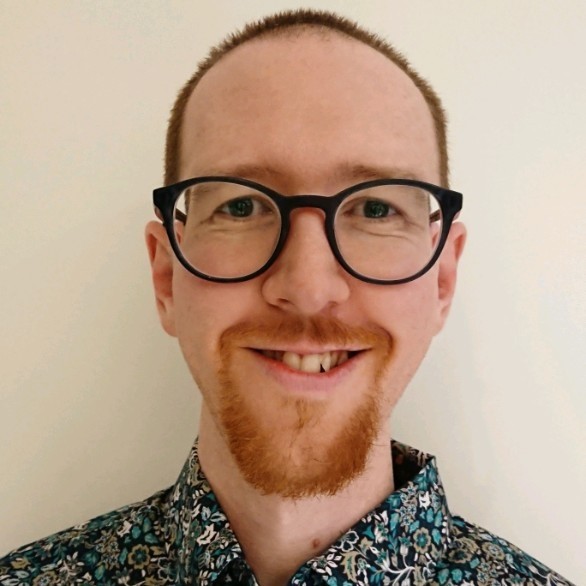 Tristan is a cybersecurity expert with over 10 years of experience in the industry. He specializes in virtual private networks (VPNs) and has helped numerous organizations and individuals secure their online activities through the use of VPN technology.