Affiliate Disclosure: Some links here may earn us a commission at no extra cost to you. We only endorse products we trust. We don't receive payment for positive reviews
There's a substantial amount of misinformation circulating online regarding an IPVanish lifetime subscription. Many users, enticed by the idea of a one-time payment for lifelong VPN access, are being misled by false claims on various websites.
Falling for these unfounded promises can lead to wasted time, money, and can compromise your online security. A lifetime subscription might sound like a dream deal, but in reality, such offers often come with strings attached and potential risks.
While IPVanish doesn't offer a lifetime subscription – and for good reason – they do provide substantial discounts on their services. Currently, you can avail up to a whopping 77% discount on their 24-month plans, ensuring you top-tier security without the hefty price tag.
If I initially wanted a lifetime subscription but understand the risks
Okay, No Lifetime Plan – What Does IPVanish Offer?

Dive into 2 years of IPVanish at just $2.49/month, billed as $59.99 for the first two years. Enjoy a whopping 77% off and start now

Opt for a year of IPVanish at a reduced rate of $4.49/month, billed at $53.88 for the first year. Save 62% and begin your secure journey with a 30-day risk-free guarantee!
If you initially considered a lifetime subscription for its seemingly attractive long-term value but have since grasped the potential risks and pitfalls associated with such offers, it would be wise to reconsider your choice. For those seeking an extended commitment to a VPN without the uncertainties of a lifetime plan, the IPVanish offer priced at $2.49/month, billed as $59.99 for the first 24 months, provides a substantial 77% savings.
This not only ensures you're locked into a great rate for two years, but it also allows you to enjoy consistent updates, service maintenance, and an overall more secure experience.
The automatic renewal feature guarantees uninterrupted service, but you have the flexibility to opt-out of it at any point. This plan strikes the perfect balance between long-term commitment and the peace of mind of a regularly maintained and updated service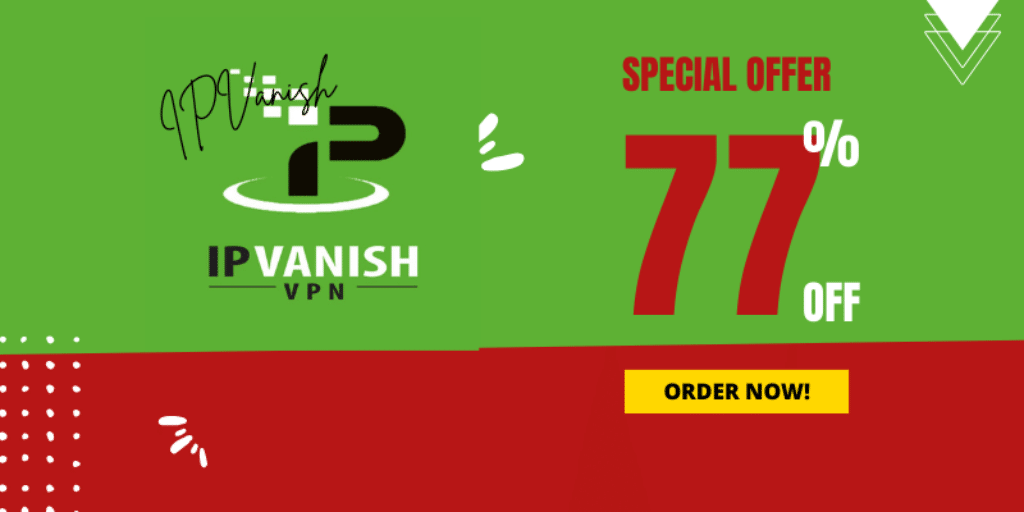 IPVanish Lifetime Deal: Is it Real?
Talking about the IPVanish Lifetime Deal. First, when you hear about it, it'll look like a promising deal but then you'll find out it's nothing but a myth.
A lifetime deal includes charging hundreds of dollars to offer you a VPN to use for the rest of your life.
IPVanish did not offer a lifetime subscription but for a good reason.
Here's why:
If a person considers buying a lifetime subscription, what are the chances of being the best in the service. If it's outdated, you'll probably be looking for a new VPN or deal that offers more services.
You aren't receiving your money's worth
At first, a lifetime VPN deal will look good and effective. And also the prices are a bit expensive. But when you use it for a long time, you'll find out you aren't getting the services as wanted.
There is no doubt technology upgrades day by day, and people have to adapt them to go with the flow. In the same way, the new technology will make your lifetime subscription totally obsolete.
Lifetime deal is bad for business
From a business point of view, top VPN providers don't offer a lifetime subscription because they might get a lot of money instantly, but they'll destroy the opportunity of long-term revenue.
IPVanish does offer some exciting deals and discounts from time to time.
Maybe it will offer a lifetime deal in the future, but for now, there is none.
Key IPVanish Features for Robust Online Security
| Feature | Specification |
| --- | --- |
| Server Count | 2,200 servers |
| IP Address | 40K+ |
| Coverage | 75 countries |
| Device Limit | Unlimited devices |
| Money-back Guarantee | 30 days |
| Streaming Compatibility | YES |
| Platform Compatibility | YES |
| No-Logs Policy | YES |
| Special Discount | 77% Off |
01.
Expansive Server Network
IPVanish boasts over 2,200 VPN servers spread across more than 75 global locations. Such an extensive network ensures that wherever you are in the world, a secure, high-speed VPN connection is always within your reach. It gives users the flexibility and freedom to choose their online location and ensures consistent performance across the board.
With IPVanish, users can consume media without constantly looking over their digital shoulders. Access the content you cherish, from movies to news, and rest assured that your activity remains your own. Experience a web free from undue restrictions and prying eyes.
One of the highlights of IPVanish is its pool of over 40,000 shared IP addresses. This feature ensures users benefit from heightened anonymity, as activities cannot be traced back to individual users. In essence, your digital footprints are blended with thousands of others, making it virtually impossible to identify any single user.
Encryption is the bedrock of any VPN service. IPVanish employs cutting-edge encryption standards to shield users from diverse threats like Man-in-the-Middle attacks, snoopers, and aggressive advertisers. When you connect through IPVanish, your data is wrapped in a cocoon of security.
05.
24/7 Customer Support
Even the best technologies can sometimes hiccup. IPVanish ensures that, should you face any issue, help is just a click away. With a dedicated team available around the clock, and a repository of FAQs and tutorials, users are never left in the dark.
06.
Universal Compatibility
IPVanish acknowledges the myriad of devices we use today. From desktops to smartphones, smart TVs, and even routers, IPVanish has tailored solutions for each. No matter the device, IPVanish ensures a seamless, secure browsing experience.
Often, VPNs become synonymous with reduced internet speeds. IPVanish dispels this notion. Thanks to the integration of the WireGuard® VPN protocol, users can savor all VPN benefits without compromising on speed. High-speed, secure browsing is no longer a trade-off but a guarantee.
08.
Verified No-Logs Policy
Privacy enthusiasts can rejoice, for IPVanish upholds a stringent no-logs policy. Your online activities remain a secret, locked away from any prying eyes. Not even IPVanish has access to your data, solidifying its commitment to user privacy.
09.
Unmetered Connections
In a testament to its user-first approach, IPVanish permits an unmetered number of connections per account. Whether it's your laptop, phone, tablet, or family members' devices, all can simultaneously benefit from IPVanish's protection.
Advanced Capabilities for Tailored Security
Beyond the foundational features, IPVanish offers advanced capabilities for those wanting a bit more:
Split Tunneling: Choose which apps use the VPN and which don't, allowing for a tailored user experience.
VPN Kill Switch: If your VPN connection falters, your internet access is immediately halted, safeguarding your data from accidental exposure.
SOCKS5 Proxy: Gain speed without encryption and still maintain IP anonymity.
DNS Leak Protection: Keep your true location and traffic securely within the private network at all times.
Multiple VPN Protocols: With diverse protocols including WireGuard®, OpenVPN, and IPSec, users can fine-tune their experience based on speed and security needs.
Can I Get IPvanish Free Trial?
At the moment, IPvanish does not have a free trial. However, if you sign up for a yearly or 2-year plan, IPvanish do offer a 30-day money-back guarantee as an alternative. Monthly accounts and accounts created through iTunes in our iOS app are not eligible for the 30-day money-back guarantee. If you want a refund for one of these accounts, you will need to contact Apple.

Price: Priced at $11.99/month + tax, the monthly plan is the most flexible offering from IPVanish. It caters to those who prefer short-term commitments.
Features: This straightforward plan operates on a simple principle. Users pay for a month, and if satisfied, they can continue with the service by renewing it at the then-applicable rate. There's no long-term commitment, which allows users to assess the service without being tied down.
For beginners or those who are unsure about committing to a long-term VPN plan, the monthly option is a perfect fit. It allows a user to test the waters, understand the service, and then decide if they want to extend their usage.
01.
2-Year Plan (Best Value)
Price: The two-year plan comes with a significant price cut. With an initial billing of $79.99 for the first 24 months, users effectively pay just $3.33/month + tax. This translates to an impressive 72% savings compared to the standard monthly rate.
Features: This long-term plan is designed for those who already recognize the value of a VPN in their daily lives. The commitment is longer, but the savings are considerable. And just like the monthly plan, it renews at the applicable rate at the end of the two-year term, unless the user decides to cancel.
If you're tech-savvy, familiar with the benefits of a VPN, or simply want to capitalize on the savings, this two-year plan will be a treasure. The substantial discount coupled with IPVanish's robust features makes it an offer hard to resist.
Price: If two years feels too long, the annual plan strikes a middle ground. With an upfront cost of $53.88 for the initial year, this plan breaks down to $4.49/month + tax. This still presents a substantial 62% savings from the monthly subscription rate.
Features: The annual plan offers a perfect balance. It provides long-term protection without the extended commitment of the two-year plan. And similar to other plans, it has an auto-renewal feature at the current rate, unless canceled.
This plan is designed keeping in mind users who are looking for a middle ground. It's an excellent fit for those who understand the importance of online security but are wary of committing for two whole years.
Conclusion
In conclusion, after extensive research, it is evident that IPVanish does not offer a lifetime subscription. Many websites claiming to provide such deals are misleading, and potential users should approach them with caution.
Instead of searching for an elusive and often dubious lifetime deal, customers can benefit from a legitimate and substantial discount of up to 77% on IPVanish's 24-month plan. This alternative not only ensures users get a reliable and secure VPN experience but also provides excellent value for money over an extended period.
FAQs Related To IPVanish Lifetime Plan
Does IPVanish offer a lifetime subscription?
No, IPVanish does not offer a lifetime subscription, and they have good reasons for not doing so.
Why doesn't IPVanish provide a lifetime subscription plan?
Lifetime subscriptions often come with issues, like uncertain definitions of "lifetime", the risk of outdated services, and potential account cancellations. A premium VPN like IPVanish prioritizes the stability and security of their service.
Is there a money-back guarantee with IPVanish subscriptions?
Yes, both the yearly VPN and the VPN + Storage plans come with a 30-day money-back guarantee for first-time users.
What happens if a user buys a lifetime VPN and the company goes bankrupt or stops offering the service?
Often, the user might end up without a VPN and the money spent on the subscription, as many lifetime subscriptions do not offer a refund option in such cases.
How does IPVanish ensure that its servers and services remain updated?
By not offering lifetime subscriptions and instead focusing on monthly and yearly plans, IPVanish ensures a steady flow of revenue that can be invested back into the service for maintenance, updates, and security enhancements.
Do other reputable VPN providers offer lifetime subscriptions?
Most legitimate VPNs either never offered lifetime subscriptions or stopped offering them due to the pitfalls associated with such plans.
IPVanish
IPVanish doesn't offer a lifetime deal; instead, they provide up to a 77% discount on their 24-month plans.
Pros
Covers unlimited devices.
2,200+ servers in 75 countries.
Bypasses georestrictions on major platforms.
DNS leak protection and kill switch.
Optional SugarSync online storage.
Cons
Not the fastest VPN speeds.
Strict refund policy outside guarantee.
Approval for late refunds isn't guaranteed.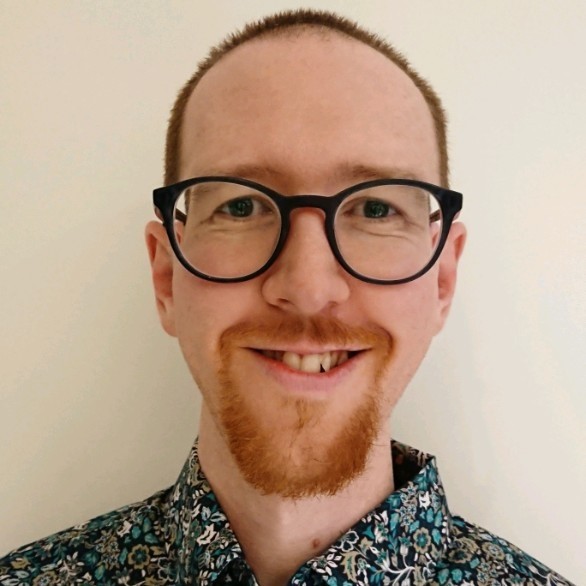 Tristan is a cybersecurity expert with over 10 years of experience in the industry. He specializes in virtual private networks (VPNs) and has helped numerous organizations and individuals secure their online activities through the use of VPN technology.

IPVanish Lifetime Subscription Deal September 2023 – Here's What You Need to Know