Hidemyass is a security tool that creates a virtual private network. A number of users wonder whether this VPN is good for torrents. They also question whether it allows torrents. Hidemyass is a tremendous VPN that runs on reliable software. It is however not the best for bit-torrent users.
Does Hidemyass Work With Torrents?
Hidemyass works with torrents. There are however reservations about the appropriateness of this software with bit-torrent. It allows its users to download torrents but has some limitations. It interrupts or annuls accounts prematurely. It also delays the operations of torrents on U.S. servers and is not particularly what you would call 'torrent-friendly'.
VPNs That Work Well With Torrents
In order to determine the friendliness of a VPN to torrents, it is important to consider the following criteria:
How long it keeps logs
An effective torrent VPN should keep logs for a very short time. It is commendable when the VPN does not keep logs at all or abolishes them in seven days. This is favourable because the VPN should ensure the privacy of the user. Hidemyass however keeps logs for six months. Most of the other VPNs keep logs for only up to six weeks.
Termination of User Accounts
An approving VPN should not cancel accounts for downloading torrents. A non-logging VPN would even not detect this because the user account is untraceable. They should only manage to act from the server side to influence downloads. In contrast to this expectation, HMA terminates accounts of individuals who download copy-protected work.
Kill Switch
The kill switch feature is essential for a pleasant VPN. This functionality deactivates the internet connection when the VPN server is offline. It masks the identity of the user from others. This is an important security measure. Surprisingly, Hidemyass also has this feature. It is essentially the inventor of kill switch utility and has been using it for years.
What Sets Apart Hidemyass?
The criteria for evaluating torrent-friendly VPNs do not qualify HMA as one. It only rises above average on the security aspect but fails on functionality and convenience. There are other VPN providers who guarantee anonymity and also provide exceptional functionality. They are outstanding on the qualities above. The cost of a VPN also matters in determining how they work.
Exceptional VPN Software
Private Internet Access
This VPN does not maintain logs and uses a 256-bit encryption. It also comes with proxy and has kill switch functionality. It permits torrents on all servers at unrestricted download speeds. It also goes at an average price of $3.33 a month. Its price schedule is very cheap and competitive in the market.
Proxy.sh
This VPN does not keep logs and fully permits torrents. It has three proxies and costs $3.33 per month with a year subscription plan. It is a great desktop VPN software. It provides anonymity and protects user rights. It also has software for iOS and Android. This VPN has several pricing options.
IPVanish VPN
This VPN does not have logs and responds quickly. This is no surprise as it is a subsidiary of a Content Delivery Network. It has many servers and a reliable network. Its software is great and it has an app for Android and iOS. This VPN also provides 24/7 support. It further supports file sharing.
Bottom Line
Besides the limitations of Hidemyass, it is still a practical VPN. HMA is let down by its logging aspect because it has to comply with the U.K. regulations that demand logging of user activities. All in all, these logs are not a threat to security. HMA maintains data privacy, allows access to Netflix from anywhere and works well from different locations. Its services are also exceptionally fast and acceptable.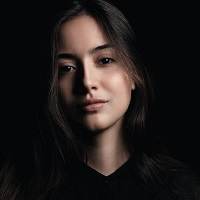 She is expertise in VPN,Cyber security