Are you still trying to find out the complete guide on How you can claim a SurfShark free trial?
Or Are you tired of getting insufficient information about the same?
Today, your hunt will finally come to an end because today.
in this article, we will be giving you brief and sufficient information on how to claim your 30-days SurfShark VPN free trial.
SurfShark is a budding VPN provider that has been growing in the VPN arena since the time it came.
Customer satisfaction and user-feedback have majorly contributed to its growth.
But before you invest your money for a year-long plan, it would be a wise opinion to try SurfShark out.
You can try out SurfShark VPN entirely for a period of 30-days by applying yourself for a risk-free 30-days money-back guarantee in which you get access to all the features of SurfShark VPN.
so by the end of your trial, you have no question left about SurfShark VPN and its services.
Roadmap on 'How to claim SurfShark free trial.'
Before we dive right into the steps on How you can claim your SurfShark free trial, it is necessary to know what trial policies SurfShark gives.
SurfShark VPN gives you a 30 days money-back guarantee.
Where-in, you can try SurfShark VPN for 30 days without any interruptions, and if at any point you are unsatisfied with the services it is delivering, you can request a refund within one month.
SurfShark VPN doesn't provide a typical seven-day free trial like other providers where you get limited hands over the VPN feature.
To help you claim the SurfShark VPN free trial, we have carefully mentioned the steps below, as you'll read.
Further, you will get to know about various aspects of the SurfShark VPN.
So, without any further due, let's dive right into the steps.
Claiming your Surfshark 7 day Free trial.
Step #1: Visiting Surfshark Site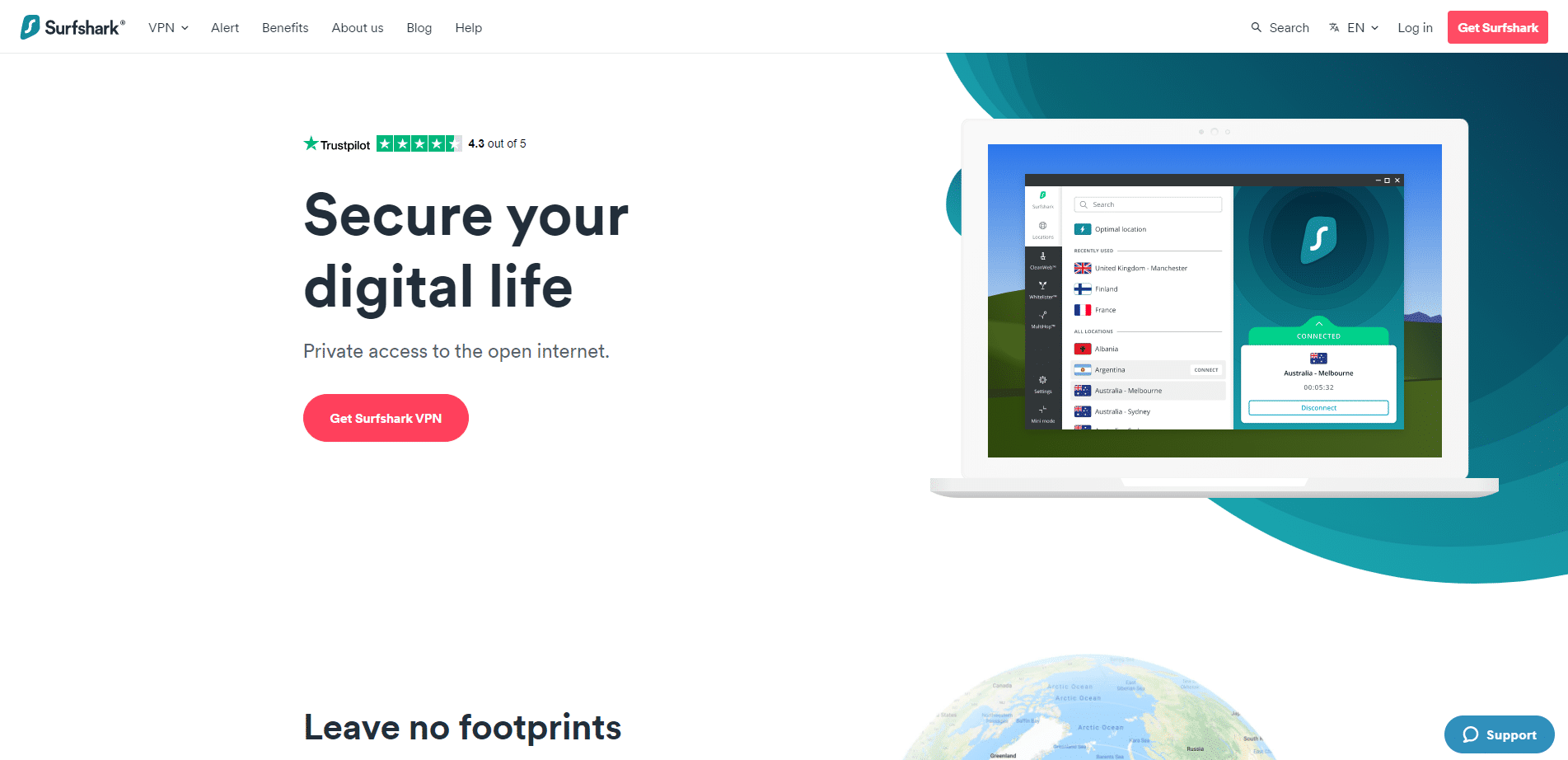 Visit the official website of SurShark VPN or click on this link surfshark.com.
This is the interface of SurfShark.
#2: Selecting your plan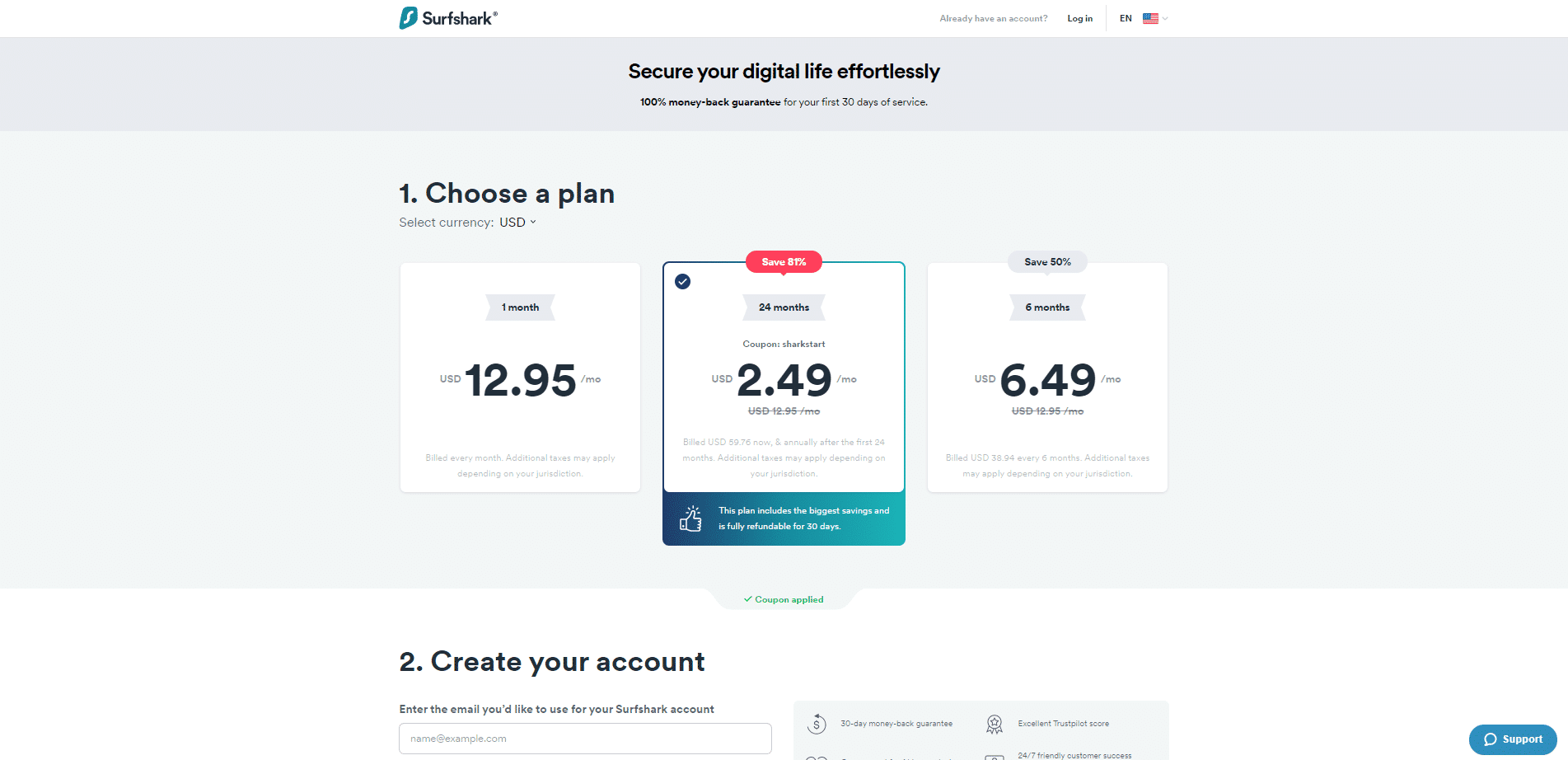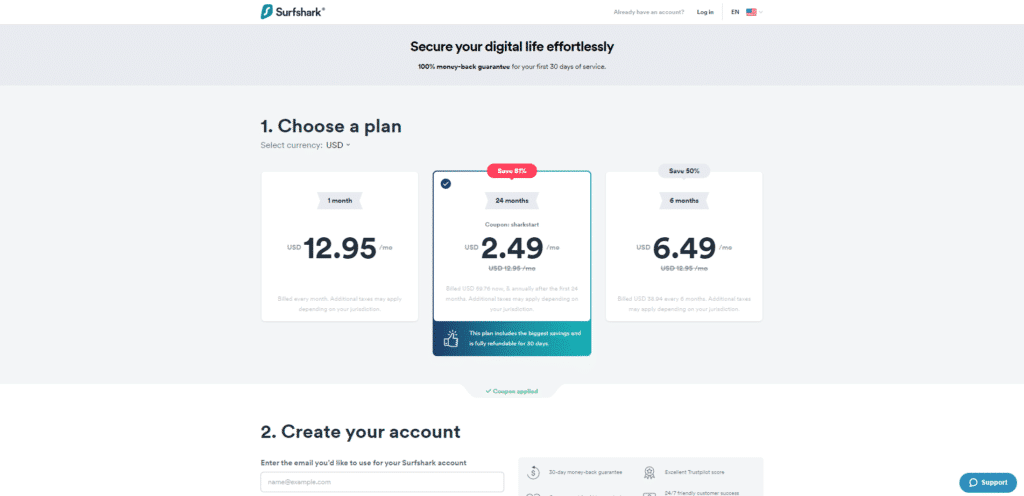 Here you need to click on the 'Get SurfShark VPN' button.
By clicking on that tab, you will be directed to the pricing page of SurfShark VPN.
SurfShark VPN has categorized their plans into three tenures as monthly, annually, and a two-year plan.
Since we are going to be claiming a free trial, we would suggest you purchase a one month plan, which would be the cheapest for you.
Step #3: Enter your Email address and Payment options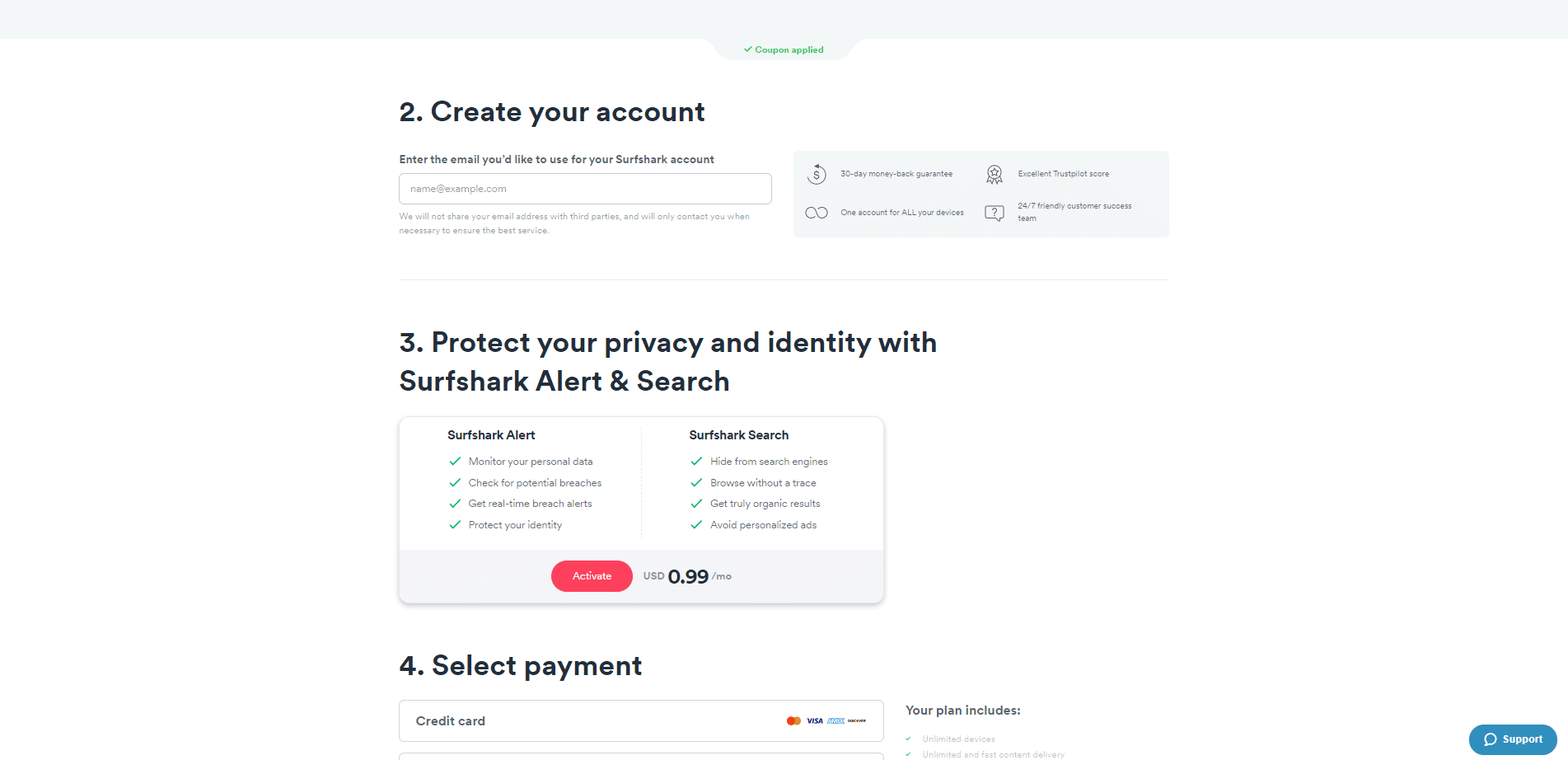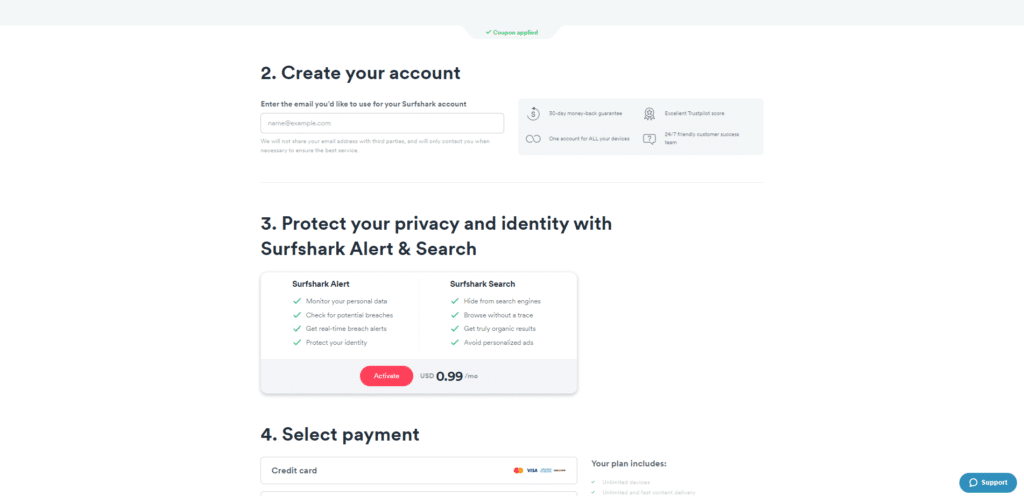 Once you have selected your plan and its duration, your next step would be to enter your valid Email address.
This Email address would be considered as your primary Email so that you will be getting essential details regarding your VPN.
Once you have entered your Email, select the payment method you prefer, and in accordance with that, enter the required information for checkout.
SurfShark VPN accepts all kinds of payment options like Apple Pay, Google Pay, Credit card payments, Cryptocurrencies, etc.
Step #4: Creating SurfShark account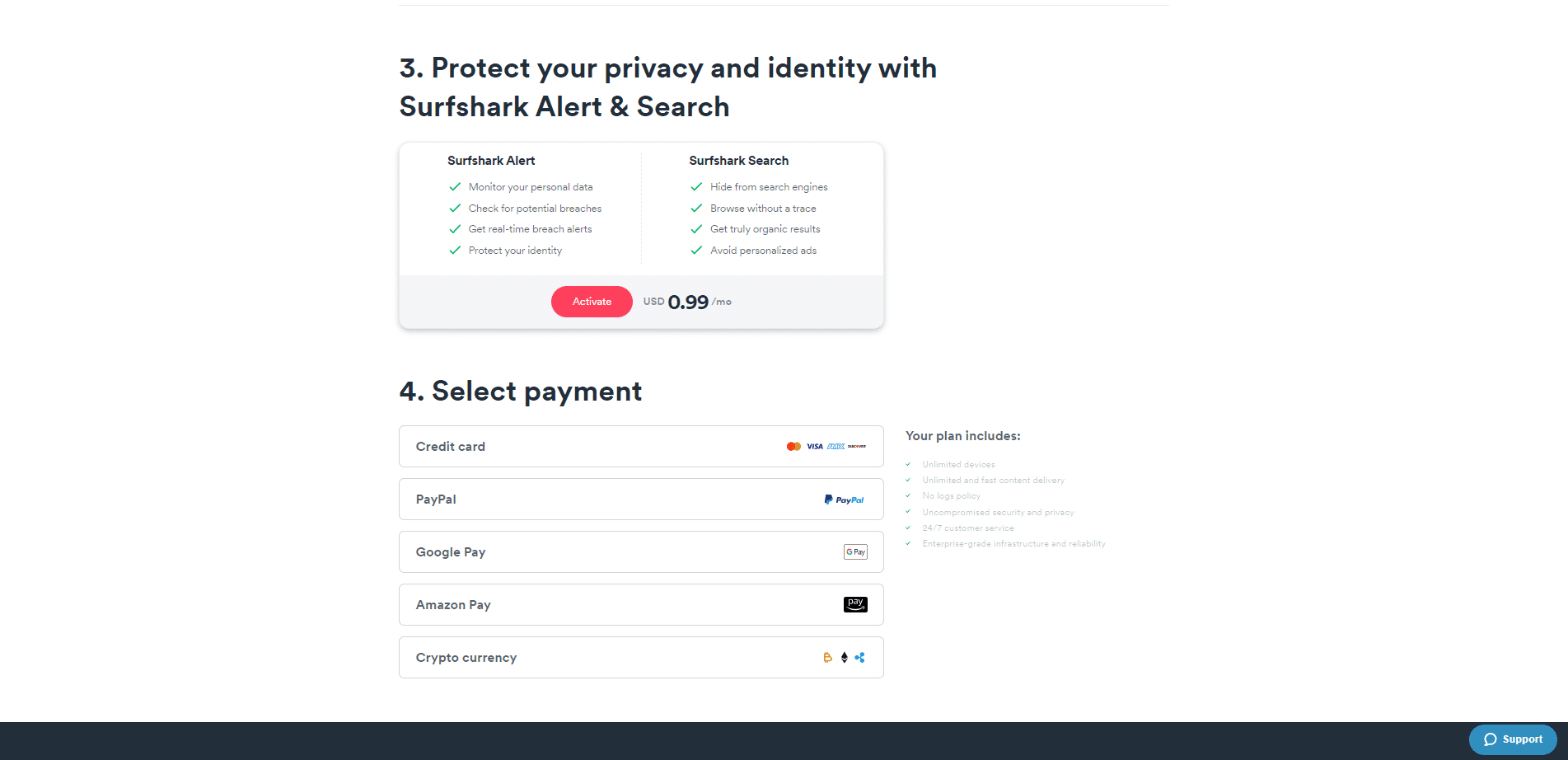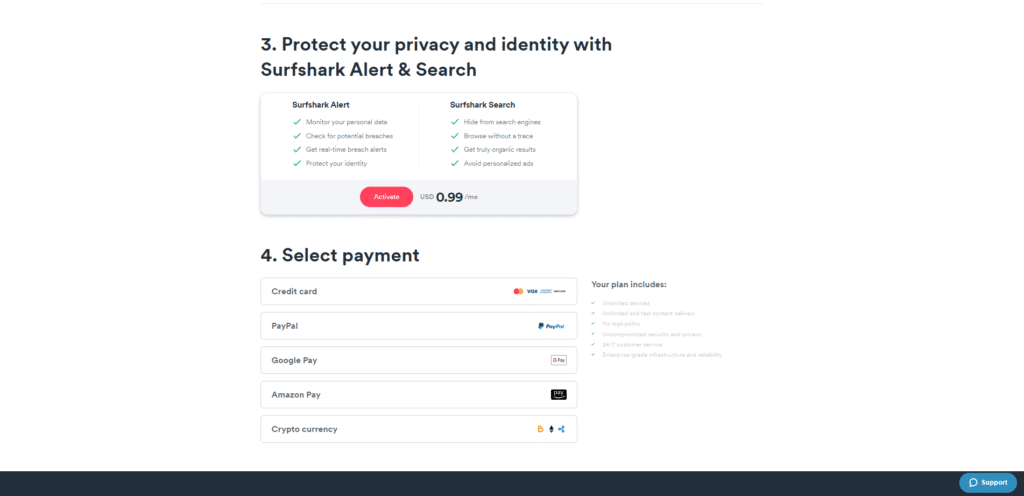 Once you have checked out from the SurfShark VPN payment portal, you would be redirected to a page where you would be given your login credentials.
A password will pop up on your screen that would be automatically generated by the system of SurfShark VPN.
We will strongly suggest you change the password because of privacy reasons.
Step #5: Downloading SurfShark VPN
You need to download SurfShark VPN for the official website.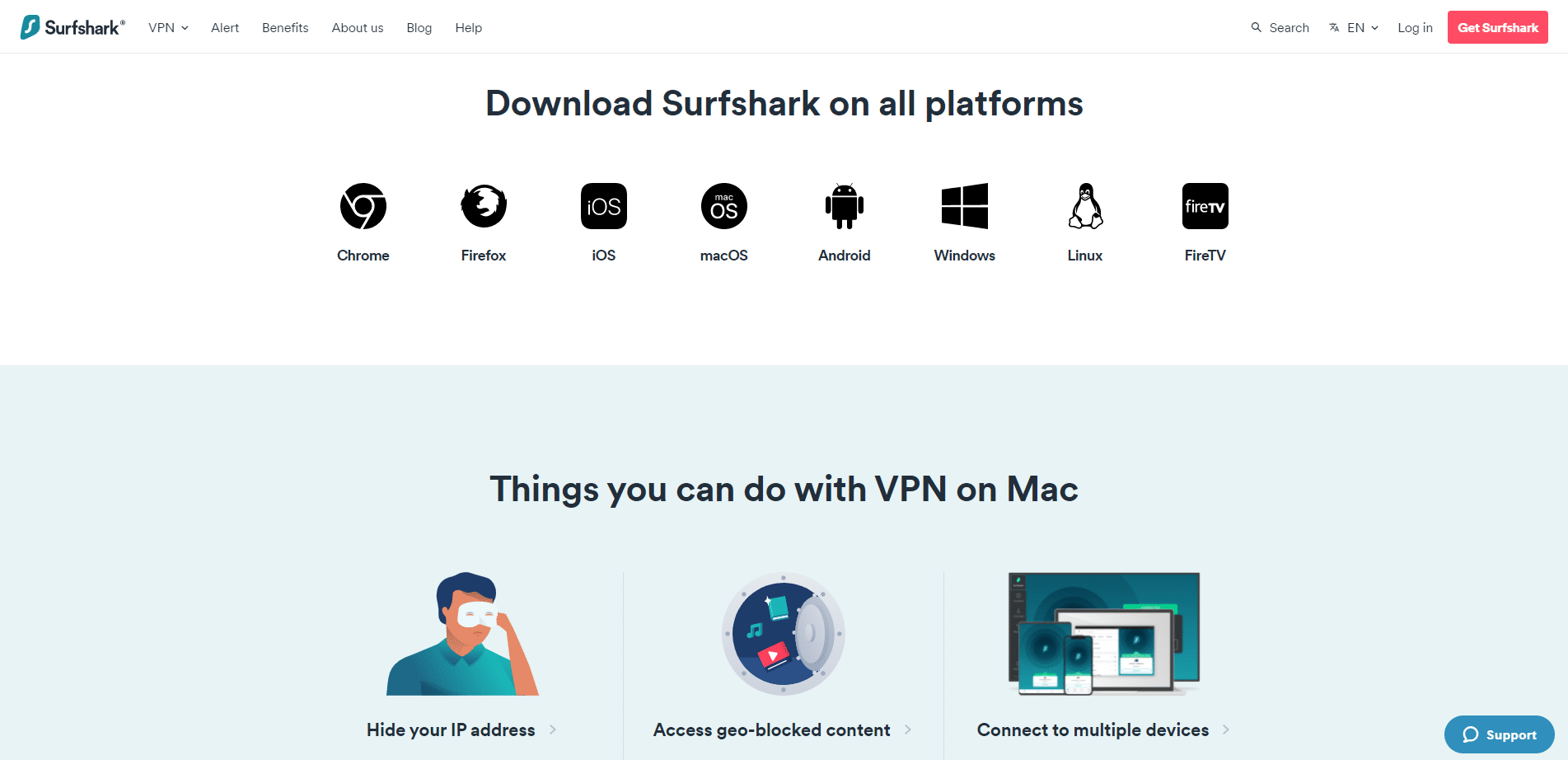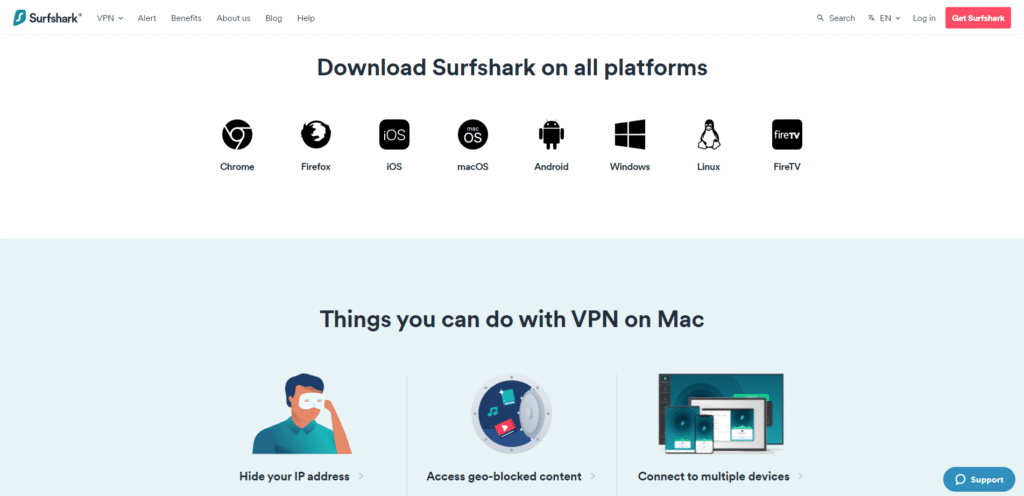 SurfShark VPN is available for all types of devices irrespective of its Operating System.
Step #6: Launch SurfShark VPN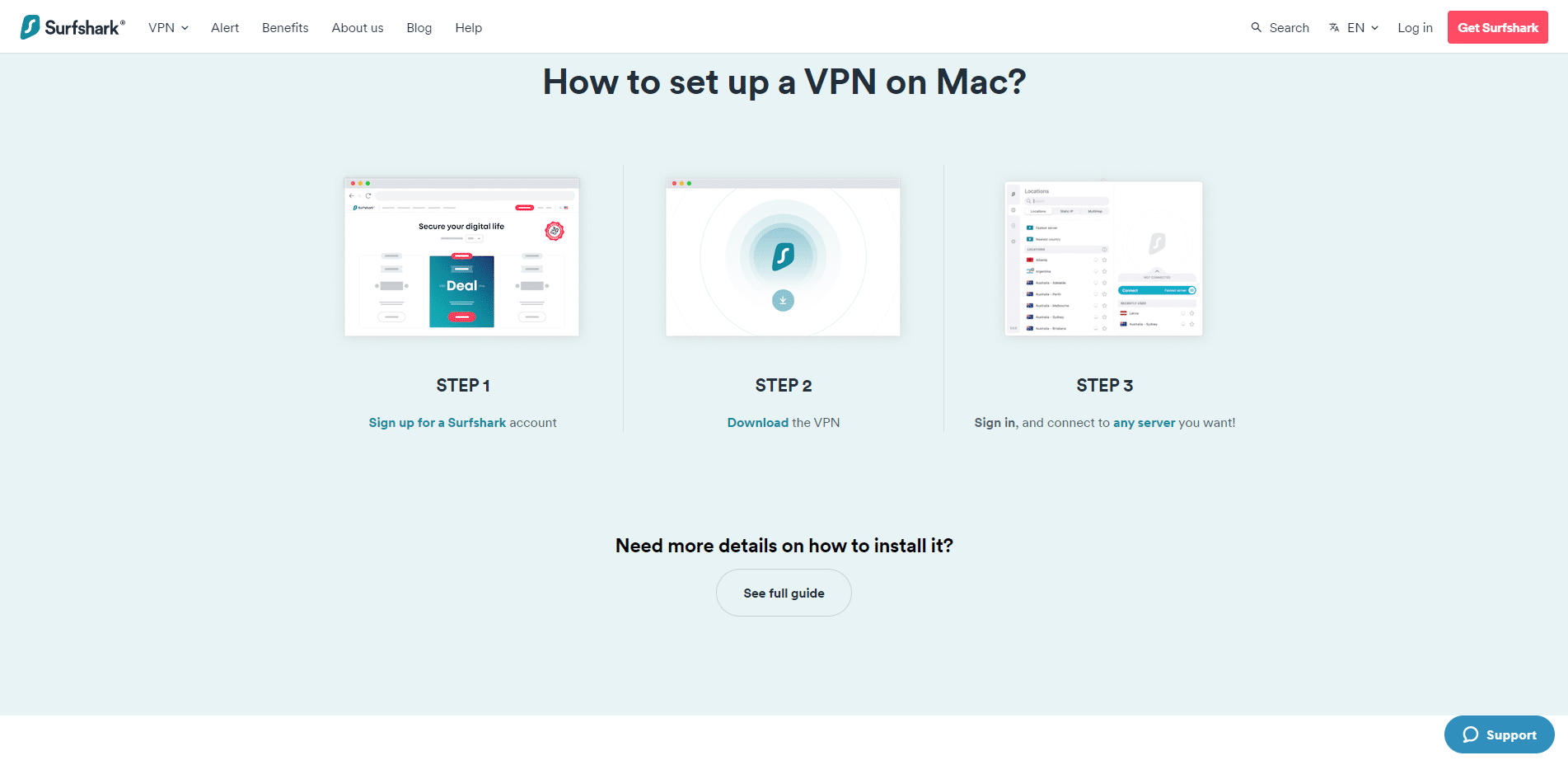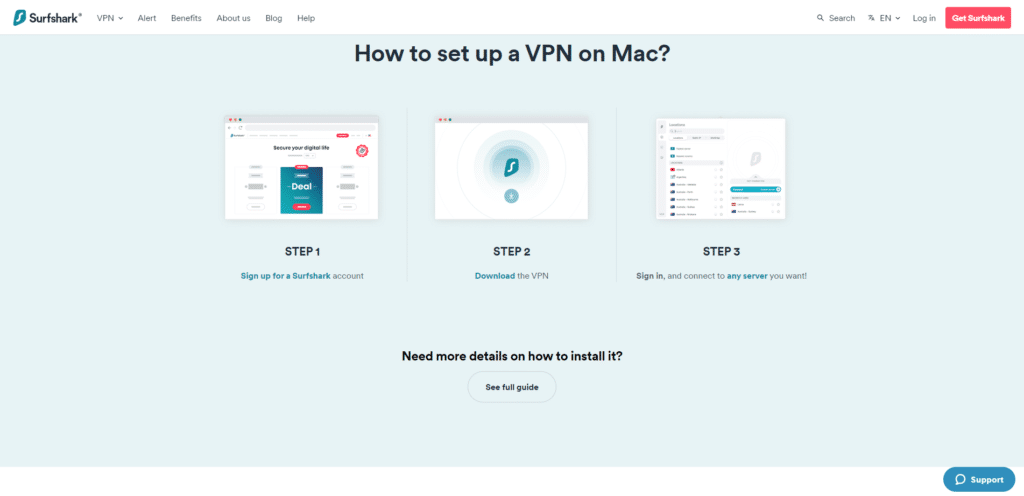 Once you have downloaded SurfShark VPN and installed it on your device, launch the SurfShark VPN application, you would be welcomed with a very well organized dashboard where you can connect to your desired network and enjoy the services for 30 days.
How to Cancel Your Surfshark Free Trial Account?
If you are pleased with the services of SurfShark VPN, you can continue using it without any further procedure.
Or else you can cancel your subscription plan within 30 days by requesting a refund from SurfShark VPN.
Here's how you can terminate your SurfShark VPN subscription plan.
Step #1: Click the link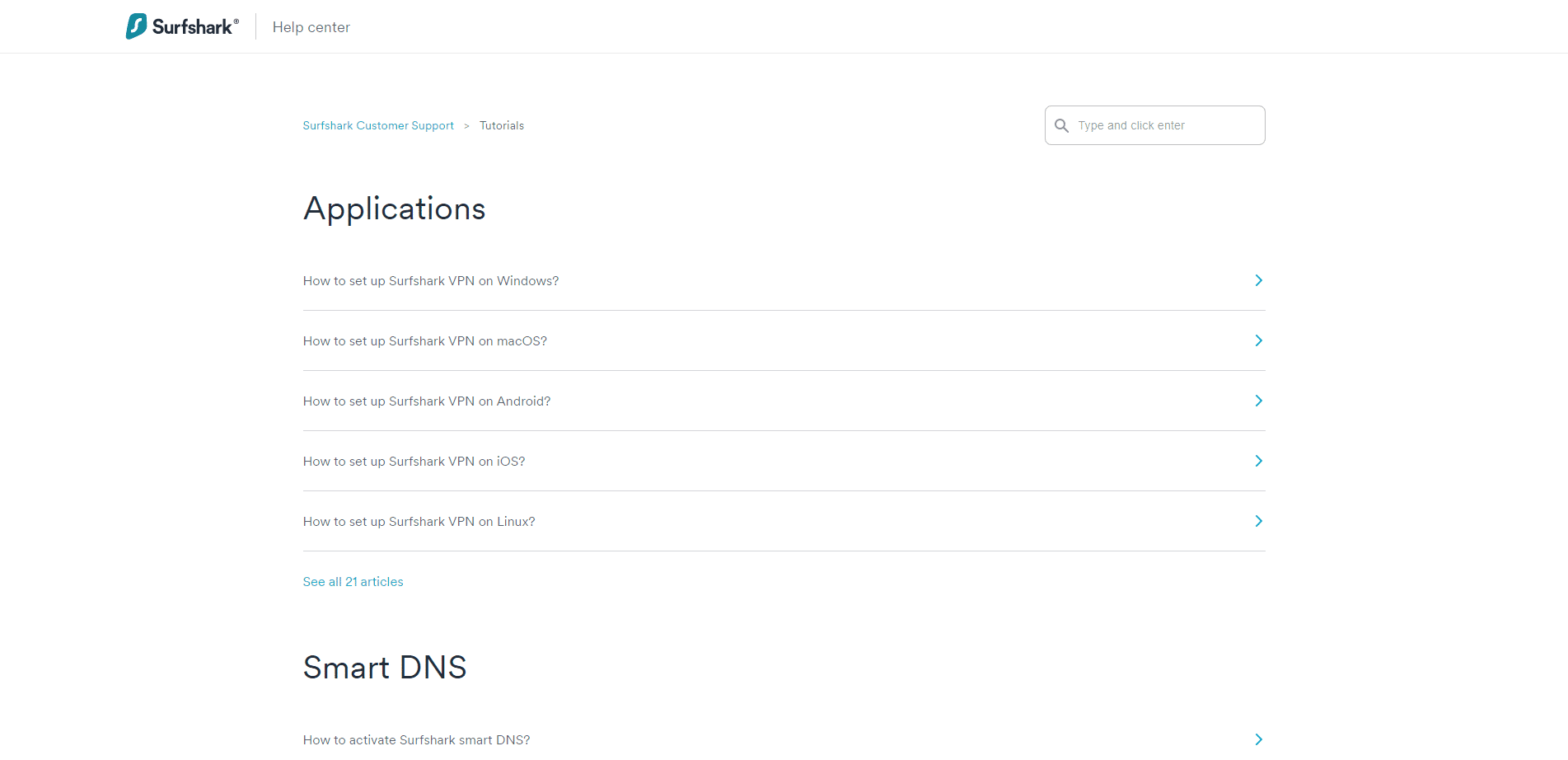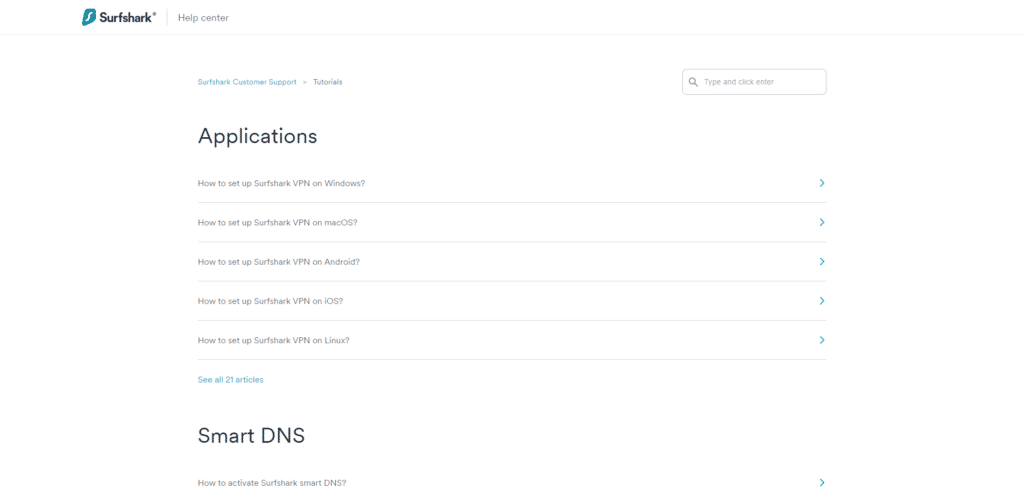 Visit the official website of SurfShark VPN, and on the top right corner, you'll find a 'Help' tab.
Click on that which will redirect you to the help desk of SurfShark VPN.
Or click here on this link, which will also take you directly to the Help desk of SurfShark VPN.
Step 2: Contacting the support team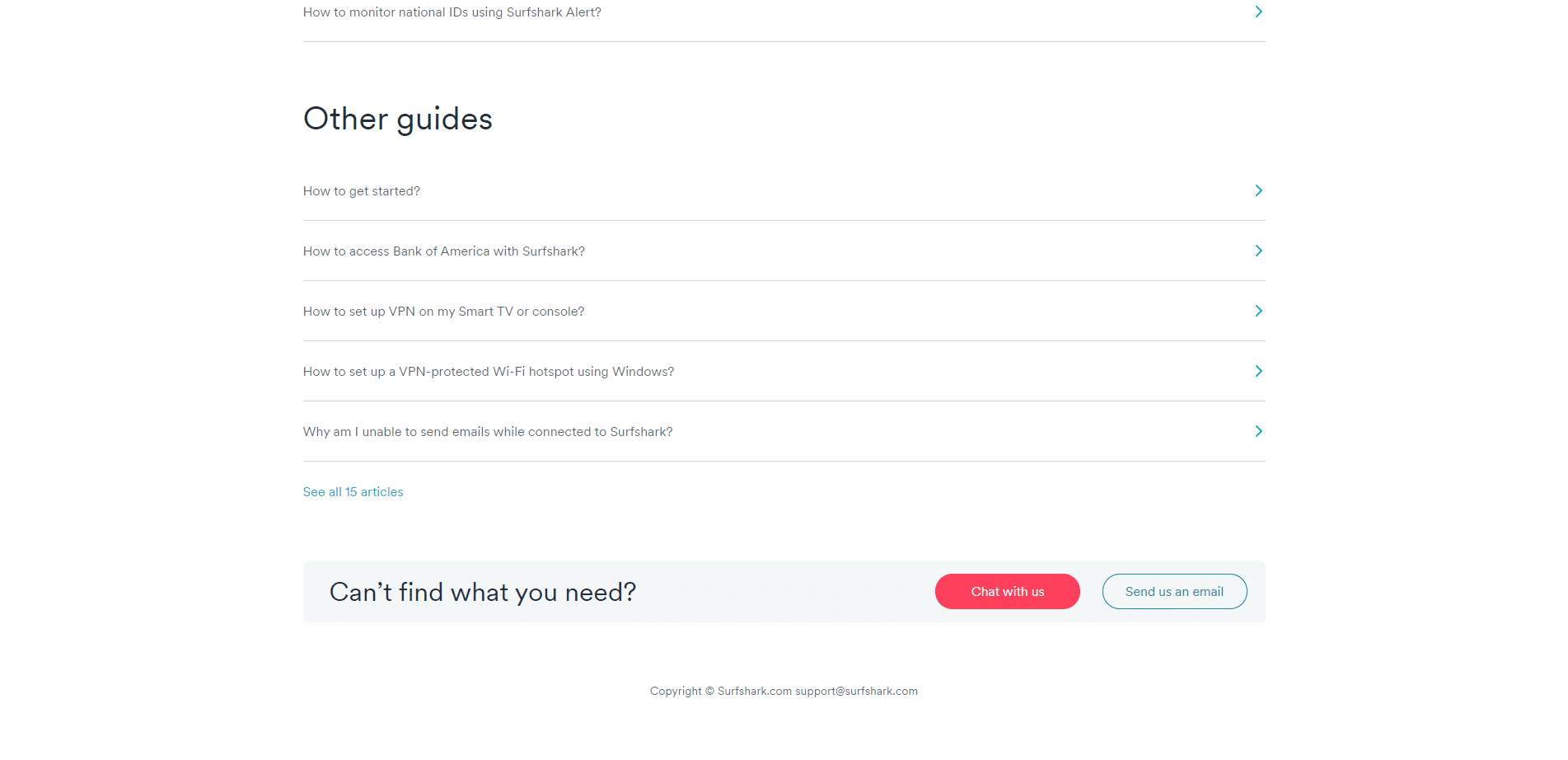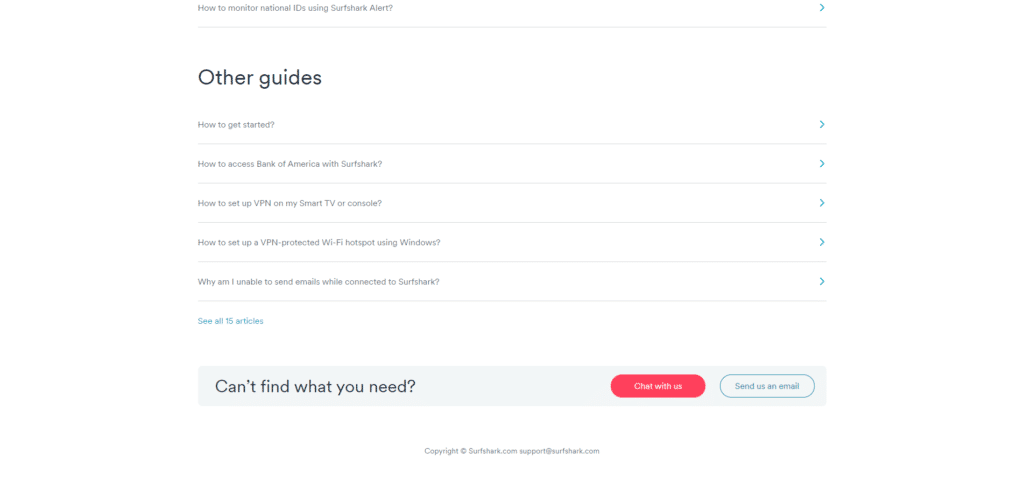 Now scroll down to the bottom part of the web page where you will find 'Submit a request' and 'Live Chat' tabs.
You can either click on your preferred option and request a refund.
You can also send a mail to SurfShark VPN on support@surfshark.com
While here in this particular instance, we will be submitting our request through a Contact form.
Step #3: Fill your details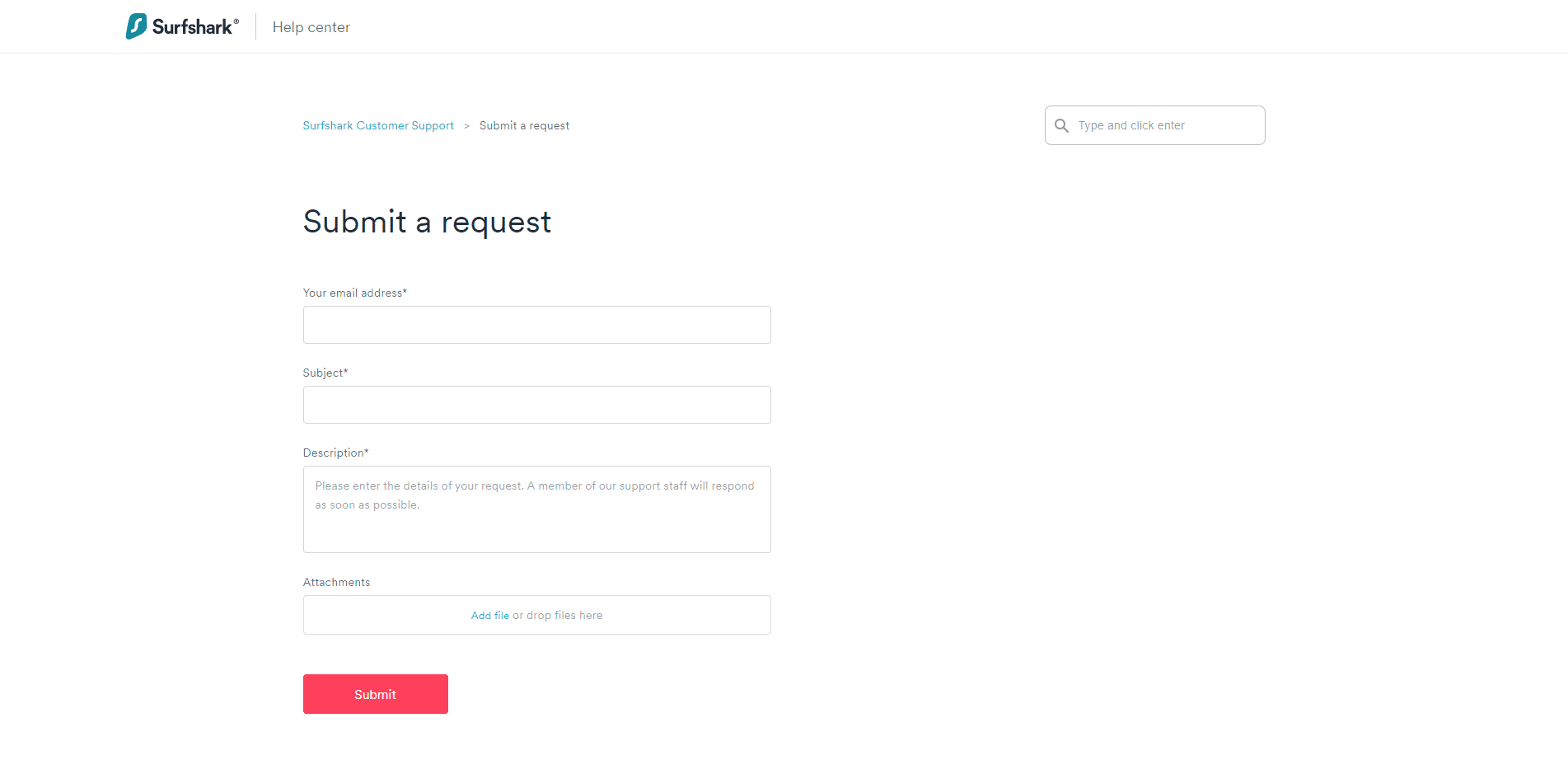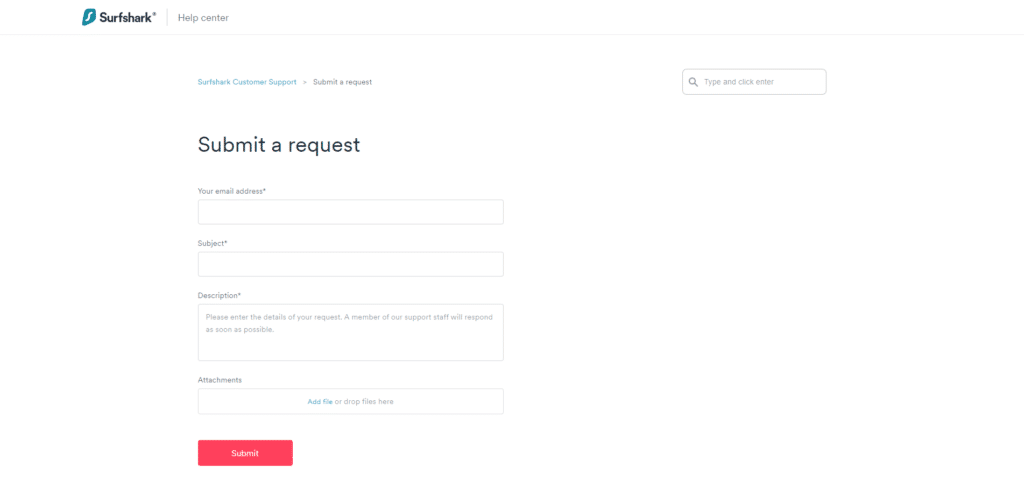 Once you have opened the contact form, you can fill your valid Email address and enter the subject for the same, and you are also supposed to fill the reason for your cancellation, and if you have any attachment, you can append there itself.
Step #4: Final steps
Once you have requested the refund form SurfShark VPN, you can click on 'Submit.' Once you have done that, the SurfShark's VPN support team will revert to you within 24 hours, and the payment will be reimbursed into your account within a few working days.
SurfShark VPN Overview: In a nutshell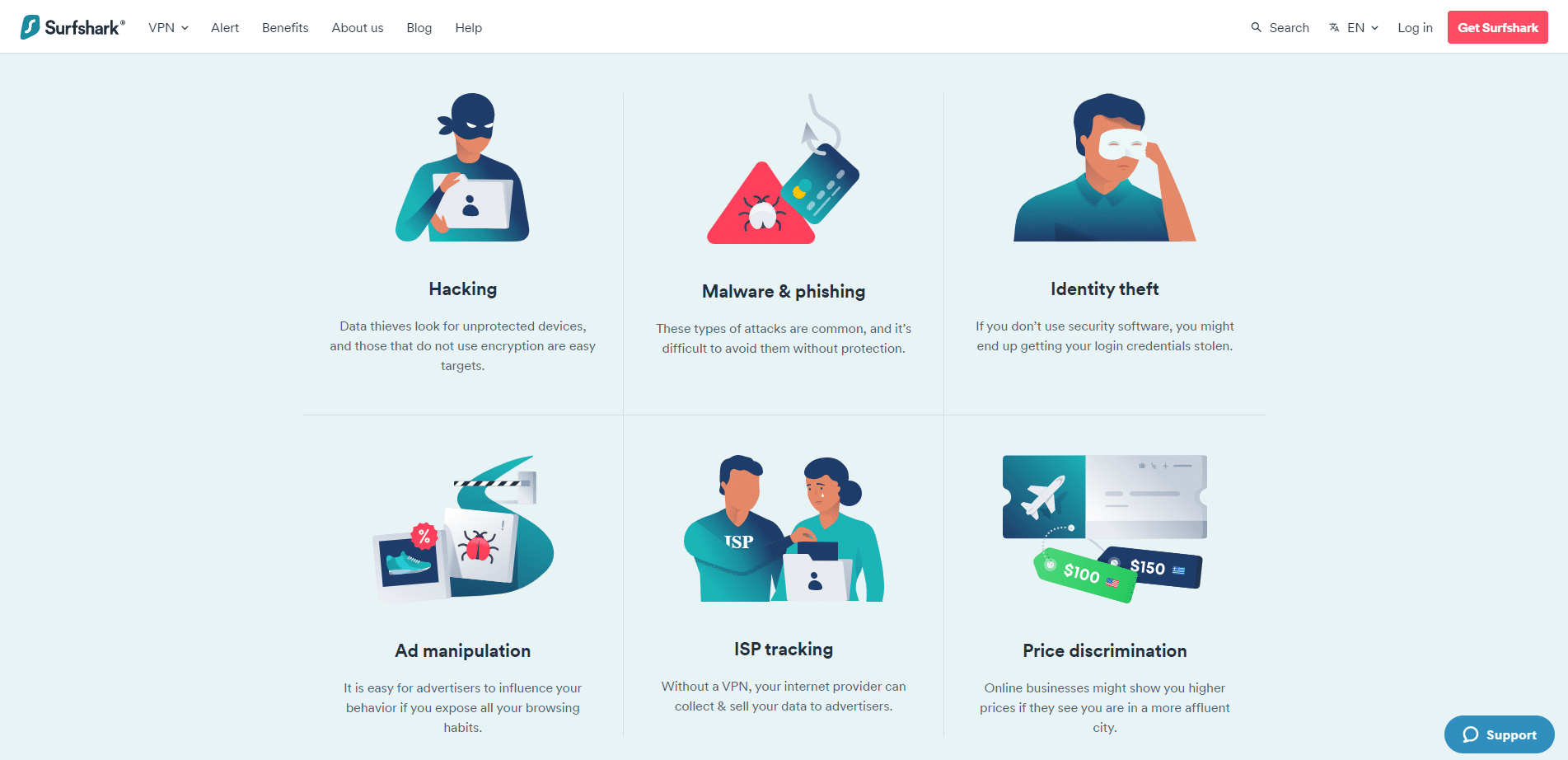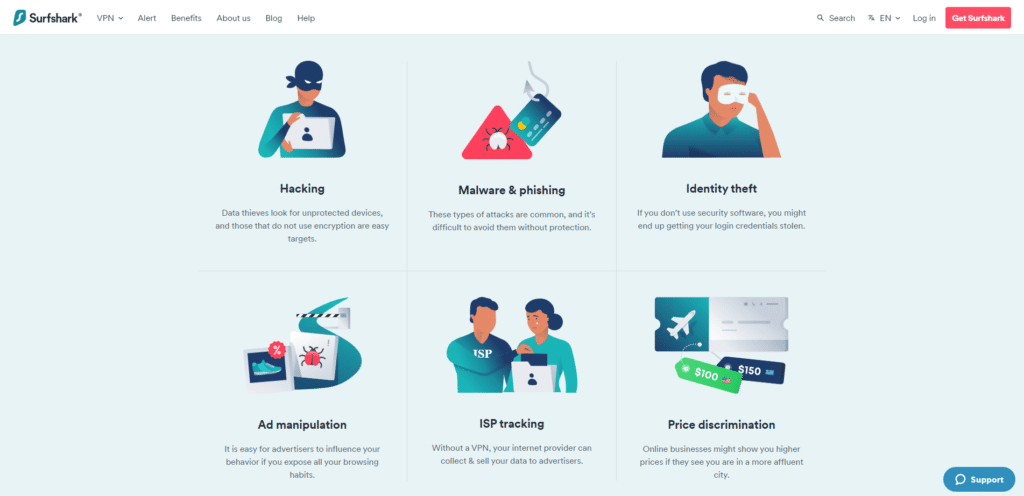 SurfShark VPN is one of the best VPN providers out there in the market. The best part about SurfShark is that it has 1700 servers spread over 160 locations in 63 countries.
No doubt, SurfShark VPN is setting a fierce competition to other VPNs available out there in the market.
Excellent software interface with no logs policy, Surf Shark VPN stands out when it comes to peculiarities.
You will surely notice what a great and efficient app it is while using it.
It has a really good interface which makes it quite easy to use. There is also no complex process involved using the SurfShark VPN.
Below we have listed the best working features of SurfShark that you should check out right away.
SurfShark Features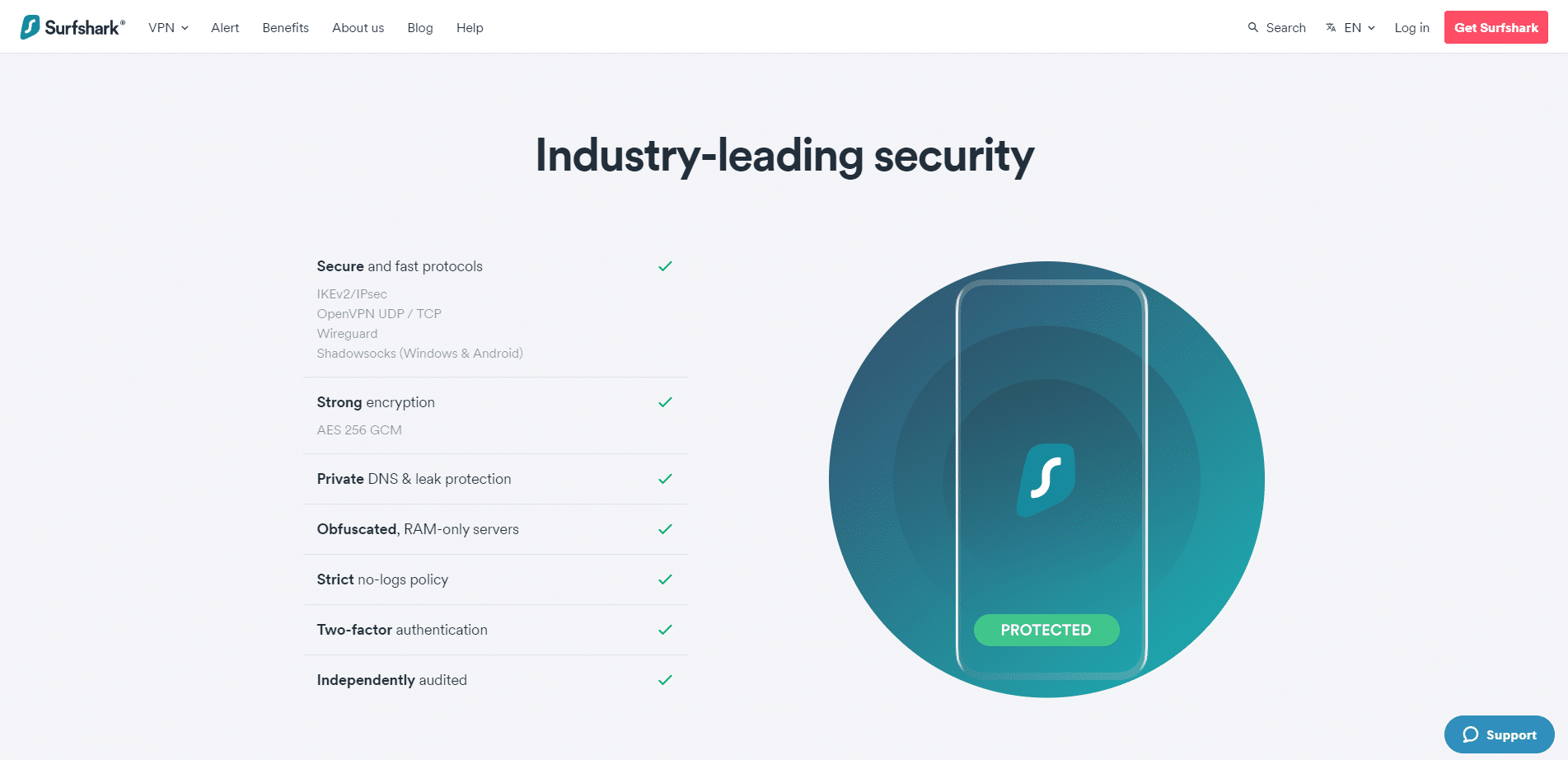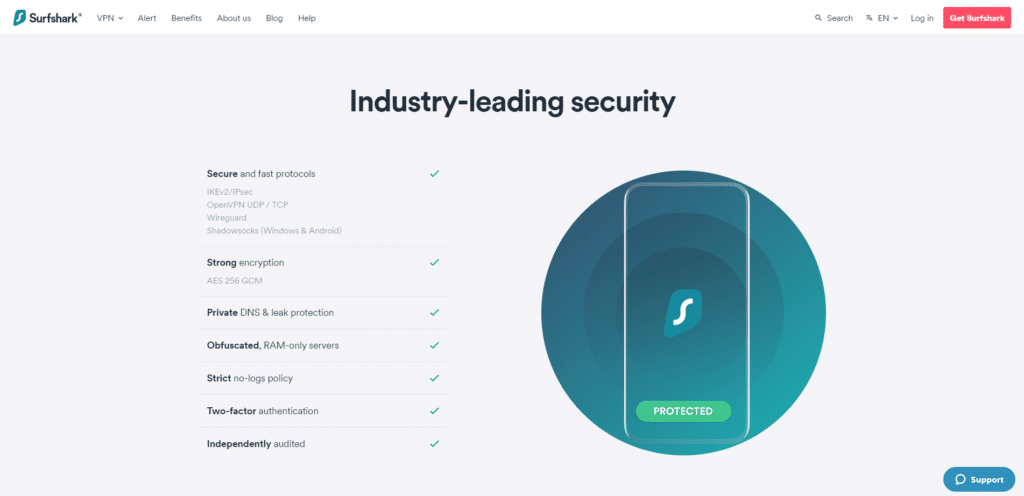 Security: Everyone is concerned about securing and being anonymous on the internet today. Keeping that into consideration, Surf Shark VPN has used OpenVPN and IKEv2/IPsec along with AES-256-GCM encryption that will keep you covered and protected from any leaks and malicious attacks.
No logs policy- SurfShark VPN never tracks your history.
Netflix friendly: SurfShark VPN gives you a wide range of servers to all the Netflix freaks so that you can binge any show you want without any restriction imposed on your usage. SurfShark VPN will never disappoint you.
Platform Independent: SurfShark VPN has been built over all kinds of platforms and is compatible with all kinds of devices. You can use SurfShark VPN on any of your preferred devices without being stopped or interrupted because of your operating system.
No constraints on devices: While other VPN providers offer a limited number of devices to get connected, SurfShark VPN took a step ahead and made its VPN so that several devices can be connected concurrently.
Kill Switch: it is a prominent security factor of SurfShark that should be there in every VPN. A kill switch is programmed in a manner that hides your internet activity as soon as your connection is lost from the VPN.
User friendly- SurfShark basically comes with a really easy interface. Also the app it offers is really easy to use.
Unlimited bandwidth- You get unlimited bandwidth and real high browsing activity on SurfShark; you can browse aimlessly with this SurfShark VPN.
30-days money-back guarantee- They offer a 30-day money-back guarantee on their plans, this will suit you best because if you disapprove of the VPN, you can return it.
What to expect from Surfshark free trial?
SurfShark VPN enables you to try its free service without paying a single dime.
With the free version you can get to try SurfShark without any hassle.
This way you get to know whether to go with SurfShar or not.
How much does Surfshark cost?
Pricing and functionality of any VPN services plays an essential part and is a prominent factor that every client takes into account.
SurfShark has very wisely decided it's priced as per the plans and capabilities it delivers to its clients.
Here you will have a basic idea about the pricing plans of SurfShark.
The pricing plans of SurfShark is listed below:
Monthly plans– The monthly pricing plans costs like $12.95/mon.
Six Month Plans- The six months plan basically cost like $6.49/month. Here you get to save like 50% offer compared to other plans.
Annual plan- The annual plan costs like $2.29/monthly. You get to save like 81% in the yearly plans.
FAQS: Surfshark Free Trial in 2022
Can the SurfShark VPN subscription be revoked before its 30 days period?
Yes, you can cancel your subscription before it expires. SurfShark VPN support team will always be on standby to assist you with your reimbursement.
Can I use SurfShark VPN for streaming Netflix?
Yes, you can use SurfShark VPN for streaming Netflix. SurfShark VPN has dedicated servers for Netflix that give you access to servers like the US, Canada, UK, etc.
How quick is the customer support team with payment refunds?
The Customer support team of Surf Shark VPN is rapid and responsive.
The maximum time that they take to do the refund is 24 hours, not more than that.
Final verdict
SurfShark is a fast and robust VPN provider that enables you to surf the internet with proper security. What's more, SurfShark also offers a free trial and money back guarantee that enables you to try its service for free.
Now if you're asking do we recommend or not. The answer is yes, we do recommend SurfShark VPN. As per our experience it offers reliable VPN services at such an affordable cost.
Any inquiries regarding SurfShark VPN are also appreciated. You share your thoughts and suggestions below.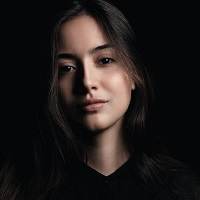 She is expertise in VPN,Cyber security