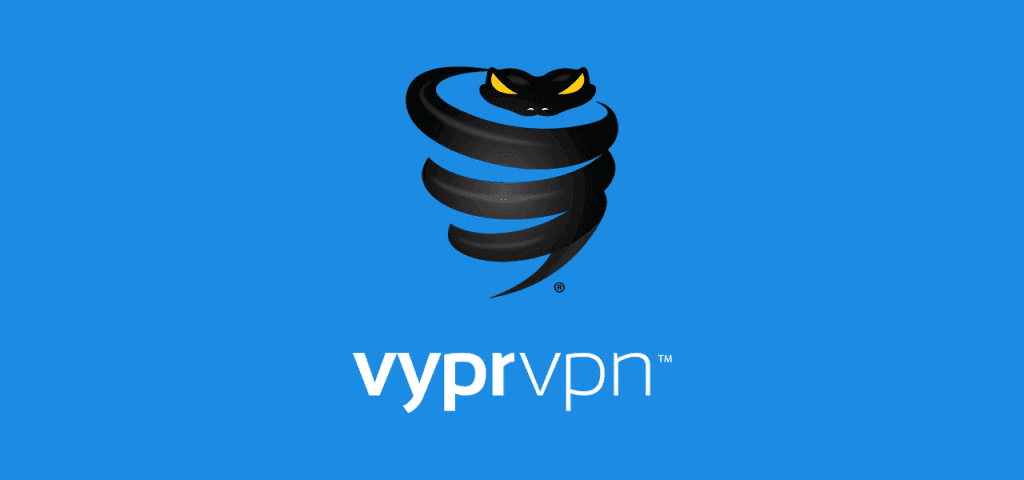 Affiliate Disclosure: Some links here may earn us a commission at no extra cost to you. We only endorse products we trust. We don't receive payment for positive reviews
In the digital age, as the world becomes more connected, privacy, security, and unrestricted access to information remain top concerns for many individuals. VPNs (Virtual Private Networks) have emerged as a crucial tool in the online world, offering users the chance to securely browse the internet while maintaining their privacy.
Among the myriad VPN options available today, VyprVPN stands out due to its robust features and dedication to user privacy. However, a pressing issue has arisen recently — the spread of misinformation regarding the VyprVPN Free Trial.
This article aims to clear up any confusion, provide accurate information, and help you fully understand what VyprVPN offers.
Understanding the Concept of Free VPN Trials
VPNs have traditionally offered 'Free Trials' as a means to lure customers, promising a zero-cost period to use the service. On the surface, this may sound appealing. However, these free trials often have numerous hidden costs, both monetary and otherwise.
Free VPN trials can come with many potential risks. Many providers may collect your data, compromising your privacy — the very thing you hoped to protect by using a VPN. They may also place heavy restrictions on the service during the trial, such as bandwidth limits, limited server options, and no access to the full range of features. These limitations can prevent you from experiencing the VPN service as it truly is, making it hard to make an informed choice.

The VyprVPN Approach: 30-Day Money-Back Guarantee
In a bold and user-centric move, VyprVPN sidesteps these issues by offering a 30-Day Money-Back Guarantee, providing a superior alternative to traditional free trials.
The Money-Back Guarantee offers unrestricted access to VyprVPN's full range of features, allowing users to fully test and experience the service before making a long-term commitment. Unlike typical free trials, there are no hidden costs, no data caps, and no limitations — just unrestricted access for 30 days. If you are not satisfied, you can easily get your money back, no questions asked.
VyprVPN's approach offers a real sense of the company's confidence in their product. It shows that they are not interested in short-term gains, but in building long-term relationships based on trust and satisfaction.
VyprVPN Features Highlighted During the Free Trial
The 30-day period allows you to explore VyprVPN's extensive list of features, all designed to maximize user privacy, security, and unrestricted access.
Foremost, VyprVPN is a No-Log VPN. This means your data, from websites visited to personal information, remains private. No logs are kept, ensuring that your digital footprint stays only with you, thus eliminating the threat of data leakage — a key issue with many free VPN trials.
VyprVPN also guarantees excellent speed and reliability. During your 30-day period, you can experience the fast and consistent connection speeds, critical for smooth browsing, streaming, and downloads.
The platform allows unlimited server switching, enabling you to bypass regional restrictions and enjoy content from around the globe. This feature, combined with VyprVPN's global server locations, ensures you can enjoy unrestricted internet access, no matter your location.
1. No-Log Policy
In a world where data has become the new oil, your digital footprint has immense value. Businesses around the globe invest billions to access data, sometimes at the expense of user privacy. VyprVPN stands firmly against this practice with its strict No-Log policy.
What does this mean for you, the user? It means that while you're connected to VyprVPN, none of your online activities are stored or tracked. The websites you visit, the files you download, the services you use — all this information stays with you and you alone.
Contrast this with the multitude of VPN services offering free trials, which, unbeknownst to many users, actually log their activities and even sell this data to third parties. With VyprVPN, your privacy is genuinely respected — not just in words, but in practice.
2. Speed and Reliability
Next up on the list of VyprVPN's distinguishing features is its focus on speed and reliability. The effectiveness of a VPN can often hinge on its speed. After all, what good is a secure connection if you're waiting minutes for a webpage to load or experiencing constant buffering during your favorite shows?
VyprVPN excels in this area, providing high-speed connections that allow for smooth browsing, seamless streaming, and quick downloads. During your 30-day money-back guarantee period, you can experience these lightning-fast speeds first hand.
Whether you're working from home and need a stable connection for video conferencing, or you're a gaming enthusiast who can't afford any lag, VyprVPN has you covered. This unwavering focus on speed and reliability sets VyprVPN apart from many other VPN services.
3. Unlimited Server Switching and Global Server Locations
The third core feature that you can extensively explore during your VyprVPN trial is the unlimited server switching capability. Many VPN services restrict the number of times you can switch servers, but not VyprVPN.
As an internet user, you should have the freedom to access content without geographic boundaries. Whether it's catching the latest season of a show that's only available overseas or accessing your home country's news while traveling abroad, VyprVPN makes it possible. The service boasts a vast network of global server locations, which you can switch between as many times as you want.
This unrestricted access, combined with high-speed connections, makes for a seamless, global internet experience. It's the World Wide Web as it was meant to be — global, free, and open.
How to Make the Most of Your VyprVPN Free Trial
Signing up for VyprVPN and activating the Money-Back Guarantee is a straightforward process. After purchase, you gain access to the full range of features for 30 days.
To fully evaluate the service, explore all its features. Test the connection speeds, switch between servers, check your privacy level using online tools, and use it on various devices.
Should you decide VyprVPN is not for you, claiming a refund is simple. Just cancel your subscription within thirty days of your first payment, request your refund, and it's done — no questions asked.
1. Activating Your Free Trial
Getting started with VyprVPN is a breeze. After completing your purchase, you gain immediate access to all VyprVPN features. This isn't a stripped-down version of the service or a limited-access trial; it's the full, feature-rich VyprVPN experience.
It's a straightforward process. Just sign up, download the app, and start browsing securely. It's a hassle-free, user-friendly experience designed to make your life easier.
2. Exploring Key Features
Once your trial is active, it's time to put VyprVPN through its paces. Test the connection speeds on different servers, evaluate the strength of your privacy using online tools, and try it on various devices, from your smartphone to your laptop.
Perhaps you'd like to see how well it can unlock overseas content on platforms like Netflix or Amazon Prime Video? Or maybe you're keen on observing the speed consistency while downloading large files? The trial period is the perfect time to conduct these tests.
Remember, VyprVPN is designed to handle a wide range of needs, from casual browsing to heavy-duty streaming and gaming. Your task during this trial period is to make sure it meets your unique needs.
3. Requesting a Refund
Should you decide that VyprVPN is not for you, claiming a refund is a hassle-free process. Just cancel your subscription within the 30-day period, contact the customer support team to request your refund, and you're done. VyprVPN stands by its word — if you're not satisfied, you get your money back, no questions asked.
Addressing Common Misconceptions and False Information about VyprVPN Free Trial
Misinformation can cause confusion and misplaced skepticism. Some common misconceptions include claims that the free trial has hidden costs, limitations, or that it doesn't offer the full VyprVPN experience. As highlighted earlier, none of these are true. The 30-day money-back guarantee lets you access the full suite of VyprVPN features with no restrictions.
1. Addressing Misinformation
It's common to come across misleading or false information when researching VPN services. Let's clear up some misconceptions about VyprVPN's 30-day money-back guarantee.
Contrary to what some might say, there are no hidden costs in this offer. You get full access to all features and the option to claim a refund if you cancel within 30 days.
2. Benefits Over Traditional Free Trials
VyprVPN's 30-day money-back guarantee outshines traditional free trials in many ways. The latter often come with limitations, such as reduced speeds, fewer server options, or a cap on data usage. Not so with VyprVPN. During your 30-day trial, you experience the full-service offering with no restrictions.
You might wonder why VyprVPN chose a money-back guarantee over a traditional free trial. The answer lies in their confidence in their product. They know that once users experience their high-speed, no-log VPN service, they're likely to stick around.
Testimonials and User Experiences
Many VyprVPN users have taken advantage of the 30-day money-back guarantee, and their experiences speak volumes about the service's value.
One user shared, "The VyprVPN trial allowed me to test all features without limitations. The speeds were consistent, and the no-log policy gave me peace of mind." Another stated, "I decided to continue after the trial because VyprVPN gave me the unrestricted internet access I was looking for, without compromising my security."
These testimonials underscore the confidence VyprVPN has in their product and show that the money-back guarantee is not a gimmick but a true reflection of the company's dedication to customer satisfaction.
1. Sharing User Experiences
VyprVPN's customer testimonials speak volumes about their commitment to quality. One user remarked, "VyprVPN has genuinely made my online life easier and safer. The no-log policy and high-speed connections are great, but it's their customer service that won me over."
Such experiences underline the effectiveness of the 30-day money-back guarantee, giving prospective users a sense of security about trying the service.
2. Case Studies
Consider the case of Sarah, a journalist who often travels to countries with stringent internet censorship. She decided to try VyprVPN based on the 30-day money-back guarantee. "I was impressed by how effectively I could bypass restrictions and access news websites from home," she said. "I've tried many VPNs before, but VyprVPN's speed and reliability truly stand out."
These case studies highlight the practical benefits of using VyprVPN and illustrate how the service stands up to real-world challenges.
Conclusion
In the digital age, VPNs like VyprVPN play a crucial role in maintaining internet freedom, privacy, and security. It's important to sift through the misinformation and base your decisions on accurate, reliable information.
VyprVPN's 30-day money-back guarantee gives you the freedom to explore its features without the typical limitations found in traditional free trials. Whether you're a security-conscious individual, a frequent traveler wanting to bypass geo-restrictions, or simply seeking a fast, reliable VPN, VyprVPN is worth considering.
In conclusion, there's no risk in trying out VyprVPN. It's all about trust and satisfaction, and VyprVPN has gone the extra mile to ensure you can make an informed choice about your VPN service.
So, why wait? Experience the unrestricted internet, world-class security, and unparalleled privacy with VyprVPN today.
FAQs
What is VyprVPN's 30-day money-back guarantee?
VyprVPN offers a 30-day money-back guarantee that allows you to try their full service. If you're not satisfied, you can cancel within 30 days of your first payment and request a full refund.
How do I activate my VyprVPN free trial?
To activate your VyprVPN free trial, simply purchase a plan. Once your purchase is complete, you'll have access to the full range of VyprVPN services for 30 days. If you're unsatisfied, you can request a refund within this period.
Does the VyprVPN free trial have any limitations?
No, during your 30-day trial, you'll have access to all features of VyprVPN. There are no limitations in terms of speed, server locations, or data usage.
How can I cancel my VyprVPN subscription?
To cancel your VyprVPN subscription, navigate to the account management page on the VyprVPN website and select the option to cancel your subscription.
How do I request a refund from VyprVPN?
If you're within your 30-day trial period and have decided to cancel your subscription, contact VyprVPN's customer support to request a refund.
Can I switch servers during my VyprVPN free trial?
Yes, during your VyprVPN free trial, you can switch servers an unlimited number of times and access any server location available.
Is VyprVPN's no-log policy in effect during the free trial?
Yes, VyprVPN's strict no-log policy is in effect during the free trial and applies to all users, regardless of whether they're in the trial period or not.
Can I use VyprVPN on multiple devices during my free trial?
Yes, you can use VyprVPN on multiple devices during your free trial. VyprVPN supports a wide range of devices, including smartphones, tablets, and computers.
Are all security protocols available during the VyprVPN free trial?
Yes, all security protocols supported by VyprVPN are available during the free trial, including WireGuard, IKEv2, and OpenVPN.
Can I use VyprVPN to access geo-restricted content during my free trial?
Yes, during your VyprVPN free trial, you can access geo-restricted content from around the world thanks to their wide range of server locations.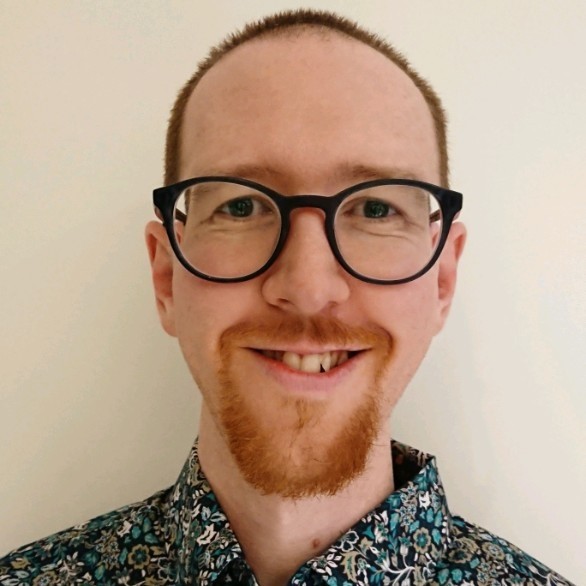 Tristan is a cybersecurity expert with over 10 years of experience in the industry. He specializes in virtual private networks (VPNs) and has helped numerous organizations and individuals secure their online activities through the use of VPN technology.