If you're looking to use torrents for file sharing, of course you want to protect your safety and privacy. Using a torrent is a great way to share your favorite movies, music and other media, but you do have to be on the lookout for security threats. No one wants to interrupt their torrent activities to deal with a threat, or find out afterwards that their privacy and security has been compromised.
How A VPN Keeps You Protected
Security threats abound online. That's why a VPN is a great choice for torrent users. A VPN, or virtual private network, gives you your own private internet connection that is safe from hackers, spies, scammers, malware, the government – you name it, chances are a VPN can help protect you from it! When you use a VPN, your data is fully encrypted before being sent to the internet, meaning that your connection is safe, secure and reliable.
ExpressVPN is a popular VPN that offers high performance and fast speeds – both key features if you want to successfully share and download large files.
Let's take a look at Express VPN and ask the question, is Express VPN good for torrents?
VPN With No Logs

The top reason to choose Express VPN for your torrents is that it offers a logless VPN solution. Customer privacy and security is obviously very important to Express VPN, and they never keep logs of :
Your browsing history
Your traffic
Your DNS queries
Everywhere you go and everything you do online stays just the way you like it – private. Express VPN are open about the fact that they log a minimum amount of information (date connected, which server was used, and the amount of data), but none of this information can be used to track or identify you.
Unlimited Data Streaming
Express VPN offers unlimited data streaming. That means you can use a torrent client to download and share as much media as you want without worrying about data caps. You'll never be cut off for going over your data transfer limit, because there is no limit.
Unblock Websites Worldwide
Express VPN lets you access torrent sites no matter where the site is located, and no matter where you are in the world. Because Express VPN gets you behind any geographical lock, you'll never have to worry about where you stream from or connect to.
High Quality Performance
Express VPN have a strong focus on high quality performance, with 99.9% uptime rates and super fast speeds. With servers in over 87 countries, you can connect from anywhere in the world. The vast range of servers means you'll always be able to find the fastest connection for you. No matter where you are, your torrent will be fast and secure.
Extra Security Thanks To Network Lock
Even the best VPN servers can hit a snag occasionally. In the rare event of your VPN connection dropping mid-torrent, Express VPN has you covered. Network Lock is Express VPN's kill switch software, which will immediately stop all traffic from entering or leaving your device in the event of a disconnection. That means that no matter what happens, your data remains completely safe.
Support When You Need It
Things don't always work the way we want them to. That's why Express VPN's dedicated customer support service is so handy to have. You can get in touch via contact form or email, or hop on a live chat if you need an instant response.
Reasonable Prices
Express VPN retails at $8.32 per month if you opt for a twelve month plan. There are cheaper VPNs out there, but $8.32 a month is a very reasonable price, and in our opinion it's worth paying under $10 a month for excellent speeds, powerful, unlimited torrent capabilities, and high level security.
How would you like to save up to 49% off your VPN service? Check out our list of expressvpn discount for the latest promotions and deals.
So, the question is, is Express VPN good for torrents? The answer is a resounding yes. ExpressVPN offers a safe, secure connection backed up with fast speeds and extra security features, just in case. Express VPN gives you the peace of mind you need to share and enjoy media any time, any where.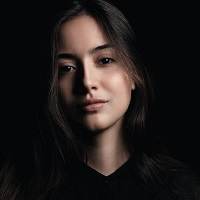 Tristan is a cybersecurity expert with over 10 years of experience in the industry. He specializes in virtual private networks (VPNs) and has helped numerous organizations and individuals secure their online activities through the use of VPN technology.