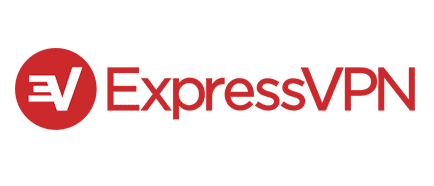 Affiliate Disclosure: Some links here may earn us a commission at no extra cost to you. We only endorse products we trust. We don't receive payment for positive reviews
Torrenting has become a popular method for sharing files and content across the internet. But with increasing concerns over privacy and security, more people are turning to virtual private networks (VPNs) to keep their online activities hidden from prying eyes.
One of the leading names in the VPN industry is ExpressVPN, but how safe is it for torrenting? In this in-depth analysis, we'll explore the security features of ExpressVPN and determine if it's the right choice for torrent users who prioritize their privacy.
A Brief Overview of ExpressVPN
Founded in 2009, ExpressVPN has grown to become one of the top VPN providers on the market. With over 3,000 servers in 94 countries, ExpressVPN offers a vast network that promises high speeds and reliable connections. Known for its ease of use, compatibility with various devices, and 24/7 customer support, ExpressVPN is a popular choice for users looking to protect their online activities, including torrenting.
What Makes a VPN Safe for Torrenting?
Before delving into ExpressVPN's features, let's clarify what makes a VPN safe for torrenting. The primary concerns for torrent users are privacy and security. A good VPN should meet the following criteria:
No-logs policy: The VPN provider should not keep any record of your online activities, ensuring your anonymity and privacy.
Strong encryption: The VPN should use top-notch encryption protocols to protect your data from hackers and other malicious actors.
IP leak protection: Your real IP address should never be exposed while connected to the VPN.
Kill switch: In case the VPN connection drops, a kill switch should automatically disconnect your device from the internet to prevent your IP address from being exposed.
P2P support: The VPN should have servers optimized for P2P traffic to provide the best torrenting experience.
Now let's examine how ExpressVPN measures up against these criteria.
ExpressVPN's No-Logs Policy
One of the essential aspects of any VPN service is its privacy policy. ExpressVPN is based in the British Virgin Islands (BVI), which is a jurisdiction with strong privacy protection laws and no data retention requirements. This means that ExpressVPN is not obligated to store any user data or share it with third parties.
ExpressVPN has a strict no-logs policy, which means they do not store any information about your online activities while connected to their servers. In January 2019, ExpressVPN's no-logs policy was put to the test when Turkish authorities seized one of their servers. The investigation found no useful data on the server, confirming ExpressVPN's commitment to user privacy.
Encryption and Security Protocols
ExpressVPN uses Advanced Encryption Standard (AES) with 256-bit keys, also known as AES-256, which is considered the gold standard in encryption. This level of encryption is virtually unbreakable and is used by governments and financial institutions worldwide to protect sensitive data.
In addition to strong encryption, ExpressVPN supports several VPN protocols, including OpenVPN, IKEv2, and Lightway. OpenVPN is widely regarded as the most secure VPN protocol, while IKEv2 is known for its stability and speed. Lightway, developed by ExpressVPN, is designed for optimal performance and security. By default, ExpressVPN's apps use the best protocol for your network, but you can manually select a different one if you prefer.
IP Leak Protection and Kill Switch
ExpressVPN provides DNS, IPv6, and WebRTC leak protection to ensure that your real IP address is never exposed while connected to their servers. They operate their own private, encrypted DNS on each server, which prevents third parties from monitoring your DNS queries.
ExpressVPN also features a built-in kill switch, called Network Lock, which automatically cuts off your internet connection if the VPN connection drops unexpectedly. This ensures that your real IP address and online activities remain hidden even during connection interruptions. Network Lock is available on Windows, macOS, Linux, and router apps.
P2P Support and Optimized Servers
ExpressVPN fully supports P2P file sharing and torrenting across its entire network of servers. This means you don't need to connect to specific servers for torrenting – you can use any server in any location. ExpressVPN's high-speed servers ensure fast and reliable connections, which is crucial for a smooth torrenting experience.
While ExpressVPN does not have dedicated P2P servers, their smart server selection technology ensures that you're always connected to the best server for your needs. This guarantees optimal performance and minimal latency, even during peak hours.
Speed and Performance
A common concern with VPNs is the potential for reduced internet speeds. However, ExpressVPN is renowned for its impressive speeds, making it an excellent choice for torrenting. By utilizing their vast network of servers and investing in high-quality infrastructure, ExpressVPN manages to maintain consistently fast connections with minimal speed loss.
In addition to fast speeds, ExpressVPN offers unlimited bandwidth and no data caps, so you can torrent as much as you want without worrying about hitting any limits.
Compatibility and Ease of Use
ExpressVPN offers native apps for various devices and platforms, including Windows, macOS, Linux, Android, iOS, and routers. Their apps are user-friendly and easy to set up, even for VPN beginners. With a single ExpressVPN subscription, you can connect up to five devices simultaneously, making it a cost-effective solution for protecting your entire household.
For torrent users who prefer using a proxy instead of a VPN, ExpressVPN also provides SOCKS5 proxy support. This can be configured within your torrent client, offering an additional layer of protection while torrenting.
Customer Support
ExpressVPN takes pride in its customer support, offering 24/7 live chat assistance and a comprehensive knowledge base on their website. Their support team is knowledgeable and can help troubleshoot any issues or answer questions about torrenting and VPN usage.
Bypassing Geographical Restrictions
Another significant advantage of using ExpressVPN for torrenting is its ability to bypass geographical restrictions. Some torrent websites may be blocked or restricted in certain countries due to copyright laws or government regulations. With ExpressVPN's vast network of servers in 94 countries, you can easily connect to a server in a different location, effectively bypassing these restrictions and granting you access to a wider range of torrent sources.
Split Tunneling Feature
ExpressVPN offers a split tunneling feature, which allows you to choose which apps or websites use the VPN connection and which don't. This can be particularly useful for torrent users, as you can route your torrent client through the VPN while allowing other apps and websites to use your regular internet connection. This way, you can maintain a secure torrenting connection without affecting your overall browsing experience.
ExpressVPN's Transparency and Audits
Transparency is crucial when it comes to choosing a VPN provider. ExpressVPN has a proven track record of being transparent about its policies and practices. They have undergone independent audits by reputable cybersecurity firms like PwC and Cure53, which confirmed their no-logs policy and security measures.
These third-party audits provide an additional layer of trust, proving that ExpressVPN is genuinely committed to maintaining user privacy and security.
ExpressVPN and Public Wi-Fi Security
Torrenting over public Wi-Fi networks can be risky, as these networks are often unsecured and vulnerable to cyberattacks. ExpressVPN's robust encryption protocols protect your data even on unsecured networks, keeping your torrenting activities secure from potential hackers and eavesdroppers.
Price and Subscription Plans
ExpressVPN offers three subscription plans: monthly, 6-month, and 12-month. While their prices may be slightly higher than some other VPN providers, the level of security, privacy, and performance that ExpressVPN delivers makes it a worthwhile investment for torrent users.
They also offer a 30-day money-back guarantee, allowing you to try the service risk-free and decide if it meets your torrenting needs.
Torrenting Safely: Additional Tips and Best Practices
Opt for reputable torrent sources: Download files from well-known and trusted torrent websites to minimize the risk of downloading malicious content.
While ExpressVPN provides a secure and private environment for torrenting, it's essential to follow some best practices to ensure your safety:
Use a reliable and up-to-date torrent client: Choose a reputable torrent client, such as qBittorrent or Deluge, and keep it updated to the latest version.
Check file details and user comments: Before downloading a torrent, read the file details and user comments to ensure that the content is legitimate and safe to download.
Use antivirus software: Keep your device protected with a reliable antivirus program, and make sure it's regularly updated.
By following these best practices, you can further enhance your security and privacy while torrenting with ExpressVPN.
Alternatives to ExpressVPN for Torrenting
While ExpressVPN is an excellent choice for torrenting, it's worth mentioning some alternatives that also provide a secure and private torrenting experience:
NordVPN: Known for its strong security features, NordVPN offers dedicated P2P servers, a strict no-logs policy, and robust encryption. It also features a built-in ad and malware blocker called CyberSec.
Surfshark: With its budget-friendly pricing, Surfshark offers strong encryption, a no-logs policy, and unlimited simultaneous connections. It also features a built-in ad and malware blocker called CleanWeb.
CyberGhost: This VPN provider has dedicated P2P servers, a no-logs policy, and strong encryption. CyberGhost also offers user-friendly apps and a 45-day money-back guarantee.
Each of these VPNs has its unique features and advantages, but all of them prioritize user privacy and security for torrenting.
Conclusion
In summary, ExpressVPN proves to be a reliable, secure, and feature-rich choice for torrenting. Its strict no-logs policy, top-notch encryption, IP leak protection, built-in kill switch, P2P support, and impressive speeds make it an ideal VPN for maintaining privacy and security while torrenting.
Additional features like split tunneling, the ability to bypass geographical restrictions, and compatibility with various devices further contribute to its suitability for torrent users. With a proven track record of transparency and third-party audits, ExpressVPN offers the peace of mind that torrent enthusiasts need.
By combining ExpressVPN's robust protection with safe torrenting practices, you can enjoy a secure and private torrenting experience.
Frequently Asked Questions about ExpressVPN and Torrenting
To provide even more insight into ExpressVPN's suitability for torrenting, let's address some frequently asked questions:
Does ExpressVPN throttle P2P traffic?
No, ExpressVPN does not throttle or limit P2P traffic. Users can enjoy unlimited bandwidth and high speeds while torrenting.
Can I use ExpressVPN with any torrent client?
Yes, ExpressVPN is compatible with all major torrent clients, including qBittorrent, Deluge, Transmission, and Vuze.
Can my internet service provider (ISP) still see that I'm torrenting when using ExpressVPN?
When connected to ExpressVPN, your ISP cannot see the specifics of your online activities, including torrenting. All they can see is that you're connected to a VPN server, and your data is encrypted.
Is it legal to use a VPN for torrenting?
Using a VPN for torrenting is legal in most countries. However, the legality of torrenting copyrighted material varies by jurisdiction. It's important to understand your local laws and regulations regarding copyrighted content and act accordingly.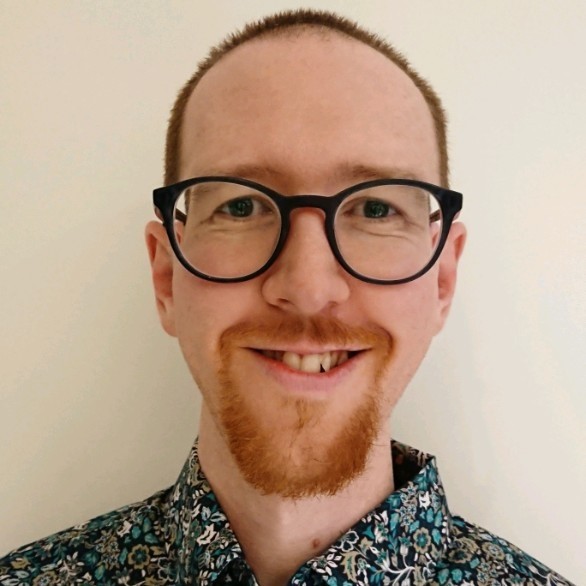 Tristan is a cybersecurity expert with over 10 years of experience in the industry. He specializes in virtual private networks (VPNs) and has helped numerous organizations and individuals secure their online activities through the use of VPN technology.