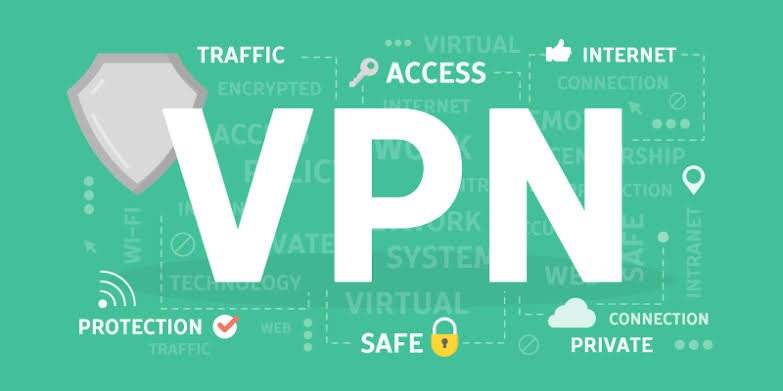 Internet Privacy is one the most pressing questions of the digital age. The threat of cybercrime, cyber terrorism, real time pricing, information poaching, invasion of privacy and many more are increasing each day.
As for digital marketers, bloggers and online business people, digital privacy and anonymity is of all the more importance.
With the number of hours we pend online publishing, analyzing competition and metrics, the threat to our security is very real. Therefore, one must look into solutions that provide the required firewall and security when it comes to online attacks.
Virtual Private Network Services (VPN) offers a robust solution unto this issue. Masking your ip address and surfing the Internet anonymously definitely helps you in staying protected from hackers and other cyber threats.
After all, there is only so much that you can do with Torr!
Today, I will provide you with a consolidated list of the best VPN Software out there.
I have listed them according to decreasing popularity. Therefore, don't think that one is better or worse than the other. Each service is good for a certain scale and system of operations.
So let's check out the top 10 VPN Software in 2021
#1.IPVanish
There is one thing I want to say about IPVanish: Military Grade Protection. They are one of the few VPN services that actually support true freedom with a no log policy.
However, one must know that if the government needs something then nothing is untraceable.
IPVanish VPN supports the Following Protocols:
PPTP – 128 bits:Lower security but better speed, ideal for video streaming purposes.
L2TP- 256 bits: This fixes the issues on PPTP and therefore is actually slower than PPTP. However, this is what you'll use in case you're not able to use the OpenVPN protocol.
OpenVPN- 256 bit: It's otherwise a bit complex but with IPVanish software you can enjoy a secure and fast VPN connection with just a click. This is the most popular protocol among VPN users.
For a general user, IPVanish offers top-notch security. The pricing is also quite decent. They have a large network of servers across the globe.
With stuff like military grade encryption, dual connection (you can connect two devices at once), unlimited bandwidth and awesome pricing, IPVanish is something you must consider when choosing VPN services.
They also have a money back guarantee so that you can get a refund if you cancel.
#2.Private Internet Access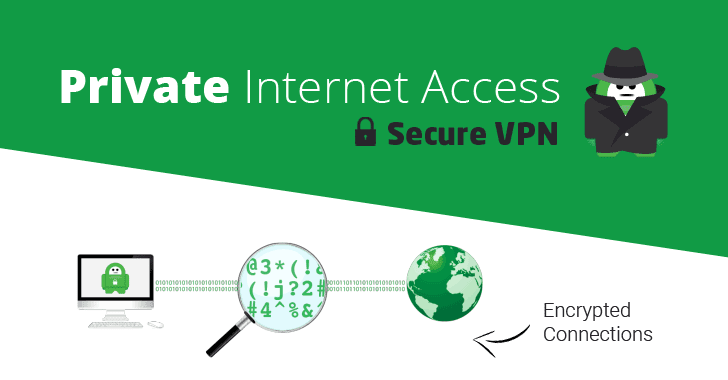 With full focus on user needs and tight security, Private Internet Access provides excellent VPN services across the globe.
You can easily access the Internet without worrying about any kind of cyber threats.
The service traces he taste of the user and promises full security. You can stay safe even in case of open Internet environments like public Wi-Fi. The VPN service provides users the access to their service through OpenVPN, L2TP/IPSec and PPTP.
Numerous types of encryption strengths and protocols are available for Private Internet Access users, which include SHA256 for data authentication, AES-256 for DataStream authentication and RSA-4096 for handshaking.
And not to leave mentioning that among all these and apart from what Private Internet Access has to offer, OpenVPN is the main focus of the VPN service.
The customer support at Private Internet Access is also excellent. The support team is Eveready to support your problems through direct mail and live chat at any time.
With many tech companies the support guys are not always knowledgeable. With Private Internet Access, you will not face such problems.
Along with its top-notch security features, it delivers high performance and top quality speed. With Private Internet Access, users can secure their data and history without having to compromise with their Internet connection's speed and browse the Internet as smooth as butter.
Some key offerings include
Secure VPN Account
Encrypted Wi Fi
P2P and VoIP support
PPTP, OpenVPN and L2TP/IPSec
5 devices simultaneously
Unlimited Bandwidth
Multiple VPN Gateways
Includes SOCKS5 Proxy
Instant Setup
No traffic logs
Also, apart from all these features, Private Internet Access offers a 7 day money back guarantee for its users. Payment modes to pay for the VPN service include PayPal, Google Wallet and Amazon.
Also, Private Internet Access supports a wide range of credit cards so that you can pay for the service with ease and bit coin payments if you want to stay completely anonymous.
#3.NordVPN
NordVPN ensures that you can browse without worrying.Multiple Device Connections and Router Protection.Multiple device connection is one of NordVPN's biggest strengths.
Customers can connect up to six devices at any one time. That means you can use your laptop while also keeping your phone safe, or log on to your desktop PC while your table is online too.
Most people have more than one device that connects to the internet, and NordVPN's multiple connection feature allows for that.
You can also connect NordVPN direct to your router. This is a fantastic option, as doing so will keep all of the devices which are connected to that router protected simultaneously.
When it comes to staying safe, NordVPN really does have you covered.
P2P Network Support
If you use P2P networks to access and share your favorite media, NordVPN is a good choice. NordVPN offers full support for P2P file sharing.
In addition, NordVPN doesn't throttle P2P traffic. Some VPN providers put caps on P2P traffic, which makes downloading and sharing a stressful experience.
With NordVPN you can download and upload to your heart's content.
Unlock The Web
A VPN isn't just about security. NordVPN also helps you to overcome geographical restrictions. That means that no matter where you are, and no matter where the site you want to view is located, you're good to go.
NordVPN means no more "this content isn't available in your country" messages. Whatever content you're looking for, NordVPN lets you bypass geographical blocks. When you combine that with NordVPN's P2P support, you've got a solution that lets you view the internet your way.
With NordVPN, your personal information is safe and secure at all times. NordVPN doesn't keep any logs.
Your browsing history, download history, chat logs, email and much more are completely safe at all times.
Anonymous From Start To Finish
NordVPN even offers payment via Bitcoin, the world's most popular online currency. Paying with Bitcoin means that even your payments are completely anonymous.
If you're serious about staying private online, NordVPN makes it easy to keep things private and secure from day one.
Reasonable Prices
VPN services vary quite widely in price, with some charging quite a bit extra for features such as multi device connectivity.
We like Nordstrom's simple and no nonsense pricing policy. One month costs $11.95, but you can make big savings by opting for a longer contract, with two year costing just $4.99 a month, and 3 years plan coming in at only $3.49.
As of this writing, NordVPN are running a holiday special that gives you 36 months coverage for only $3.49 a month. That works out at eight months free!
Ask For A Trial Offer
NordVPN offer a three day free trial. Unfortunately they don't publicize it on their site, but it is there. You'll need to contact NordVPN support to get your trial but it's worth it to see the quality of the service for yourself, risk free.
Overall, NordVPN is a good, solid VPN service. The multi device connectivity and unlimited P2P data set it above other VPNs, and with such good offers on their 12 month deals, NordVPN is well worth a look.
#4. ExpressVPN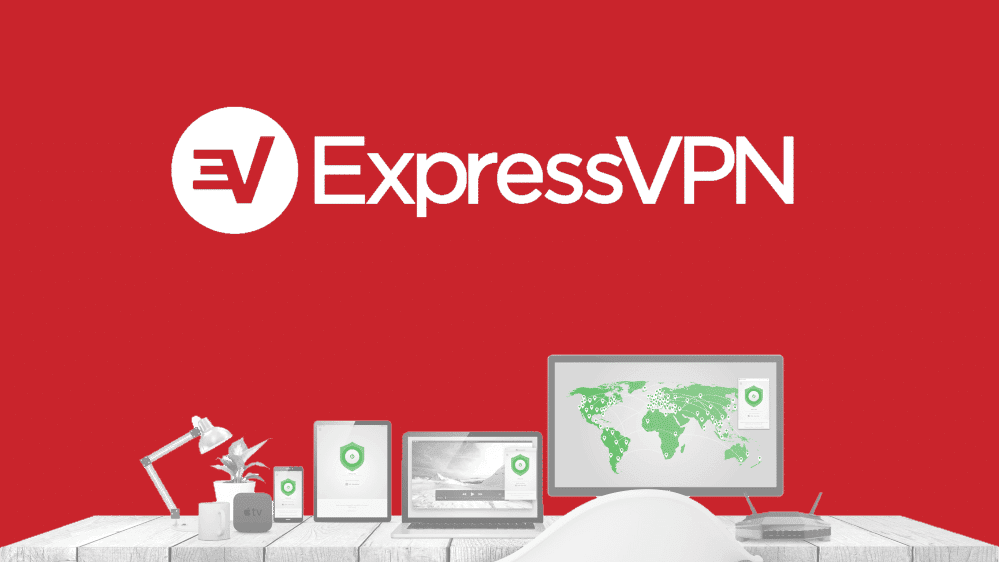 More and more people are turning to VPN (virtual private network) providers to stay safe online these days. As the internet becomes even more ubiquitous, it seems like the dangers that come with it are increasing too.
A good VPN provider gives you your very own private internet connection which is highly secure. With a VPN, you can connect to the internet anywhere using your favorite device.
That means you can rest easy knowing that you can browse, shop, watch media, be social and more without any danger from hackers, spies or other nasties.
Of course not all VPNs are created equal. That's why we're looking at some of the best VPN service providers of 2019 to help you decide who to purchase your VPN service from.
In this post we're looking at ExpressVPN, which is a popular VPN. Why is it one of the popular choices? Let's take a look and find out.
Safer Internet With No Interruptions
One of the downsides of VPN providers is that some of them definitely throttle your connection. Staying safe online is vital – but you don't want to browse at a snail's pace in order to do it!
Thankfully that's not an issue with ExpressVPN. Their service is designed to run seamlessly in the background and offer lightning fast connections.
Even if you're streaming media, ExpressVPN will handle it seamlessly and quickly. You won't even know its running.
Add in ExpressVPN's unlimited bandwidth and speed and it's easy to see why it's one of our top VPN picks for 2016
Stay Secure Wherever You Are
When you buy a VPN service, you need to know that it has you fully covered. ExpressVPN offers some of the best in class security and encryption. Whenever you get online, your data is safe thanks to ExpressVPN's world class security.
Your data is never logged, so everything you do stays private.
ExpressVPN keeps you extra secure thanks to its Network Lock kill switch. In the rare event that your VPN connection is lost, Network Lock blocks your data from being sent, or seen, keeping you safe.
ExpressVPN don't rest on their laurels, either. The team is always working to optimize security and keep you safe.
The Content You Want When You Want It
Using a VPN isn't just about security – it's about convenience, too. You know how frustrating it is when the content you want isn't available in your location?
With ExpressVPN those error messages are a thing of the past. ExpressVPN unlocks the internet, giving you access to any content, anywhere, any time.
Getting through geographical locks is one of the biggest benefits of using a VPN. With geographical unblocking you are free to browse and consume content however and wherever you like.
We also love ExpressVPN's P2P support. Not all VPN providers support P2P sharing, but ExpressVPN does. That means that if you want to share or download media you can do so safely.
Browse The Internet Your Way
Most people use more than one device to get online. Some VPN providers limit access to one device, or charge extra for additional devices.
ExpressVPN however gives you three simultaneous connections. They support a wide range of operating systems including Windows, Mac, Linux, Android, IOS and more so however you prefer to get online, ExpressVPN has got your back..
Security That Doesn't Break The Bank
Finding a well priced VPN service can be a challenge. At just $8.32 a month, we think ExpressVPN is a pretty good deal.
You might find a handful of cheaper options, but ExpressVPN's high-level security, excellent customer service, usability and versatility make it more than worth the price.
do you know? you can save extra 49% using expressvpn coupon code
If you want to stay safe online, we highly recommend ExpressVPN. The service is well priced, very easy to use, and packed full of features that make browsing the internet safer and easier than ever.
That's why we recommend Express VPN as one of the best VPN service providers of 2021.
#5.PureVPN

PureVPN has been providing world-class VPN connections since 2007. With AES-256-bit ultra secure VPN servers; security is the top priority here. You get completely safe from online security breaches and system hacks.
You also get faster browsing and surfing speeds, which make Internet a much better experience. You can stream your favorite movie and TV shows without having to wait and get irritated over buffering times.
You get best and fastest streaming speeds across devices at any time.
With robust secure frameworks, you can conduct highly secure transactions from around anywhere on the globe.
You can conduct bank transactions even at public Wi-Fi zones as the encryption keeps your personal and financial information protected.
The support is also great, as they have dedicated managers that can also all the problems from individual to enterprise level.
PureVPN has over 1 million satisfied customers and that certainly says a lot about its services.
When choosing VPN services, it is very important to asses variables like quality of software, extent of protection and customer support. Luckily, PureVPN lands good on all fronts.
#6. Overplay
Another big player in the VPN market, Overplay provides top-notch VPN services and masks your IP address with another so that companies and individuals do not have access to your private information.
They have a 2-day money back guarantee and affordable pricing. You get unlimited access to the most restricted spaces on the World Wide Web. You can choose between the SmartDNS Package and the SmartDNS + VPN packages

With their SmartDNS technology, you can browse the Internet at high speeds and remove any restrictions caused by your Internet Service Provider. The packages can also be used on mobile and tablet devices.
You have a two-day free trial where you get access to all the features of overplay and decide if you want to use it further.
The amount will obviously be billed first and later refunded upon cancellation.
With a comprehensive package of services Overplay is an excellent offering. If you like discretion and unrestricted access then this one is a good choice.
#7.HideMyAss
When it comes to protecting your identity on the Internet, HideMyAss, literally takes it seriously!
HideMyAss has 931 VPN servers in 352 locations and in 221 countries. That is BIG! They are one of the biggest providers of VPN services across the globe.
You get protocols like PPTP, L2TP, OpenVPN-TCP and OpenVPN-UDP. Connecting to a VPN server through an OpenVPN protocol can be more secure than others, but a PPTP based connection is generally faster. You got to choose whatever that suits your requirements.
A very interesting feature that it offers is the Secure IP Bind Feature, which allows you to protect your privacy even when you get accidentally disconnected from the VPN service. Through another secure encrypted network, you can still access certain applications.
As far as customer support is concerned you can get assistance through live chat or via email. They also have a very detailed support page, which gives the answers to many simple and complex questions.

To conclude, HideMyAss in undoubtedly one of the best in the business. If you go for it then expected disappointment should be near to zero.
#8.VyprVPN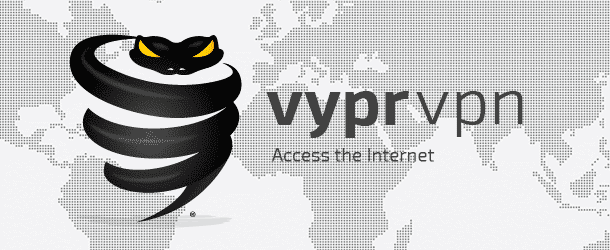 Going with veteran brands is always a safe choice. You have the already built-up reputation, the guarantee of great service and reliability.
VyprVPN has been around since 1994 as a part of the Golden Frog Internet Freedom Consortium.
They have a good speed offering and large privately owned network dedicated to them. They have over 700 servers in 6 continents and provide 200000 IP addresses.
VyprVPN owns and operated all of their systems both on the hardware and software front. With the pro and premium packages you get 256 Bit protocols on L2TP/IPsec, OpenVPN and Chameleon.

You get security features through VyprDNS, which stops DNS leaks and attacks. They also have the NAT Firewall on the server side protecting your from unwanted inbound traffic.
I have to say that they have one of the best Customer Support Services. You can contact them 24*7*365 through live chat and email. The support staff is knowledgeable, supportive and efficient.
With the service you also get free cloud storage from DumpTruck. It is a simpler version of DropBox.

You also get a three-day free trial. During this 3-day period you can get a full refund on cancellation of account.
#9.AirVPN
AirVPN lets you transparently access servers on the World Wide Web. It is updated every 60 seconds. It provides some trademark features like separate entry and exit IP addresses on every VPN server to stop correlation attacks.

AirVPN is a small player considered to the bigger giants mentioned in this list but it offers some stellar features. It has a complete no compromise on security policy which means no PPTP, no misleading customers, no advertisements and sharing of personal data.
They have a special feature to ensure perfect forward secrecy. With the Diffie-Hellman key exchange or DHE. The keying is performed every 60 seconds and the value can be lowered unilaterally by a client.

There is no maximum speed limit and it depends only on the server load at that point of time. The service uses OpenVPN to establish secure connections.
The pricing is also relatively cheap for AirVPN. If you want to try out some cheap but robust VPN services then it is a good option.
#10.Cyberghost
As the name suggests, Cyberghost VPN offers IP masking and top-notch security to your Internet experience. It offers privacy and security shields and IPV6 Leak protection thereby shielding you from acts like data espionage, which can happen in unprotected IPV6 connections.
The Cyberghost infrastructure provides secure DN-Server to circumvent censorship and to prevent data phishing by faked websites.
It also provides server hosted firewalls like the NAT firewall to protect against hackers and similar threats. It does this by creating code that blocks incoming connection attempts.
It shares an anonymous IP address with dozens of Internet users that use Cyberghost. This way, it provides an additional layer of anonymity for each user. I think that is great!
There is also an auto Internet kill switch. With this all the open Internet connections are blocked from exposing personal data. In case of any unpredictable disruption, the connection will automatically be blocked.

Cyberghost supports major protocols like native OpenVPN, IPSec, L2TP and PPTP. This allows it to be used with individually configured direct-to-system connections with countless, platforms and devices.

I think that Cyberghost is a great choice for individual users and can be easily used to surf the web anonymously. What do you think?
#11.StrongVPN
The history of StrongVPN is fascinating. They first started out as PC sellers in 1994 around South Lake Tahoe. Soon, they started offering dial up Internet services for the local area. Offering dedicated servers and collocation services followed it.
Strong VPN provides some classic features like:
Developer / Engineer quality tech support 24x7x365, everyone that answers your support request is highly trained and skilled.
Strongvpn.com / Reliablehosting.com Core Team has been together since 1995 and provide excellent customer service.
They manage over 140 Servers in San Francisco and 300 around the world and work efficiently and quickly through any situation.
They are a 60+ Person Company, working in multiple locations around the world. Our team comprises of Linux, Mac and Windows Experts.
Their specialty is high quality fiber network bandwidth. We also emphasize quality communications with our customers, and knowing what they want before they ask.
Faster speed is a certain guarantee courtesy of the InterNap's FCP device that analyses all the routes and selects the fastest one available.
The smart route analysis provided by the FCP device automatically and instantly avoids the possible network trouble spots.
They have two data center locations to consider. Their main location is San Francisco, but they are also present at Internap in New York. Details are below.
With such a broad history in IT, one can only expect the highest quality of services from StrongVPN.
As for me, I saved it for the last cause I have personal experience with it. I used it in my early days as an Internet Marketer and with its pricing, it was the best VPN service available.
With a 5-day money back guarantee, you have ample time to decide for yourself. I think the offering is great. What about you?
Conclusion:
Privacy and anonymity are your only two weapons on the Internet. With increasing threats to cyber security and personal privacy online, one must consider using VPN services to stay away from threats of hacking, security invasion, data espionage, online phishing and a lot more.
The top five services I listed like HideMyAss and Private Internet Access are the top players in the VPN market but that doesn't mean that others are in any way less competent.
As far as making a choice is concerned, I think that's a completely personal decision. You have to see whether the features and pricing fall into your budget and then select the appropriate provider.
I hope you gained from this post about the top VPN software in 2021. Stay protected and surf the Internet all you like.
Do mention your doubts, opinions and questions in the comments section. I will try my best to answer them.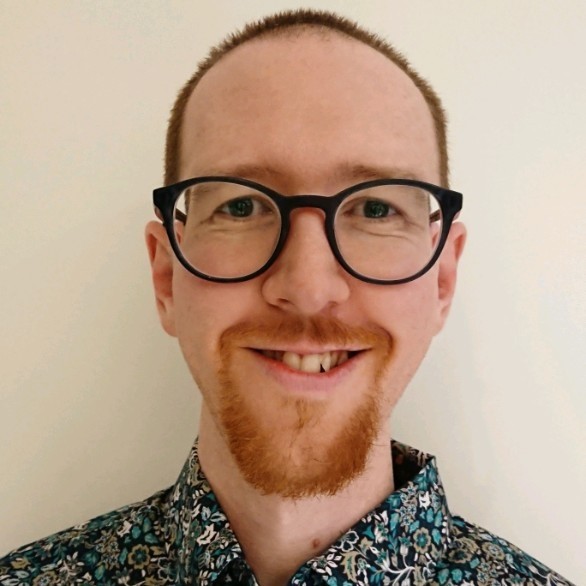 Tristan is a cybersecurity expert with over 10 years of experience in the industry. He specializes in virtual private networks (VPNs) and has helped numerous organizations and individuals secure their online activities through the use of VPN technology.