Affiliate Disclosure: Some links here may earn us a commission at no extra cost to you. We only endorse products we trust. We don't receive payment for positive reviews
Navigating the maze of VPN discounts can be a real headache. Everywhere you turn, there are coupon sites promising sky-high discounts on NordVPN renewals, only to lead you down a path of misinformation and disappointment.
It's frustrating to feel like you're constantly missing out on the best deals, especially when security is on the line. But don't lose hope just yet. After months of meticulous testing and research, I've cracked the code. The reality is, while many claim otherwise, there's No NordVPN Renewal Discount. so, what is best NordVPNdeal currently out there?
The Back to School sale: a generous 68% off NordVPN plus 3 extra months to keep you secure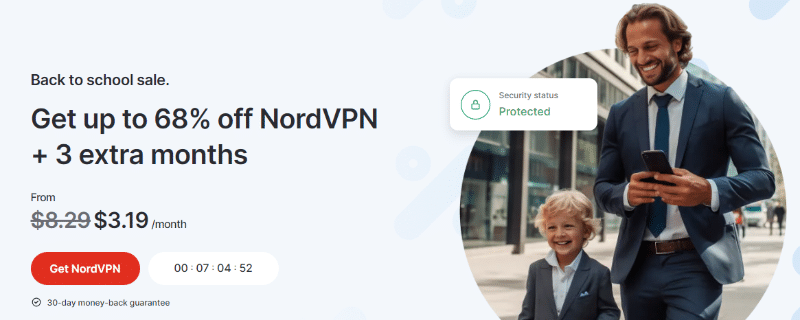 Quick Steps for NordVPN Renewal Discount:
Cancel your current NordVPN subscription before it renews.
Opt for the 2-year plan to avail the 68% discount.
Use a different email address to create a new account.
Choose your preferred payment method and complete the payment.
Enjoy the benefits of NordVPN at a significantly discounted rate!
Steps to Get the NordVPN Renewal Discount in 2023
Navigating the intricate world of VPN discounts can be a bit of a maze, especially when trying to secure savings for a renewed subscription. The good news? With the right know-how, you can benefit from considerable NordVPN renewal discounts even in 2023.
Let's dive deep into the steps to unlock these discounts:
Cancel Your Existing NordVPN Subscription
Before you aim for the discount, you must first ensure that your current NordVPN subscription is canceled before its expiration date. Here's how you can do it:
Login to your NordVPN Account: Use your current credentials to access your account on the NordVPN website.
Navigate to the Billing Section: Once you're logged in, head over to "Billings" > "Subscriptions."
Select Manage: In this section, you'll find an option labeled "Manage." Click on it.
Cancel Autorenewal: This step is crucial. Click on the "Cancel Autorenewal" option. Remember, this won't interrupt your current VPN service; it only stops it from auto-renewing.
Confirmation: A confirmation email will be sent to your registered email address. Follow any instructions given to confirm the cancellation.
Create a Fresh Account for a New Subscription
The magic trick to the renewal discount is essentially acting as a new customer. Here's how:
Access NordVPN through Special 68% off NordVPN Discount Links
Click on "Get NordVPN": This is usually a prominent button on the homepage.
Choose Your Preferred Subscription Plan: While NordVPN provides various plans, the 2-year plan often gives the best discount. It's pocket-friendly in the long run.
Register with a New Email: This is essential. Your new account needs to be distinct from the previous one, so use a different email address.
Select Your Payment Method: NordVPN offers multiple payment options, including credit cards like Mastercard and Visa, and even cryptocurrencies like Bitcoin. Choose the one most convenient for you.
Bonus Tip: Keep an eye on special occasions or sale periods like Black Friday or Cyber Monday. NordVPN, like many other online businesses, often rolls out tempting offers during these times. With a keen eye and a bit of patience, you might find yourself snagging an even better deal!
How Much Can You Save on NordVPN Renewal?
When it comes to online security, there's no denying the efficiency and reliability of NordVPN. Not only does it ensure your online anonymity and protection, but it also offers a slew of advanced features that many competitors lack. Yet, one of the common questions users often have is, how much can one save when renewing their NordVPN subscription?
Let's dive deep into the NordVPN renewal plans and the savings that come with them.
2-Year Renewal Plan: A Package of Massive Savings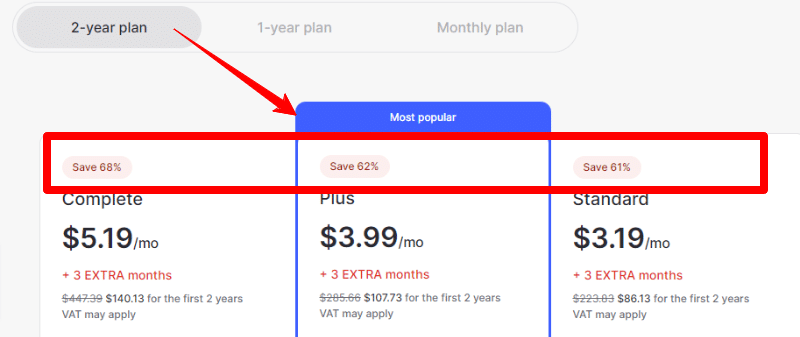 The 2-year renewal plan is the most popular among NordVPN's offerings, and it's clear why. It offers significant savings, especially when you look at the Standard, Plus, and Complete plans:
Standard Plan: At only $3.19/mo with 3 extra months thrown in, the total for the first two years comes to $86.13. This is a dramatic decrease from the regular $223.83, which translates to 61% in savings.
Plus Plan: Priced at $3.99/mo (plus 3 EXTRA months), you'll be spending just $107.73 for the first 2 years instead of the usual $285.66. That's a solid 62% off.
Complete Plan: This package gives you the biggest bang for your buck, with a monthly rate of $5.19 and a 2-year cost of only $140.13, down from $447.39. The saving? A whopping 68%!
1-Year Renewal Plan: Pocket-friendly with Optimal Features
For those not looking for a longer commitment, the 1-year plan still offers substantial savings: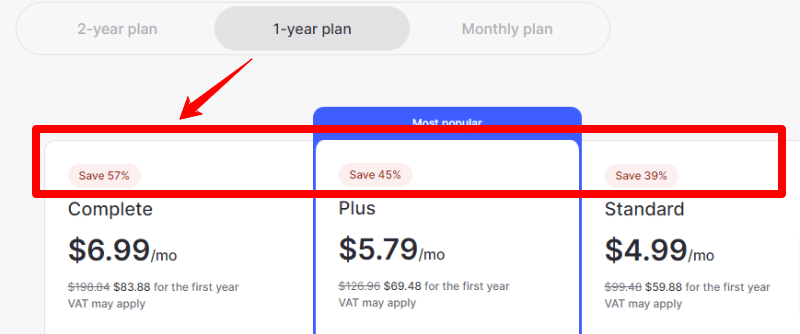 Standard Plan: At $4.99/mo, the first-year price is $59.88, down from $99.48. This results in 39% in savings.
Plus Plan: With a monthly fee of $5.79, you're looking at a total of $69.48 for the first year, a 45% reduction from the original $126.96.
Complete Plan: The premium offering is priced at $6.99/mo, costing $83.88 for the first year. This is 57% less than the typical $198.84.
Monthly Renewal Plan: Flexibility without Long-term Commitment

If you're someone who values flexibility and doesn't want to commit long-term, NordVPN's monthly plan is tailored for you:
Standard Plan: Priced at $12.99/mo.
Plus Plan: Comes in at $13.79/mo.
Complete Plan: The premium monthly offering is priced at $14.99/mo.
It's essential to note that while the monthly plan doesn't offer the same percentage of savings as the long-term plans, it provides users the flexibility to adapt and change their VPN services as per their requirements.
Why Doesn't NordVPN Offer a Direct Renewal Discount?
NordVPN, like many other top-tier VPN services, prides itself on delivering exceptional value and unparalleled service to its users. Its pricing strategy and promotional efforts are a testament to that commitment. But you might wonder, why isn't there a straightforward renewal discount for existing users? Let's dive into the reasons:
Attracting New Customers: It's a fundamental tenet of business to consistently bring in new customers. Offering significant discounts for first-time subscribers is a common strategy in the industry. These attractive deals can widen NordVPN's user base, allowing more people to experience its top-notch service.
Maintaining Quality: NordVPN offers a myriad of features – from military-grade encryption to a vast server network spanning the globe. To maintain and further develop this infrastructure, funds are necessary. While offering discounts for new subscribers attracts more users, charging a standard rate for renewals ensures they can continue to invest in quality and innovation.
Value Proposition: It's important to remember that even without a direct renewal discount, NordVPN provides immense value. The security, speed, and vast array of features you get in return for the price are well worth it. Essentially, the service's inherent value is its own kind of discount.
Workaround Exists: As we've seen, even though there isn't a direct renewal discount, savvy users can find workarounds, like creating a new account and subscribing as a new user to access those introductory offers.
Customer Loyalty Programs: Some might argue that companies should reward loyalty, and they do — just in different ways. NordVPN often introduces exclusive features, updates, and occasionally special offers that are available to all users, new and old. These benefits can sometimes outweigh the perceived advantage of a renewal discount.
Market Competitiveness: The VPN market is highly competitive. While NordVPN is among the leaders, it needs to balance its discounts and offers in such a way that it remains both competitive and sustainable as a business. Offering deep discounts for every renewal could affect the company's bottom line and, subsequently, the quality of the service.
Is There Any Promo Code for Extra Discounts?
From time to time, NordVPN releases promo code "pewdie" that can further reduce the subscription costs. While it might be challenging to find the latest nordvpn renewal promo code, subscribing to NordVPN's newsletter or keeping an eye out during major sale events like Black Friday can be rewarding.
Are There Other VPN Services Like NordVPN with Better Discounts?
NordVPN has solidified its reputation as a robust and reliable VPN service. Still, with the rise of various VPN providers, there are several contenders in the market that not only match the service quality of NordVPN but also offer substantial discounts. For those keen on maximizing their dollar without compromising online safety and performance, this deeper dive into five competitive VPN services might be enlightening.
ExpressVPN
ExpressVPN has consistently been a frontrunner in the VPN industry. Besides its high-speed servers spread across the globe, it boasts military-grade encryption, ensuring users are safeguarded against any online threats. Given the premium features and the current 48% discount, it's a bargain for those in search of a top-tier VPN experience.
Private Internet Access (PIA)
PIA stands out with its open-source software and commitment to transparency. Offering advanced customization, users can adjust their encryption levels and connection types. With over 20,000 servers in its network and a massive 83% discount, it's a solid choice for those wanting control and value.
Surfshark
Despite being relatively newer to the scene, Surfshark has quickly climbed the ranks. One of its standout features is its ability to connect to an unlimited number of devices simultaneously. Add to that its Whitelister, CleanWeb, and MultiHop features, and you've got a formidable VPN that offers excellent value, especially with the current 80% discount.
Cyberghost
Cyberghost offers a user-friendly experience, with dedicated profiles tailored for various online activities like streaming, torrenting, and browsing. The extended 45-day money-back guarantee is an added bonus, allowing users more time to test out the platform. Considering its vast server network and the generous 81% discount, it's a worthy contender.
Windscribe
Windscribe sets itself apart with its customizable plans and built-in R.O.B.E.R.T. domain and IP blocking tool. Users can build their own plans, choosing which servers they want to access. While its discount of 36% might not be as steep as others, the quality and unique features make it a VPN worth considering.
It's always recommended to evaluate your personal needs when choosing a VPN – be it for streaming, security, or bypassing geo-restrictions. With the right choice, you can enjoy seamless online experiences while ensuring your digital safety.
Conclusion
it's evident that the realm of NordVPN renewal discounts is riddled with misleading claims and misinformation. Numerous coupon websites purport to offer unbeatable deals, but the reality is that many of these are simply not genuine. The most significant and verified discount available, according to my extensive research, is the "Back to School" sale.
This promotion provides an impressive up to 68% off NordVPN, coupled with an additional three months of service.
For users looking to maximize savings while ensuring they benefit from NordVPN's top-tier features, this is undeniably the best deal on offer. Always approach renewal discounts with a discerning eye and prioritize offers backed by solid research.
FAQs About NordVPN Renewal Discount
Does NordVPN offer a renewal discount for existing subscribers?
NordVPN doesn't typically offer a renewal discount. However, users can save money by creating a new account and subscribing as a fresh user, essentially benefiting from initial subscription offers.
How can I bypass the lack of a NordVPN renewal discount and still save?
To potentially save on a NordVPN renewal, you can cancel your existing subscription before its renewal date and create a new account with a different email address. By resubscribing as a "new user," you can take advantage of the current promotional offers.
How much can I save using the NordVPN "new account" workaround?
By creating a new account and subscribing as a first-time user, you might save up to 68% on your NordVPN subscription, depending on the plan chosen. For example, with the two-year plan, savings can range between 39% to 68%.
Are there different subscription packages available with NordVPN?
Yes, NordVPN provides three distinct subscription packages: "Standard," "Plus," and "Complete." Each package has its set of features, and the potential savings may differ based on the chosen package.
If I cancel my existing NordVPN subscription, will I be able to retain my current settings and preferences when I create a new account?
No, when you create a new NordVPN account, you'll start afresh, meaning you might need to reconfigure any settings or preferences you had on your previous account.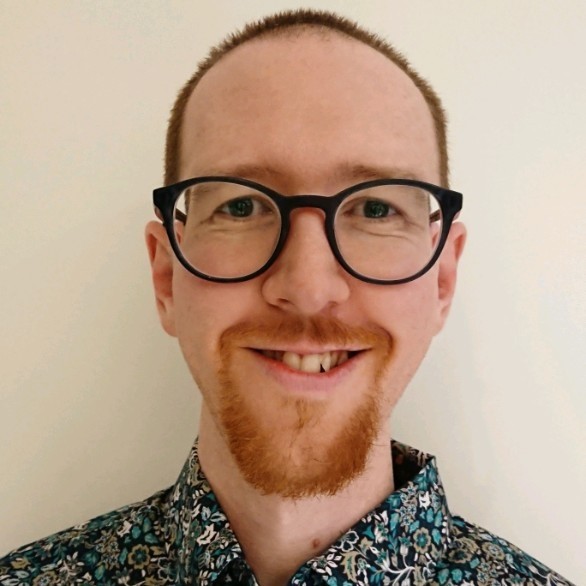 Tristan is a cybersecurity expert with over 10 years of experience in the industry. He specializes in virtual private networks (VPNs) and has helped numerous organizations and individuals secure their online activities through the use of VPN technology.

NordVPN Renewal Discount Coupon September,2023: What You Need to Know