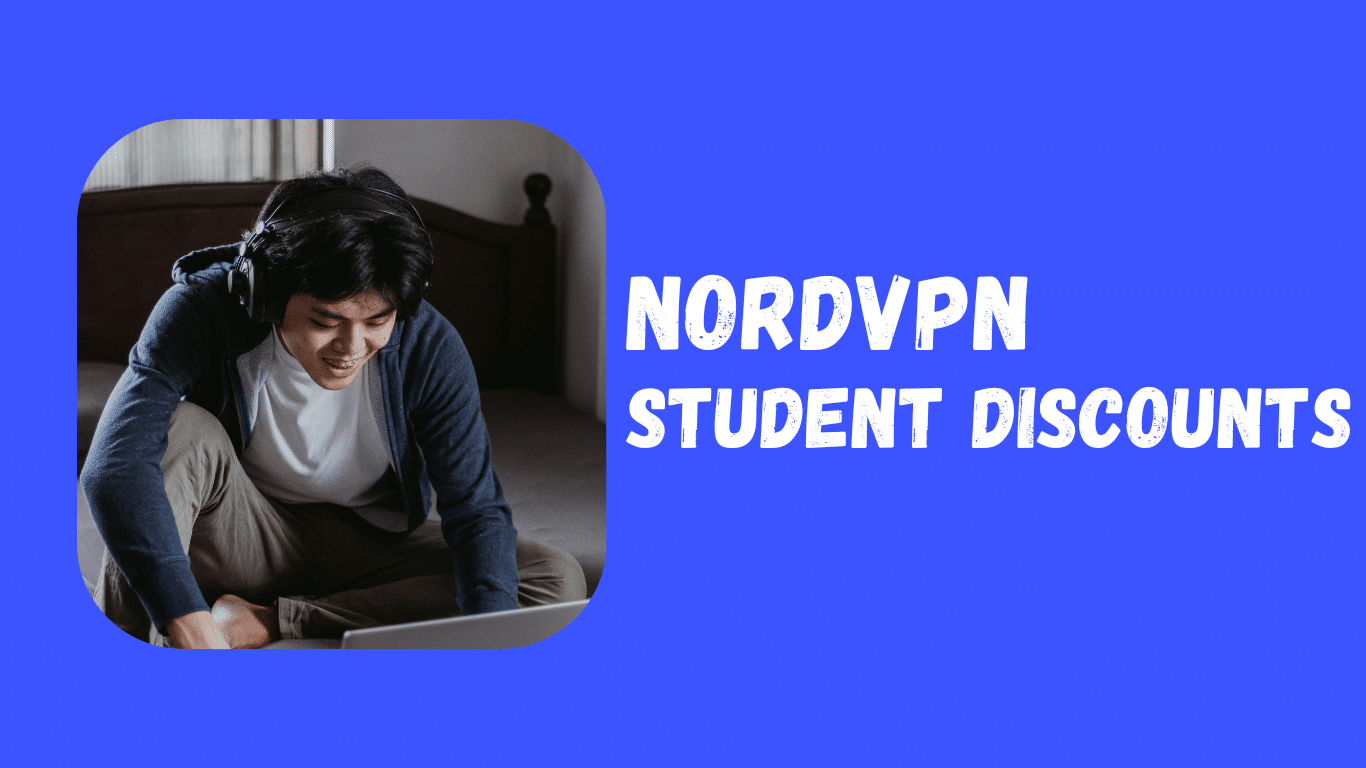 Affiliate Disclosure: Some links here may earn us a commission at no extra cost to you. We only endorse products we trust. We don't receive payment for positive reviews
[wpcd_coupon id=10448]
[wpcd_coupon id=10447]
[wpcd_coupon id=10449]
[ez-toc]
In the current digital age, where cyber threats lurk around every corner, having a reliable VPN is not a luxury; it's a necessity. NordVPN, a leading name in the cybersecurity industry, ticks all the boxes when it comes to delivering robust online security and privacy. But as a student, an apprentice, or a young adult, you might find yourself strapped for cash, wondering if you can afford a top-tier VPN. Well, we have good news for you!
NordVPN offers generous discounts for students and young adults, making their high-quality service affordable without compromising your budget.
Join us as we dive deep into the world of NordVPN's student and youth discounts, helping you secure your digital life without breaking the bank.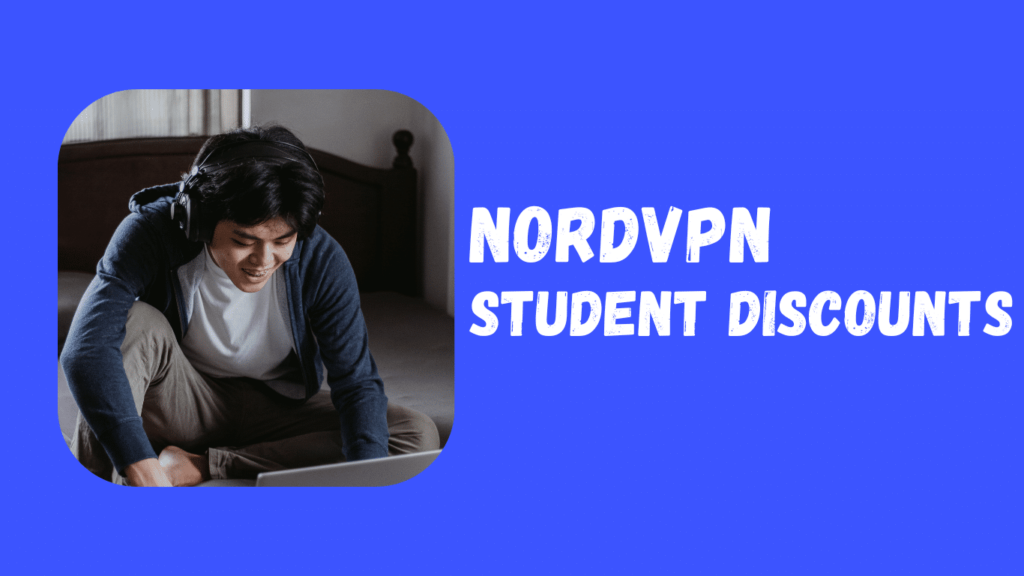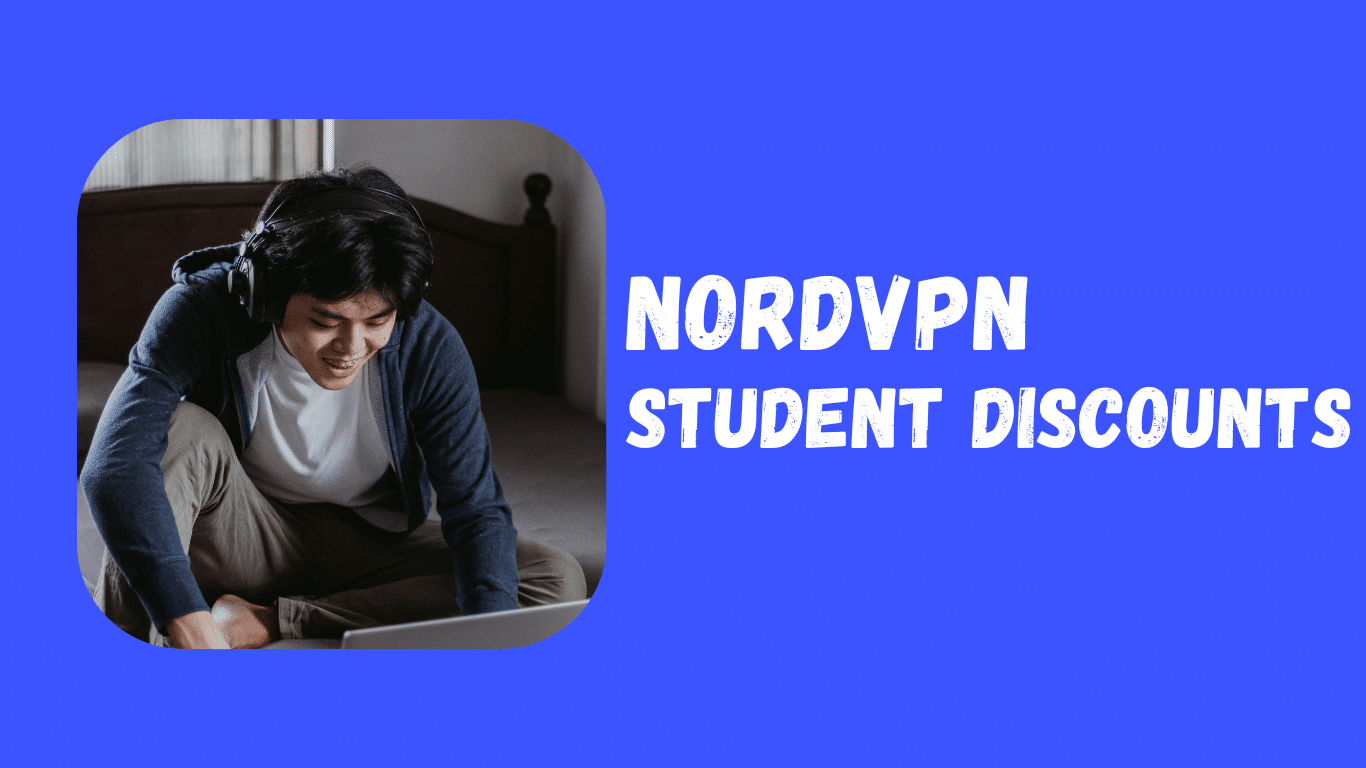 NordVPN's Student Special Offers: A Detailed Breakdown
Here's the juicy part. Discounts! We all love a good bargain, don't we? Well, when it comes to offering tantalizing discounts to its young users, NordVPN doesn't hold back. In fact, they have partnered up with two platforms – Student Beans and Youth Discount® – to ensure that every student, apprentice, and young adult can avail themselves of top-notch cybersecurity without burning a hole in their pockets. Let's get to the nitty-gritty, shall we?
Through Student Beans:
Student Beans is an exclusive hub that provides students with a plethora of discounts on various brands. NordVPN is one of them. Here, you'll find two enticing deals waiting to be grabbed.
1. The 2-Year Plan:
With the world becoming increasingly digital, the need for secure, online protection is a long-term requirement. And guess what? NordVPN understands that! They offer a fantastic 64% discount on a two-year plan via Student Beans.
But, how do you get this, you ask? Simple. Register with Student Beans using your university email. Once your student status is verified, you will gain access to an exclusive code that you can use to avail of the 64% discount.
At the time of checkout on the NordVPN site, simply enter this code, and voila! You get a secure two-year subscription at only $2.97 per month. That's a whole lot of savings!
2. The 1-Year Plan:
Are you someone who likes to take things year by year? Don't worry. NordVPN has got something for you too. Their 1-year plan comes with a flat 45% off.
Unlocking this deal is as easy as pie. Head over to Student Beans, register, and verify your student status. Once that's done, get your hands on the NordVPN discount code and apply it at checkout on the NordVPN website.
Enjoy a year's worth of secure, high-speed, and unrestricted internet access at just $4.49 per month. It's cybersecurity made affordable!
Through Youth Discount®:
Are you aged 18-26 but not currently studying? Or perhaps, you're an apprentice learning the ropes of a trade? No worries, NordVPN hasn't forgotten about you. They have collaborated with Youth Discount® to provide a stellar offer that you can't refuse.
Up to 69% Discount and 3-Months Free:
With Youth Discount®, you can get up to a mind-blowing 69% off on NordVPN subscriptions. What's more, you also get three months of free NordVPN services! You might be thinking this is too good to be true, but it's not.
To avail of this, all you need to do is register with Youth Discount® and verify your age or apprentice status. Once verified, you will receive a voucher code. Use this voucher code at the NordVPN checkout to enjoy up to 69% off.
If you just want NordVPN, it's yours for two whole years at £61.74GBP. If you're someone who wants the full cybersecurity package, you can opt for the bundle that includes NordVPN, NordPass, and NordLocker. This comprehensive bundle will cost you only £112.23GBP for two years. Now, that's a steal!
Extra Discount Details:
Now that we've detailed the discounts, let's talk about some additional benefits. Once you have NordVPN, you unlock a myriad of features. It's not just about staying anonymous online or being secure from potential threats.
NordVPN also gives you access to content that might be restricted in your region. So, you can stream that latest TV series or access the research material that was out of your reach, all thanks to NordVPN's ability to bypass geographical restrictions.
Moreover, NordVPN ensures high-speed connectivity. So, you can bid farewell to buffering screens while watching your favourite videos online.
How to Register for Student Beans and Youth Discount®
Not familiar with Student Beans or Youth Discount®? Worry not! We're here to guide you through the quick and straightforward registration processes for both of these platforms, ensuring you can start snagging those NordVPN discounts as soon as possible.
Student Beans Registration:
Student Beans is a unique platform created to provide students with an array of exclusive discounts and deals. So, how do you sign up? It's as easy as 1-2-3:
Step 1: Head over to the Student Beans website. Look for the 'Join Now' or 'Log in' button, usually at the top right corner of the page. Click on it.
Step 2: You'll be directed to a page that asks for your details. Fill in the required information like your name, university email address, and year of graduation. Make sure the email you use is your university email, as this is the key to verifying your student status.
Step 3: Once you've filled in the details, click on the 'Join Now' button. You'll receive a verification email on your university account. Click on the verification link to confirm your email, and voila! You're all set up.
Now you can browse through numerous discounts offered by different brands, including the exciting NordVPN deals. Just search for NordVPN in the search bar, grab the discount code, and apply it during checkout on the NordVPN website. Enjoy!
Youth Discount® Registration:
If you're aged between 18-26, or an apprentice, you're in for a treat with Youth Discount®. Follow these simple steps to register:
Step 1: Visit the Youth Discount® website. Click on the 'Get Code' button usually visible on the homepage.
Step 2: The site will ask you to log in or create a new account. If you're a new user, click on the 'Sign up' button.
Step 3: You'll then be asked to fill in some details such as your name, date of birth, and email. The date of birth is particularly important to confirm that you are indeed between 18-26 years old.
Step 4: Once you've provided the necessary information, click on 'Create Account'. An email will be sent to you for verification. Click on the verification link in the email, and there you go. You're all set!
You can now explore the various discounts offered on Youth Discount®. Just search for NordVPN, get your unique discount code, and don't forget to apply it at the NordVPN checkout. A world of secure internet browsing awaits!
Why NordVPN?
With the digital revolution, we, especially the young scholars among us, find ourselves marooned in an endless ocean of ones and zeros. Online classes, digital assignments, research, streaming, social media – you name it, the internet has got it. However, the digital playground is not without its pitfalls.
Here's where NordVPN enters the picture, offering state-of-the-art encryption, keeping your sensitive data safe and sound from cyber threats. Whether it's an important academic project, personal files, or simply your precious chats, NordVPN ensures they remain yours and yours alone.
Not just that, with NordVPN, geographical boundaries blur. Wanted to watch a documentary or a series not available in your region? No worries. NordVPN unblocks geo-restricted content, granting you unlimited access to knowledge and entertainment alike.
Last but not least, it's the 'S' word every student loves to hear – Savings! NordVPN has some fantastic student-friendly discounts that make cybersecurity affordable.
Conclusion
NordVPN's student and youth discounts are a golden opportunity to gain access to world-class cybersecurity at a fraction of the cost. With the comprehensive details we've outlined, you are now equipped to navigate the world of Student Beans and Youth Discount®, claim the discounts you deserve, and begin your journey towards a safer, more secure digital experience.
The Internet is an amazing resource, but it's essential to safeguard yourself from potential threats. With NordVPN's discounted offers, robust security doesn't have to burn a hole in your pocket. So, register today, redeem your discount, and dive into the world of unrestricted, secure, and private internet access with NordVPN!
NordVPN Student Discount FAQs
You might have a few questions about these student discounts. Don't worry; we've got the answers right here!
Who can use the NordVPN student discount?
Absolutely any student can! All you need is a valid university email. Whether you're studying full-time, part-time, or through distance learning, you're eligible.
How to verify my student status if I can't do it online?
No need to stress out! Simply contact the company offering the discount directly. They will ask for other forms of verification like a government-issued ID, transcript, or acceptance letter.
Can the student discount be combined with other promotions?
The policy differs with every company. But generally, you can combine your student discount with ongoing sales and free shipping offers, but not with other promo codes.
How Long Does the Student Discount Last?
The duration of the student discount corresponds to the NordVPN plan you choose to subscribe to with the discount. If you opt for the 2-year plan through Student Beans, you enjoy a discounted rate for the entire two years. Similarly, if you choose the 1-year plan, your discount will last for that entire year.
The important thing to note is that these discounts are typically applied to your first billing cycle, whether that's one year or two years. After your initial discounted period, your NordVPN subscription would renew at the regular rate unless NordVPN offers a renewal discount or if there's another ongoing promotion that you can apply.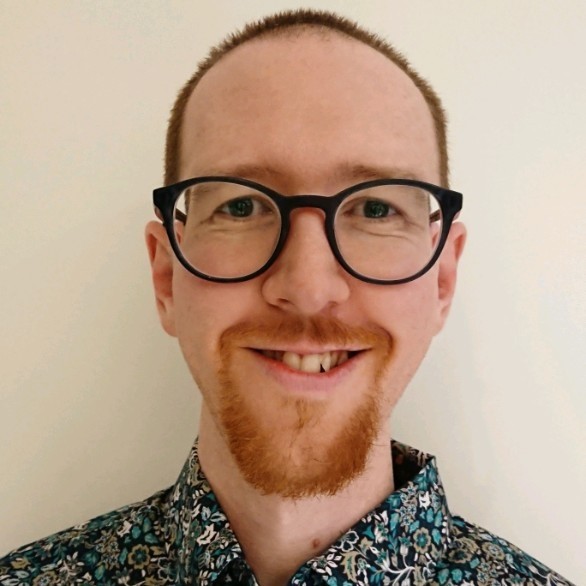 Tristan is a cybersecurity expert with over 10 years of experience in the industry. He specializes in virtual private networks (VPNs) and has helped numerous organizations and individuals secure their online activities through the use of VPN technology.