IPBurger is a leading provider of secure and reliable residential proxies, VPNs, and other services that give users access to the web with complete privacy. With their fast speeds, top-notch customer service, and impressive range of features, IPBurger has become one of the go-to options for those looking for extra security online.
Thousands of satisfied customers have given IPBurger rave reviews – from its easy setup to its 24/7 customer support team – making it one of the best choices out there when it comes to staying safe online.
Whether you're looking for residential proxies, a VPN, or both – IPBurger is sure to have something that fits your needs.
What is IPBurger?
IPBurger is not as well-known as many other providers. However, as is the case with any other supplier on the market, it makes several claims. However, are these promises kept? Should you use their proxies at all? How is their customer service team? Answers to these and a lot more questions will be included in this evaluation. For the time being, let's have a look at the overview of IPBurger.
IPBurger is a privacy-conscious business that offers a variety of services in the proxy and VPN niches. IPBurger has been in operation for almost 13 years.
Through the use of proxies from IPBurger, you may circumvent geographical limitations and expand your company while saving time and effort on other duties. It features one of the biggest proxy pools on the market and is one of the finest in terms of geographical targeting and support.
Additionally, it has a slew of features that you're sure to like. However, it does have certain negative elements that you should be aware of. Both negative and positive elements will be addressed.
Why Choose IPBurger?
New Dedicated IP Address
If you sell on Amazon or eBay, you cannot afford to miss out on IPBurger Fresh Dedicated IP. It gives you unique access to brand-new dedicated IP addresses and is ideal for Amazon, PayPal, and eBay accounts. As a result, you do not need to be concerned about your account being banned.
Proxies for Residential Use
With over 60+ Million Residential Proxies, IPBurger Residential Proxies connect you to every location in the globe. The proxies are configured to target the appropriate ISP, nation, state, or city. Additionally, it is highly recommended for account administration, eCommerce, social networking, market research, content production, and web scraping, among other applications. Simply provide your email address and IPBurger will take care of the rest.
Alternate location
You may modify your virtual location for any plan. Additionally, it safeguards you from incoming assaults. Assume you're in China and are unable to access certain services. Perhaps you're on vacation and want to make an appearance in your nation. The VPN changes your virtual location to either the United States of America or the United Kingdom, depending on your membership level. In this manner, you may quickly access all prohibited material and do business that you would not be able to accomplish otherwise.
Secure
There are many ways for your online behavior to be monitored. As a result, by using IPburger's VPN service, you may mitigate this danger. The entity that monitors activities must believe that the acts are being carried out by one of the IPBurger servers, not necessarily by you. Because, in a shared plan, it assists in concealing your IP address and just the server's IP address is publicly visible.
Additionally, with Dedicated and Fresh VPN services, you will not only get anonymity but will also establish a new consistent virtual identity. You will get a static public IP address with Dedicated and Fresh VPN subscriptions. Your public IP address stays the same regardless of where you are or what kind of Internet connection you are using after you connect to the VPN.
As a result, the danger of being banned or deactivated by the aforementioned services is reduced. In this manner, the IPBurger VPN service helps you avoid having your internet companies suspended.
IPBurger – Servers
The official website's list of accessible IPBurger servers is a little confusing since the business includes Canada, Brazil, Bahamas, and Argentina under each regional area (Asia Pacific, Africa, Middle East, Europe, and America). This leads us to think that the business presently has a server network of just six servers distributed across four countries, which is a very modest number of servers. Keep in mind that as of today, IPBurger has 2,014 cities, and 148 VPN servers spread out in 195+ different countries, which are all huge numbers.


Apart from that, IPBurger offers dedicated IP addresses, dubbed "Fresh IP addresses" on the company's official website. A dedicated IP address enables you to avoid blacklists, bypass CAPTCHA verification, conduct secure online transactions, and get secure access to your company servers, among other benefits. Dedicated IP addresses are presently available in the United States, the United Kingdom, Canada, Germany, Australia, and France but the business will consider other regions on an individual basis.
Finally, each server runs a private encrypted DNS, which speeds up your connection and adds a layer of protection.
IPBurger Use Cases
Now let me tell you some of the use cases for IPBurger. They are divided into 3 parts as follows –
Market research
IPBurger is a great tool for market research. With its dedicated IP address, users can access the web without having to worry about their IP address being shared with anyone else. It also provides protection against IP address leaks and comes with a Kill Switch that blocks internet access when the connection drops.
Additionally, it offers 75 million residential proxies, mobile proxies, and fresh proxies that are perfect for data scraping, eCommerce, and SEO. With IPBurger's advanced proxy management tool, users can easily access the web securely and anonymously to conduct market research without any worries.
Proxies for Scraping
Get Instant Access to 75+ Million Rotating Residential Proxies to avoid being blocked or hidden while attempting to contact your targets. This includes unlimited threads and connections and with this, you can integrate with your browser extensions or software.
Proxies For The Purpose Of Ad Verification
Utilize geo-targeted proxies with precision. Ads are tested, CPAs are optimized, and links are verified using the IP addresses of actual desktop and mobile devices. This includes city-level targeting, state, country, or ISP.
Affiliate Link Testing Proxies
Link testing on a local level made simple using geo-targeted Residential Proxies. For all the affiliate marketers, this one is important. Make use of it and earn.
Proxies for Travel Fares
Instant Access to 75+ Million Rotating Residential Proxies from any location in the globe. For all the travel junkies, this is a boon. You'll get a lot of options on travel fares and can save a huge amount of money.
Social Networks
Instagram Proxies of the Best Quality
Instant Access to More Than 75 Million Rotating Residential Proxies for Managing and Growing Your Instagram Accounts. Who doesn't use Instagram today? Marketing on social media platforms Instagram is a must.
Pinterest Proxies of the Best Quality
Manage and expand your Instagram presence. For everything with an image, Pinterest is the best option you have. Here you will get the best of the Pinterest proxies.
Rotating Residential Twitter Proxies
Proxies that are both fresh and residential for managing and creating your Twitter accounts. Have a Twitter account? This one can help you out.
Proxy for Reddit
Utilize Residential Proxies for Reddit to automate your Reddit marketing activities. Highly active on Reddit? This one can help you out.
The Best Facebook Proxies:
Residential Proxies are used to create, manage, and expand Facebook accounts. Who doesn't use Facebook in today's time? Make sure you use this one for marketing.
eCommerce
Proxies For eBay Sellers
Easily create and manage eBay accounts. This one proves to be perfect for Amazon, PayPal, and eBay accounts. They assure encrypted and secure connections.
Proxies For Amazon Vendors
Manage and expand your Amazon merchant accounts. Amazon is a huge platform and hence you need the best to work on it to grow. Use this to grow and maintain your business.
Residential Sneaker Proxies with the Fastest Response Times
Compatible with all popular sneaker bots, including Nike Shoe Bot, AIO Bots, Nike Slayer, Better Nike Bot (BNB), EasyCop Bot, Supreme Bot, and Another Nike Bot.
Get Shopify Proxies For Your Bots
Residential Proxies may help you increase your chances of success. Shopify is another growing platform. This can help you earn money quickly, all you have to do is put in your effort and work smart. Make use of these proxies and you are working smart.
Fresh Proxies For Etsy Sellers
Easily create and manage Etsy accounts. With this, you also get exclusive access to fresh and dedicated IPs. Make use of them,
Proxies for Craigslist
Residential Proxies enable you to unblock Craigslist, gather data, and circumvent location restrictions. This one is also for both laptop and mobile devices.
Tests on IPBurger
Testing IPBurger is critical to determining its trustworthiness. As a result, I evaluated the IPBurger proxy provider's data scraping, social platform, and speed test capabilities. Here are the results –
Speed test: 87/100
Social Platform: 82/100
Data Scraping: 81/100
What you see above is the aggregate data for what I tested on 3 sample fields. In general, these fields performed well, since the majority of them exceeded my goal mark of 80 %.
Speed Test
In terms of speed, IPBurger is unquestionably one of the fastest proxy servers available. Bear in mind that I am discussing IPBurger residential proxy speeds here, not datacenter proxies.
In any case, I tested the speed of five IPBurger Proxies. I utilized factors such as ping, upload, and download. Technically, the ideal IPBurger proxy with a lower ping time for downloading or uploading files with a greater bandwidth is an IPBurger proxy with a lower ping time. As a result, IPBurger 1 was the top performance.
On the other side, the IPBurger 5 was unsatisfactory because of its slowness in bandwidth required and ping time to upload or download. Additionally, it included many diversions such as captchas, blocks, timeouts, and errors.
Apart from that, I credit IPBurger's speed to its constantly changing residential proxies. Datacenter and residential proxies, on the other hand, are geo-targeted. That is, the closer you are to an IPBurger server or datacenter, the faster your connection will be.
Test on Social Websites
As with web scraping, I enjoyed the variations of social networking sites. Only YouTube and Twitch fell short of my goal. However, the others had extraordinary success, particularly with Facebook.
When determining the success rate of social media, I took into consideration the number of blocks, captchas, timeouts, and errors encountered when using IPBurger. Because I have sites such as Grabify that monitor IP addresses, I utilized them to determine if my IP addresses are anonymous.
Additionally, I attempted to create numerous accounts on social networking sites.I was successful in creating several social media profiles and my IP address was never tracked by monitoring sites on a specific social network.
Using that in mind, I began the test with Facebook. I was pleased with Facebook's performance since IPBurger integrated seamlessly with it. Facebook had a single 404 error, no blocked users, no timeouts, and no Captchas. Additionally, I created 4 Facebook profiles while using the IPBurger, and Facebook never identified them.
This also applied to Instagram, Twitter, and Reddit. They, too, had a seamless connection, but with a higher rate of mistakes and blockages, in comparison to Facebook. YouTube's performance was acceptable, however, it prevented me from creating several channels under the same name. Additionally, it slowed down video downloads.
In general, IPBurger encourages the use of social media proxies to ensure optimal performance. If you were additionally required to utilize the Fresh datacenter IPs, speed would be much improved while surfing social media.
Performance of Data Scraping
I began my testing with eCommerce sites that prohibit scraping bots. However, IPBurger was effective in scraping these sites, as it achieved my goal rating of 80 %.
This test was performed using IPBurger's residential proxies. I selected the Plus category plan. This package is well-suited for scraping due to its focus on cities, states, and ASNs. Additionally, it features a sixty million IP pool for increased web crawling versatility.
I began the experiment with Amazon and eBay, which have the largest client bases and the most stringent policies against site scraping. However, I was surprised to find that these sites generated the greatest results. eBay and Amazon performed similarly well, with just five mistakes, a few blockages, and a few Captchas.
Walmart performed similar to Amazon and eBay. However, it was completely flawless in evading Captchas, blockages, and mistakes. Unlike eBay and Amazon, Walmart enabled me to upload a large amount of data without encountering any restrictions.
Although Goal and Aliexpress fell short of the target score of 80 %, the results were remarkable given the low cost of IPBurger. Additionally, these sites had 404 (server not found) problems, timeouts, and more than 10 blocks.
In conclusion, IPBurger is one of the finest scrapping options available, especially given its cost. It is also ideal for scraping due to its huge pool of IPs and persistent thirty-minute IP. Additionally, the geo-targeting strategy I selected speeds up site crawling. Finally, this proxy service tunnels an encrypted DNS, which provides an additional degree of protection while scraping.
IPBurger – Platforms Supported
A membership to IPBurger includes simple-to-use applications for any device you possess. Linux, iOS, Android, Windows, Mac, and routers are all supported. Additionally, IPBurger offers users Firefox and Chrome browser plugins. Additionally, you may use it on routers that allow VPN connections and other devices that support VPN connections.
You may use your IPBurger program on up to 4 devices simultaneously, which is more than adequate for the majority of families who need extra protection and privacy online.
IPBurger – Privacy and Logging
IPBurger gathers the following information about its users –
Anonymous VPN diagnostics and crash reports — This feature is off by default.
Aggregated summary statistics – applications and their versions, daily successful VPN connections, and the total amount of data transmitted by a particular user
Personal data – credit card details, email address, and name.
To summarise, IPBurger has a very strong privacy policy, since it never tracks your browser history, traffic destinations, data content, DNS queries, and IP address.
While the official website identifies the company's location as San Antonio, Texas, the privacy statement indicates that IPBurger is incorporated in the British Virgin Islands. Unfortunately, since the site has so much contradictory material, I cannot be certain which page contains the right information. If IPBurger were to be based in the British Virgin Islands, this would be fantastic news for all VPN users worldwide, since this region has no required data retention regulations and considerably tougher data disclosure requirements.
If you have any concerns about IPBurger's privacy statement, you can always reach out to the business directly at [email protected].
IPBurger IP Types
IPBurger consists of either Datacenter or Residential proxies. To begin, residential proxies comprise over 70 million IP addresses spread over 190 countries. These proxies are provided by ISPs.


Residential proxies may be configured to rotate or change in response to web requests or to have a thirty-minute sticky period. Additionally, they have kill-switch software that automatically disconnects you from a website before blocking or blacklisting your IP.
Additionally, they have specialized proxies, which I may refer to as static residential proxies. They are hosted in a data center and use the same IP address as a residential proxy. They are quick and safe, making them ideal for managing social media accounts.
Secondly, there are data center proxies to consider. These proxy servers are located in about seven countries. Fresh proxies and dedicated proxies are both types of data center proxies. Fresh proxies provide you with a static new IP address that links you to particular websites such as eBay and Amazon.
When new proxies are employed, they are improved for usage during nighttime hours. After those sleepless nights, you may use those proxies exclusively or as dedicated proxies. As a result, if you've been wondering what the difference is between Dedicated and Fresh proxies, you now have an understanding. Additionally, both datacenter proxies are private or are utilized by a single individual.
IPBurger – Ease of Use
The final advantage of IPBurger is that its proxies are simple to use. It is not necessary to install any software to use it. Additionally, they offer an integration instructional section that demonstrates how to utilize the proxies. The tutorial is in-depth and device/OS/platform-specific. Apart from integration, IPBurger's online user dashboard is attractive, minimalist, and simple to use. Simple to use, even a first-time user will have no difficulty with it. You can copy proxy details, monitor your bandwidth, pay for a subscription from the dashboard.
IPBurger – Customer Support
It's a little confusing when it comes to IPBurger customer support. In my case, I encountered an issue with my IP addresses. As a result, I assumed the chat team would assist me, but there was none, only the ticket system.
As a result, I hope that IPBurger can come clean on this issue in the future. Apart from that, their response time via the tickets system and direct email was lightning fast and available 24 hours a day.
IPBurger – Torrenting and Streaming
IPBurger allows torrenting on its servers using the VPN. It has a short tutorial that informs users about the whole program, so you can head over to the official support base of IPBurger to get detailed insights into the torrenting module of IPBurger.
What's more, IPBurger is capable of streaming all major services. It has the most advanced geo-spoofing capabilities. The accessible server network merely encompasses the necessary sites for this effort.
IP Burger – Pricing and Plans
IPBurger Residential Plans:-
Premium Residential Plans –
Starter ($ 79 per month): With this one you can share your account with 2 users, get 20,000,000 residential IPS and 5 GB of traffic per month.
Plus ($ 149 per month): With this one you can share your account with 4 users, get 60,000,000 residential IPS and 15 GB of traffic per month.
Pro ($ 249 per month): With this one you can share your account with 6 users, get 75,000,000 residential IPS and 25 GB of traffic per month.
Regular Residential Plans
Starter ($ 69 per month): With this one you can share your account with 1 user, get 6,000,000 residential IPS and 5 GB of traffic per month.
Plus ($ 129 per month): With this one you can share your account with 2 users, get 8,000,000 residential IPS and 15 GB of traffic per month.
Pro ($ 199 per month): With this one you can share your account with 4 users, get 10,000,000 residential IPS and 25 GB of traffic per month.
3. Fresh Dedicated IP Plans
Basic ($ 9.58 per month): With this you can get unlimited traffic and 1 fresh IP.
Plus ($ 18.33 per month): With this you can get unlimited traffic and 2 fresh IP.
Pro ($ 25.83 per month): With this you can get unlimited traffic and 3 fresh IP.
Basic IPs Plans
Basic ($ 4.58 per month): With this you can get unlimited traffic and 1 dedicated IP.
Plus ($ 12.08 per month): With this you can get unlimited traffic and 2 dedicated IP.
Pro ($ 18.75 per month): With this you can get unlimited traffic and 3 dedicated IP.
VPN Plans:-
1 Month Plan – $ 10.95 per month billed $ 10.95 every month
12 Months Plan – $ 5.41 per month billed $ 64.95 every year
6 Months Plan – $ 6.83 per month billed $ 40.95 every 6 months
IPBurger VPN has a 30-day money back guarantee.
Best IPBurger Coupon Codes in 2023
If you're seeking significant savings on your IPBurger purchase, don't miss the opportunity to use the 25% Off Coupon. This incredible offer slashes the cost of all plans by a quarter, making IPBurger one of the most competitively priced VPN and proxy services in the market.
To take advantage of this fantastic deal, simply apply the IPBurger coupon code during the checkout process. With this code applied, you'll gain access to a world of high-speed servers and premium security at a significantly reduced cost. This opportunity is too good to pass up – seize this remarkable offer today and elevate your internet experience while safeguarding your online privacy!
[affcoups id="7431″]
[affcoups id="9610″]


IPBurger FAQs
Q: Where can I find a valid IPBurger coupon code?
A: IPBurger occasionally offers special promotions and discounts that may be available through their official website or through their official social media channels. You can also check online coupon code websites for potential IPBurger codes.
Q: How do I use an IPBurger coupon code?
A: When you've selected your preferred IPBurger service, proceed to the checkout page. There, you should see a box where you can enter your coupon code. After entering the code, the discount should be applied to your total.
Q: Can I use more than one coupon code on a single purchase?
A: Typically, only one coupon code can be applied per order. However, you should refer to the specific terms and conditions of the coupon to be sure.
Q: Can I use a coupon code for an IPBurger service I am already subscribed to?
A: Typically, coupon codes are used for new purchases and may not apply to existing subscriptions. However, the specific terms and conditions of the coupon will determine whether it can be used for existing services.
Q: The coupon code I found isn't working. What should I do?
A: If a coupon code doesn't work, it might be expired, not applicable to the items you're purchasing, or entered incorrectly. Always make sure to check the terms and conditions of the coupon code. If you're sure the code is valid and applicable but it's still not working, you should contact IPBurger's customer support for help.
Conclusion
IPBurger coupon codes provide an excellent opportunity for individuals and businesses to access high-quality proxy services at a discounted rate. They offer substantial savings, making the various IPBurger services such as Residential, Fresh, Dedicated Proxies, and more, much more affordable.
By utilizing these coupon codes, users can enhance their internet privacy, bypass geo-restrictions, and carry out safe web scraping and other operations. Always keep an eye out for these valuable codes to make the most of your IPBurger experience.
IPBurger
Grab 20% off with IPBurger's exclusive coupon! Elevate your online privacy while enjoying significant savings. Limited time offer
Pros
Budget-friendly
Dedicated IPs
Protection against DNA and IPv6 leaks
Decent speeds
Automatic killswitch
Solid encryption
Cons
Limited IPs geo-locations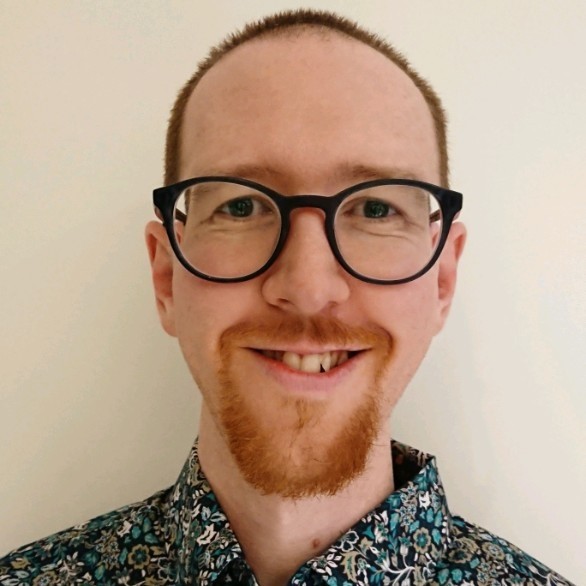 Tristan is a cybersecurity expert with over 10 years of experience in the industry. He specializes in virtual private networks (VPNs) and has helped numerous organizations and individuals secure their online activities through the use of VPN technology.


IPBurger Reviewed: Is It Worth the Money? – The Benefits of Using an IPBurger Coupons