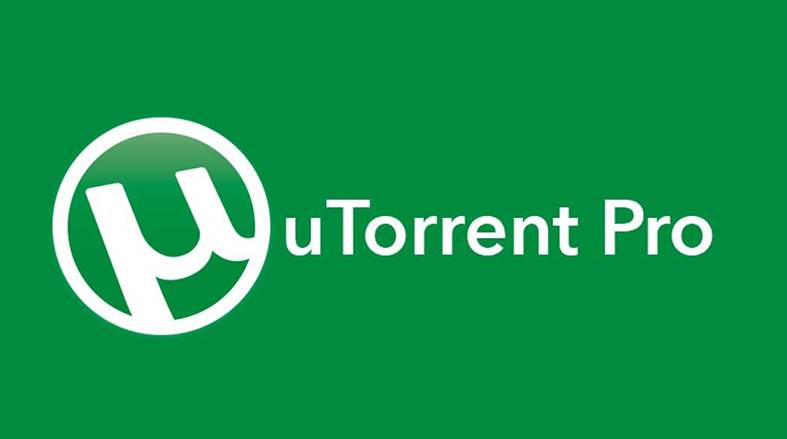 Affiliate Disclosure: Some links here may earn us a commission at no extra cost to you. We only endorse products we trust. We don't receive payment for positive reviews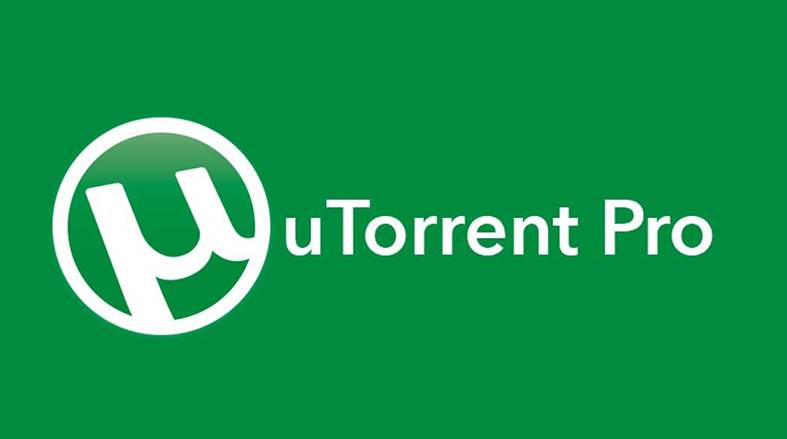 Almost everyone who uses uTorrent faces download speed issues with their torrents. The download speeds take a significant dip whenever you download a torrent file.
But that is not something to be worried or concerned about. Download speeds often get slowed down due to many reasons like less number of seeders for a torrent file or many more.
uTorrent has improved drastically since 2015 but it has one issue that almost every user faces while using it and that would be slow download speeds.
A study showed that the download speeds decreased by almost 50% when downloading something. We have tried our best to cover up this issue for your better convenience.
But those reasons won't exist anymore if you continue reading this article. We have listed many tricks or methods you can try and apply to fasten your uTorrent download speed and have your torrent files downloaded in no time.
Just have a look below at the tricks we have listed and try any one of them to increase uTorrent download speed
10 Methods/Tricks to increase your uTorrent downloading speed :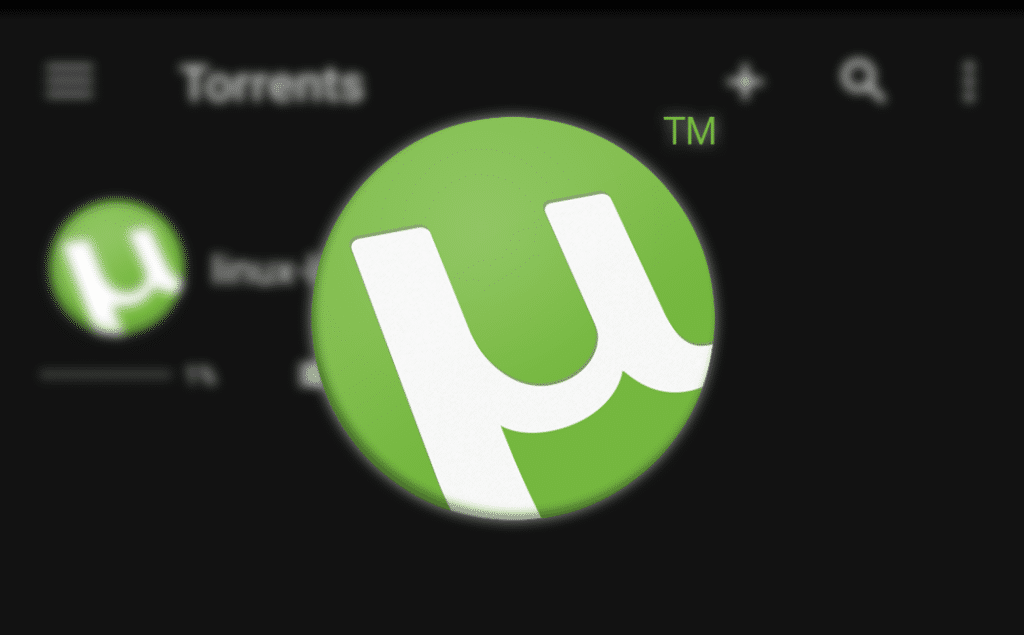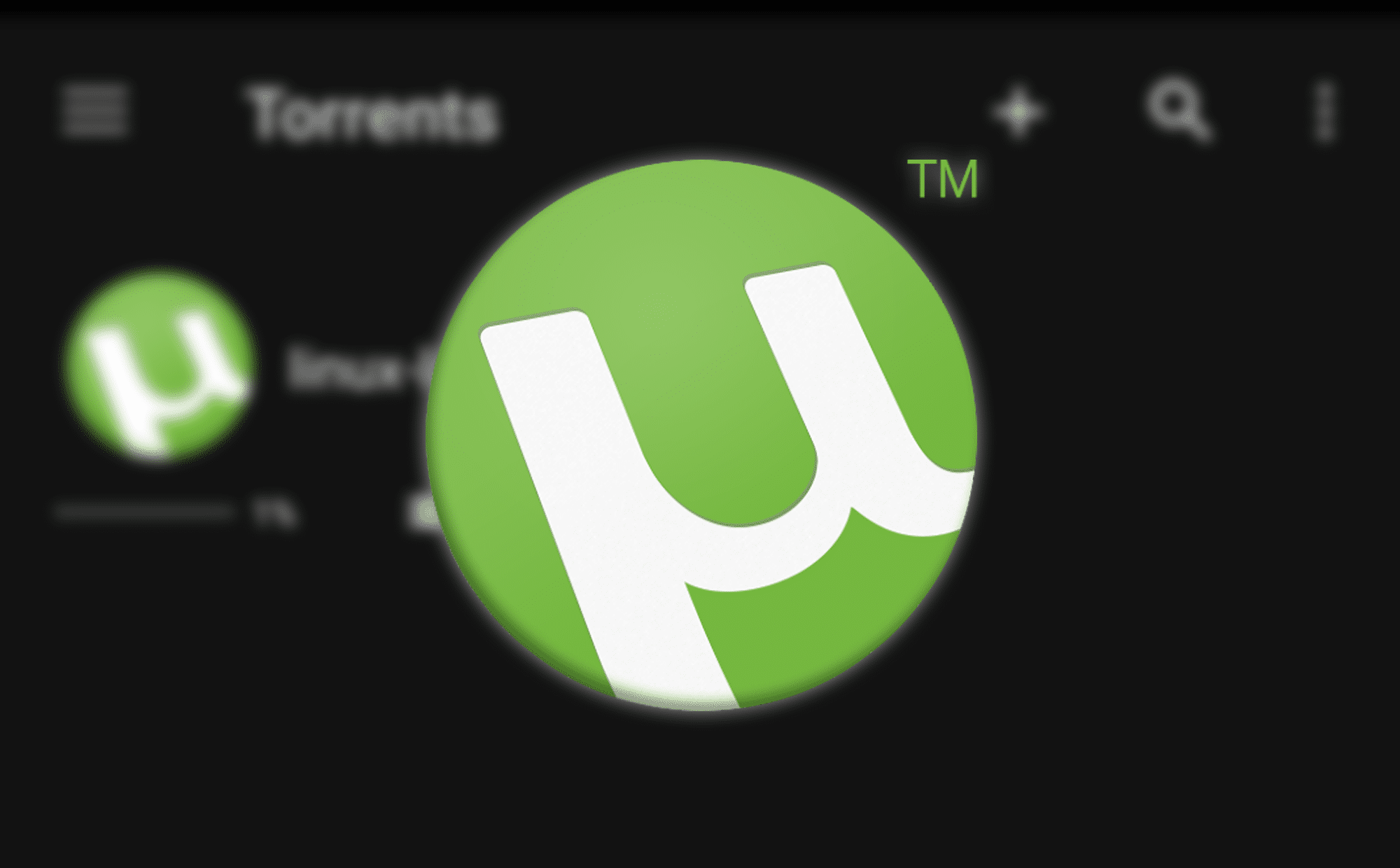 Method/Trick 1: Downloading from a trusted source that has more seeders for the torrent.
You should look out for more seeders for the torrent file you are looking to download.
Let's assume you are downloading a file from a torrent on your computer and simultaneously, you are allowing other users to access and download it from your machine. That is when you become a seeder yourself.
When a torrent file has more seeders to it, it becomes easy for you to access and you can download that file quickly and easily.
So you just have to make sure that the torrent file you are going to download has more seeders for it.
You can see the number of seeders for a particular torrent file near the file description you're looking to download.
Method/Trick 2: Prioritize uTorrent to "High"
The other simple trick or method to increase your download speed is by setting the priority for uTorrent to "High" in your settings.
If you prioritize it to High then your machine will treat it first and your download speeds will be increased by more than a bit.
Here are the steps for prioritizing uTorrent to "High"
Step 1: Open the Task Manager on your computer/laptop
Step 2: Click on the "Details" tab.
You have to click on the "Details" tab to set the priority high for uTorrent.
Step 3: Set uTorrent priority to "High" in the "Details" tab
In the "Details" tab, you need to scroll down and you need to find uTorrent in the list. After you have found uTorrent in the list, right-click on uTorrent and click on "Set Priority".
Now that you have clicked on Set Priority, you will see various options for priority, you just have to click on "High" for prioritizing uTorrent on high to increase your download speed.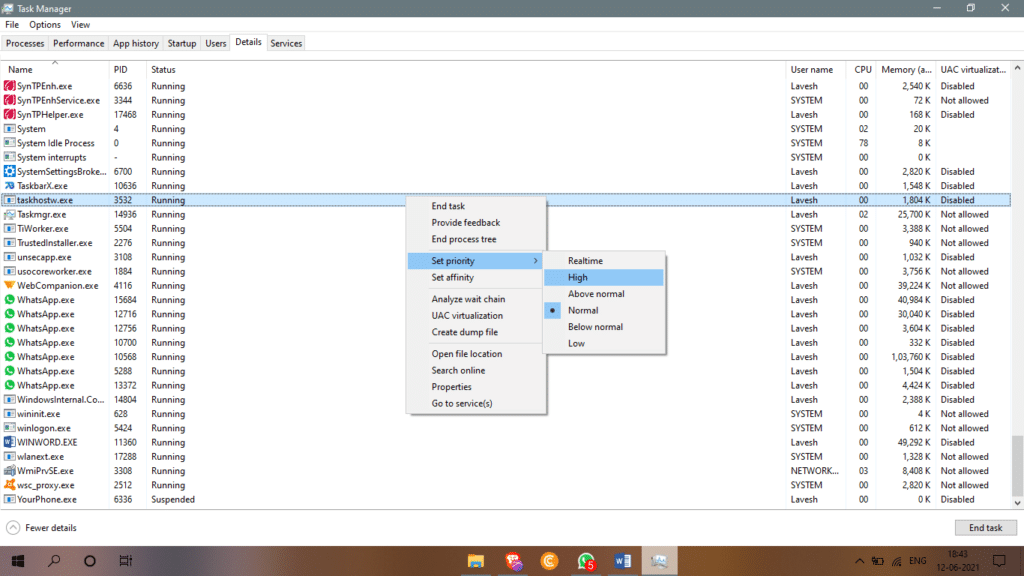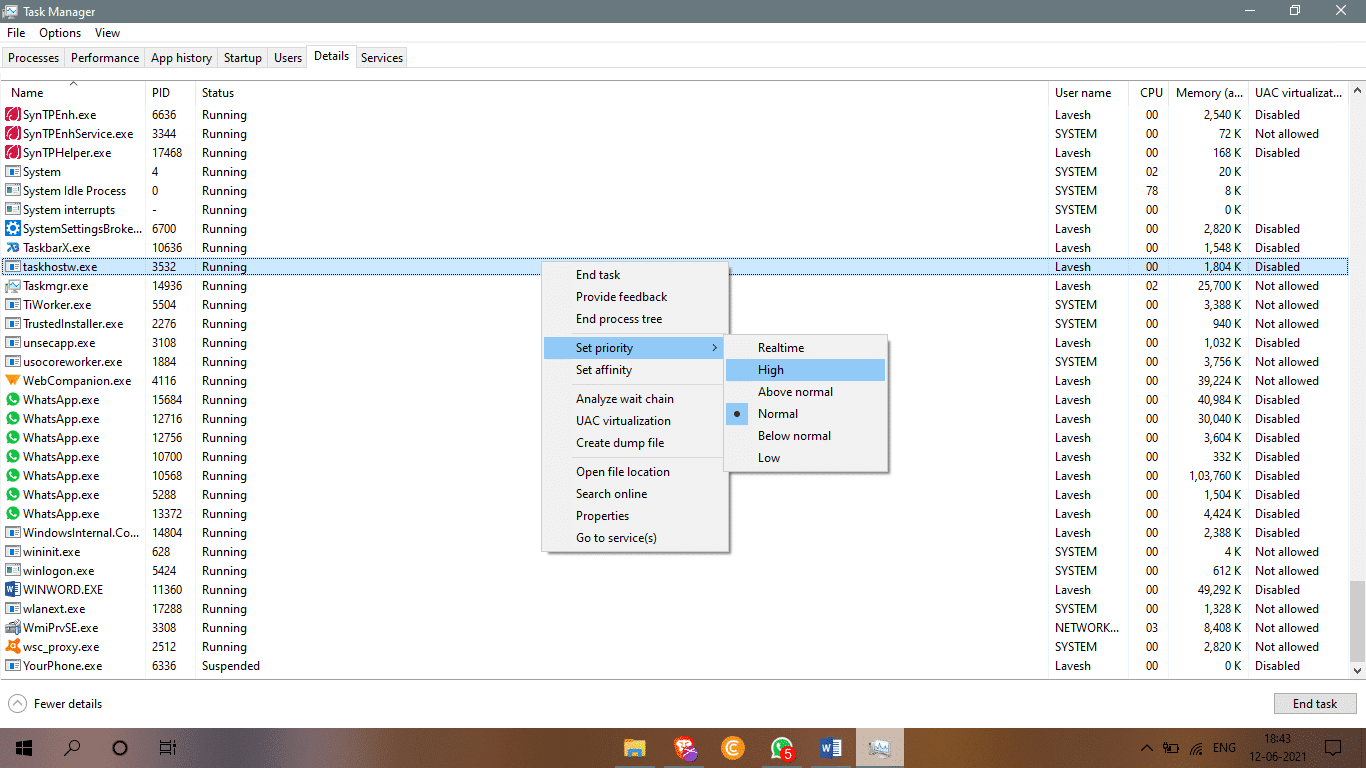 Your download speeds will be now quick and fast after you have set uTorrent to High priority.
Method/Trick 3: Close or clear all other processes running in the background
You just have to simply close or clear the other unnecessary applications in the running state in the background.
You can either clear those by opening the task manager and ending the process one by one.
Or you can simply close the other programs except for uTorrent on your PC/Laptop.
Closing and terminating other unnecessary programs or processes will save your RAM and free up space for your download and increase the download speed at the same time.
Method/Trick 4: Modifying uTorrent settings
You can change or modify uTorrent's settings and the download speed will increase significantly. There are many options you can change or update to cure your slow speeds.
Below, are some of the settings you should change from default to optimize your speed.
Bandwidth: Change the bandwidth settings from default to 500. This would hike up the speed from default to almost 500 which will result in faster download speeds irrespective of the number of seeders.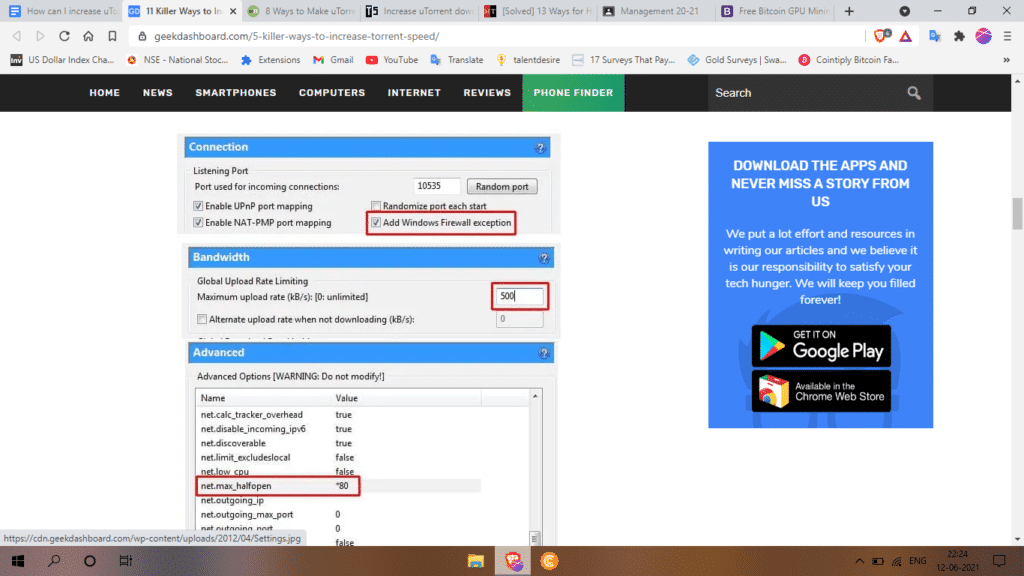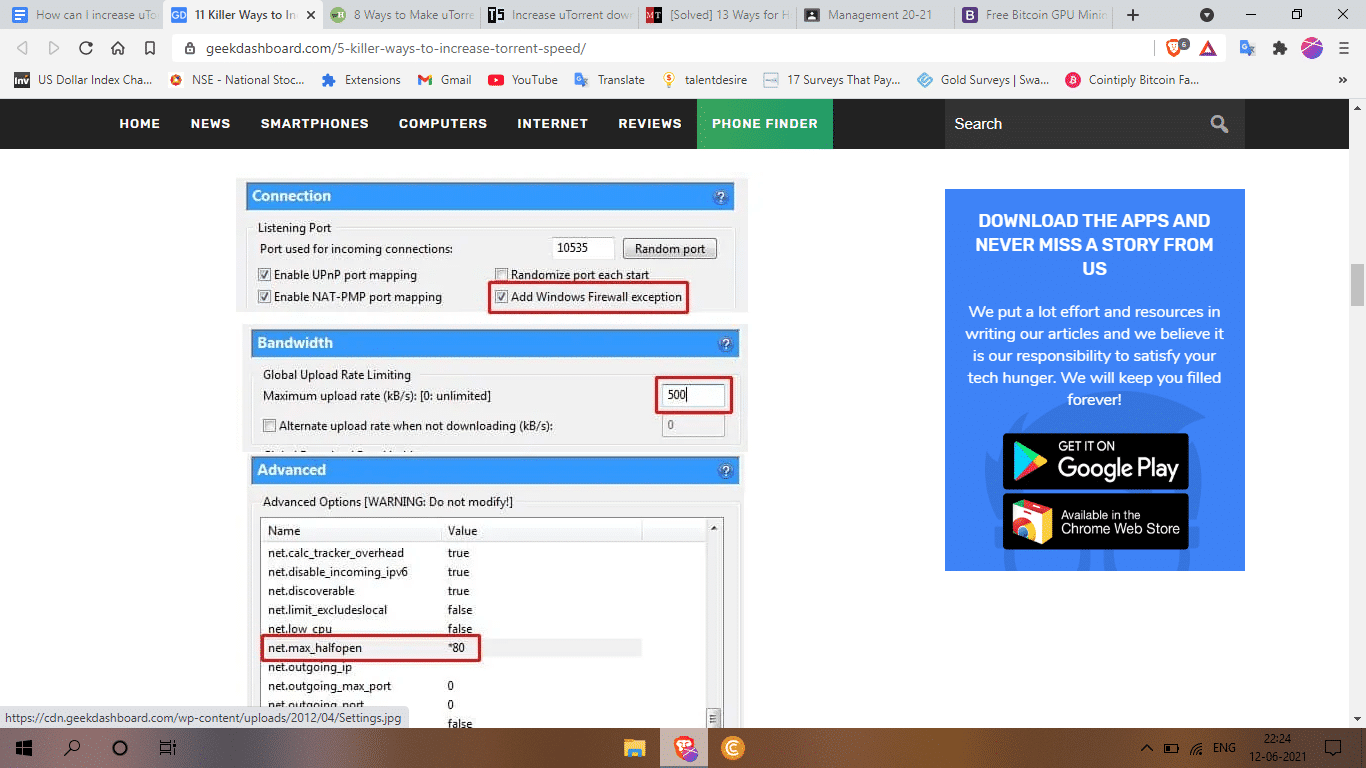 Connection: You can also change the connection preference and add it to "Windows Firewall Exception".
Adding it as an exception will force your laptop or PC to treat it as an exception and not slowing its process down.
This will also result in better speeds like the others.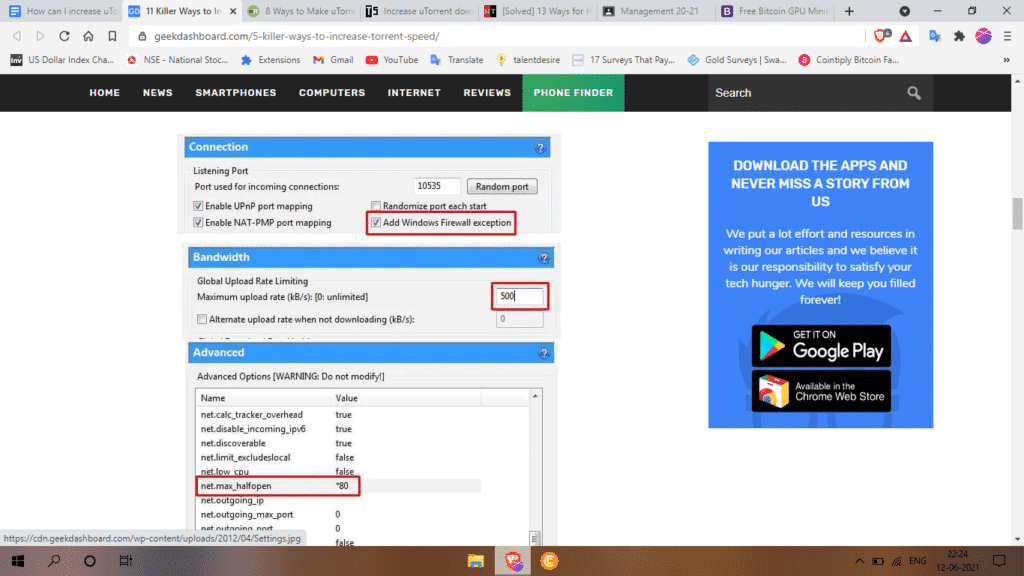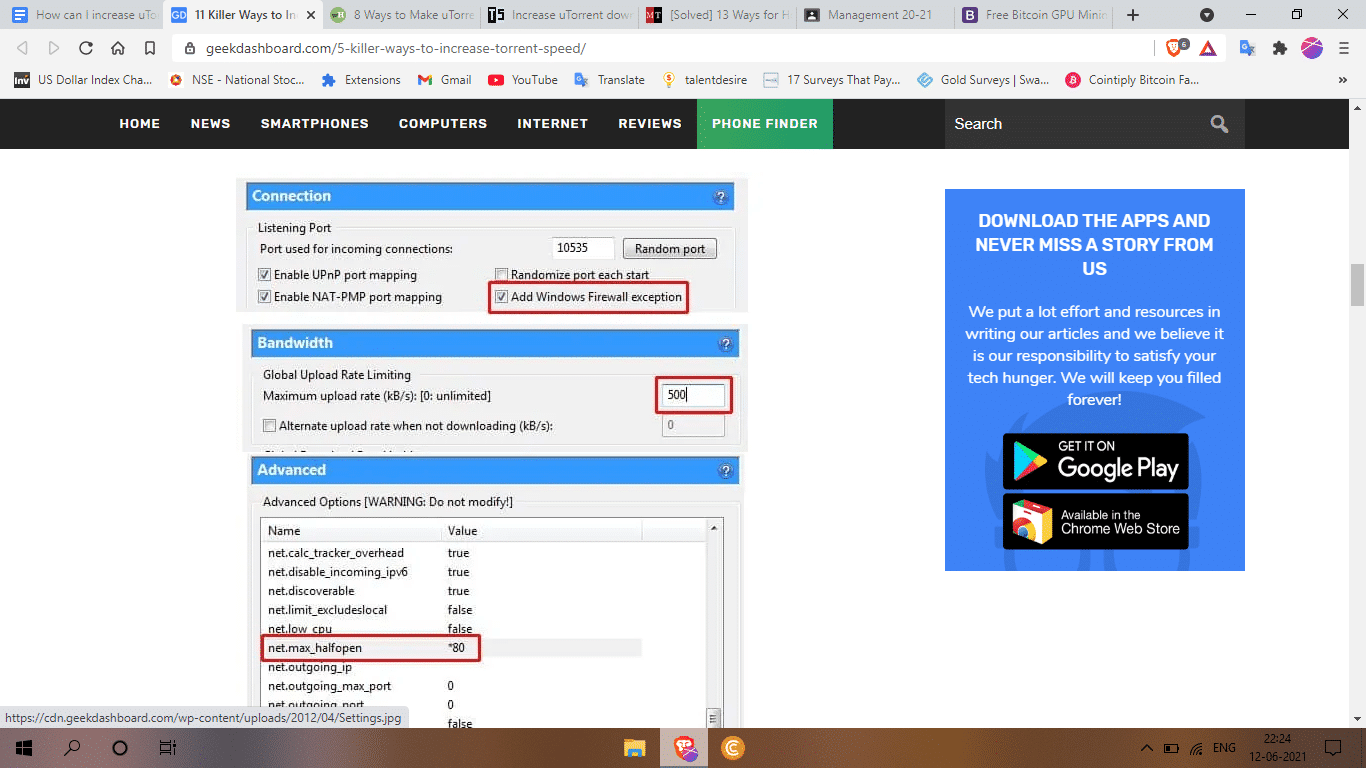 BitTorrent: In the BitTorrent settings, you need to enable an option or two to make it faster. In this tab, you have to enable the "Outgoing" in the Protocol Encryption.
This will allow uTorrent to access seeds more quickly and instantly.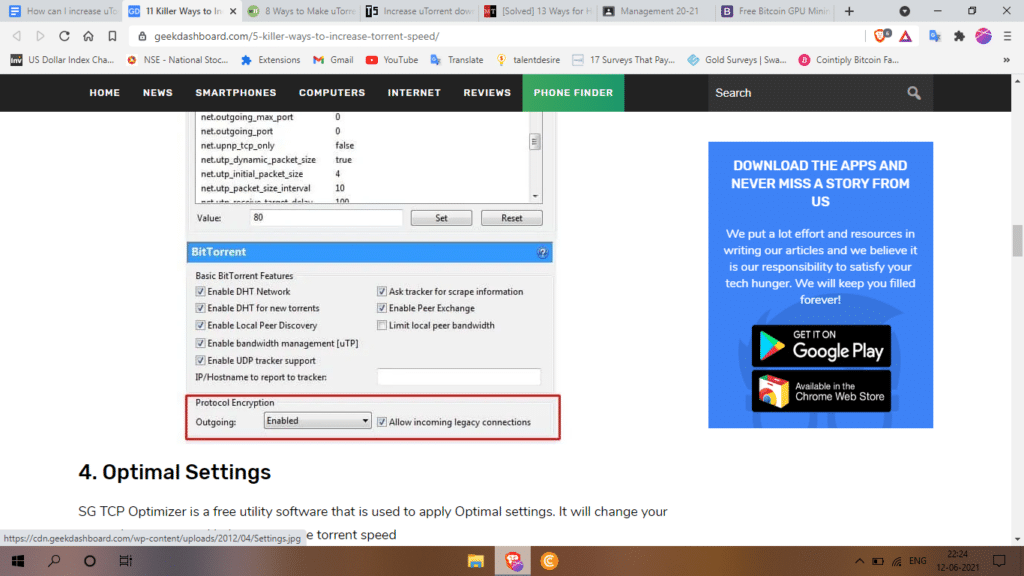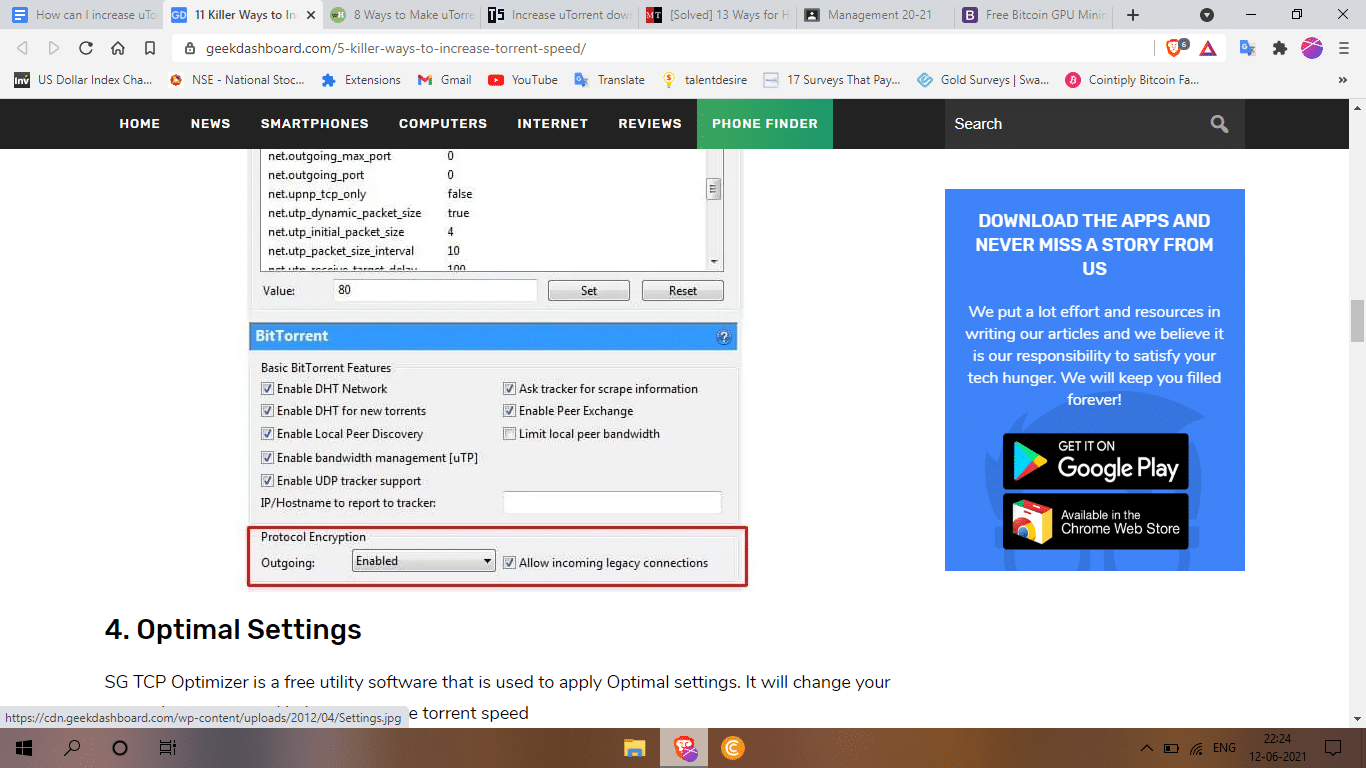 Advanced: Now in the "Advanced" tab, you need to change the value of "net.max_halfopen" to "80".
This one is the last setting you need to modify to keep your speed up and going.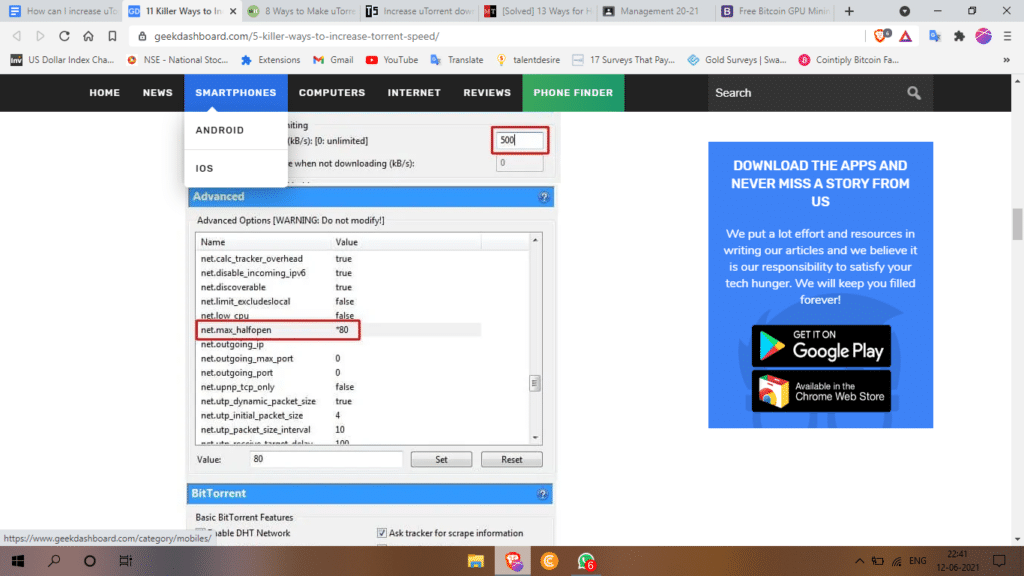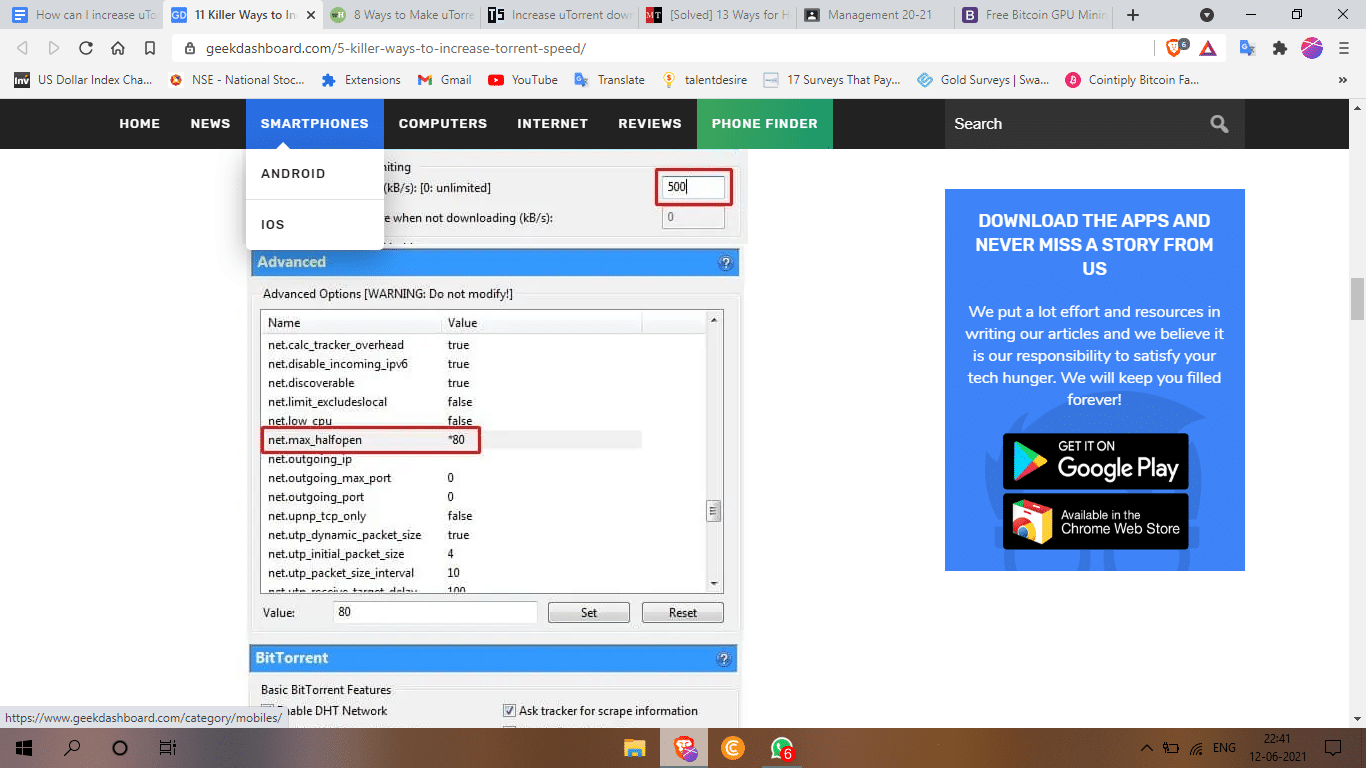 After you have changed these four settings in the uTorrent program, you will see that your torrent downloads will be downloaded more quickly in less time.
Method/Trick 5: Connect to your WiFi with a modem or directly
At times, WiFi on our laptop or PC gets disconnected now and then due to some network issues or some problems with your WiFi adapter which results in disconnection from the internet.
To gain faster download speeds, you need to connect your PC/Laptop manually to a modem or router instead of the wireless feature.
This will ensure that you would not get disconnected from the internet and your download speed would be up to the mark.
You can even use a LAN cable to connect your laptop with the router. This will increase the download speed seamlessly.
Method/Trick 6: Keep uTorrent updated
We tend to forget to update apps and programs which makes them slower with every use. Updates roll out very often to make sure the program keeps working efficiently. and smoothly.
Not updating them makes the operations slow. Check for an update within the uTorrent program and make sure you update it if you have any updates available.
In the uTorrent application program, you can see a toggle in the upper part of your screen indicating "Help".
You just have to click on that and you will see a hovered-down menu in which you need to click on "Check for updates".
Just update the application and get your speed restored to normal.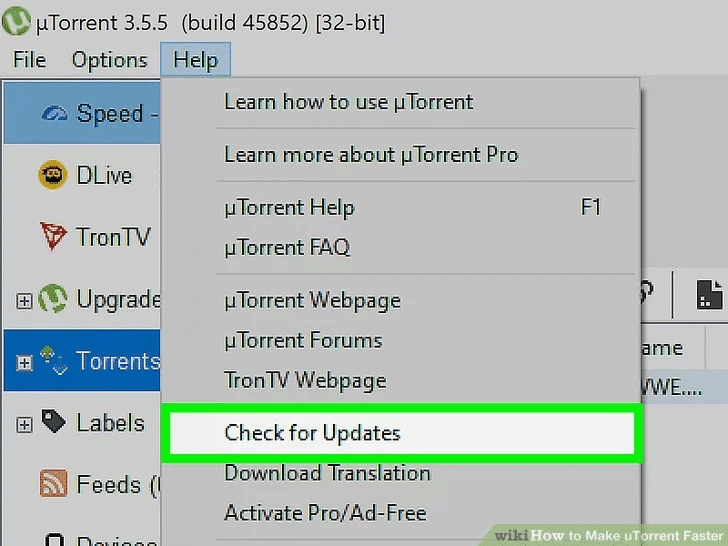 Method/Trick 7: Force-start a download file
Force-starting files will download the file from the very beginning with all the methods applied. You can force-start a torrent file to download it faster.
You need to right-click on the file that you are already downloading, after that, click on the toggle that says "Force Start". Now that you have clicked on force-start, you can make the download even faster by changing the bandwidth allocation.
For this, you need to right-click again on the file that you chose to force-start.
After clicking, you will see an option saying "Bandwidth Allocation". Click on the same option and set it to "High". This will surely bump up your download speeds if you do so.
Method/Trick 8: Enable UPnP port mapping
Your PC or laptop will tend to slow down your download speeds by inspecting every detail about the torrent file.
To stop this, you just need to enable "PnP/UPnP mapping" in the settings of uTorrent.
To turn on this option, go to "Options" and click on "Preferences" and then select "Connection" from the options on the left side of your screen.
After this, you will see the option or toggle for "Enable UPnP port mapping", just click on it and select "OK" to enable it and experience faster download speeds.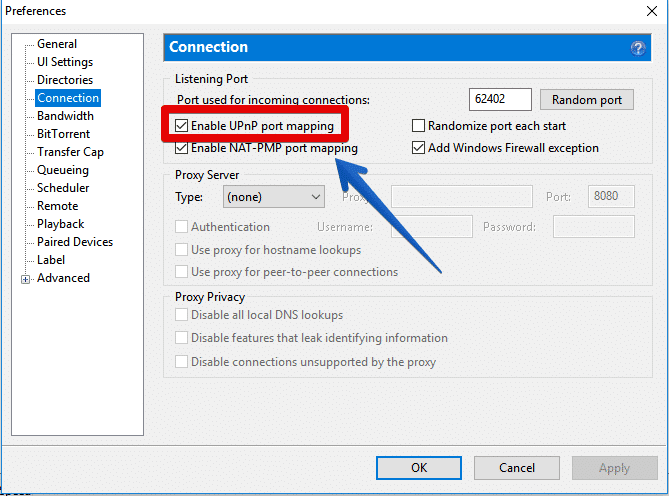 Method/Trick 9: Add more trackers
When you download a torrent file, it may stick with the default tracker site or address for some reason which is not so fast when it comes to downloads speeds.
uTorrent has this amazing feature where you can add more trackers within the program to make your downloads faster.
Adding more trackers increases not only the speeds but also increases the numbers of seeders and peers.
We have listed below a list of all the tracker sites you may need to add to achieve faster download speeds.
To add more tracker sites, you need to double click on the torrent file and you will see the "General" tab under the tracker's field. Just copy the below-listed tracker sites and paste them there.
List of all the tracker sites for uTorrent:
http://9.rarbg.com:2710/announce 
http://announce.torrentsmd.com:6969/announce 
http://bt.careland.com.cn:6969/announce 
http://explodie.org:6969/announce 
http://mgtracker.org:2710/announce 
http://tracker.best-torrents.net:6969/announce 
http://tracker.tfile.me/announce 
http://tracker.torrenty.org:6969/announce 
http://tracker1.wasabii.com.tw:6969/announce 
udp://9.rarbg.com:2710/announce 
udp://9.rarbg.me:2710/announce
udp://tracker.coppersurfer.tk:6969/announce 
udp://exodus.desync.com:6969/announce
udp://open.demonii.com:1337/announce
udp://tracker.btzoo.eu:80/announce
udp://tracker.istole.it:80/announce
udp://tracker.openbittorrent.com:80/announce
udp://tracker.prq.to/announce
udp://tracker.publicbt.com:80/announce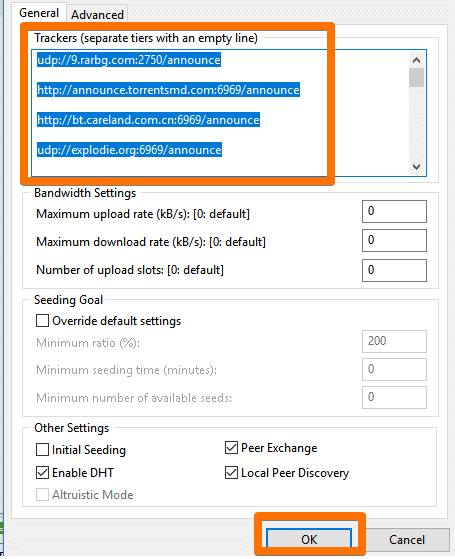 Method/Trick 10: Use VPN
When you don't use a VPN, your ISP connects you to their server's network. ISP's servers can be slow and sluggish sometimes.
They do not offer you more speed and often connect to a slower connection.
You can overcome this by simply using a VPN whenever you are downloading a torrent file. The VPN will connect you to a different server of their own and will connect you to the fastest internet connection to give you a faster download speed.
You just have to open your browser and download a VPN that is suitable for your needs and you are ready to go.
Additional tricks :
Here are some o the additional bonus tricks that you can use:
1. Choose a different ISP plan, preferably with higher speeds
2. Apply your basic knowledge and keep uTorrent updated
3. Stop WiFi interference to make sure your download speed does not get affected
4. Make sure you are downloading the correct torrent file from a verified or a trusted source.
Conclusion:
Your download speeds for uTorrent files will surely increase after you use or apply any one of the tricks listed above in this article. Most of the issues like ISP Throttling, WiFi interference, slow and buggy performance, etc can be easily overcome.
We hope that we covered every possible way which will result in better and faster download speeds.
We will keep this article updated if any new trick comes in handy. Try any one of the methods and we are sure you won't be disappointed.
Please do let us know what are your thoughts about this.
How increase uTorrent Download Speed FAQs:
1. Will my download speed increase after applying any of the tricks?
Yes. Your download speeds for the torrent files will significantly increase in speed if you apply any one of the methods listed above with the same steps.
2. My ISP is throttling my download speed. How can I avoid it and have my download speed faster?
You can simply use a software encryption service known as VPN. It will hide your online traffic and change your IP Address and connects it to their server's IP which is a result of the increase of your download speed. You can use any VPN service like NordVPN, Secure VPN, or whichever you would prefer most.
3. Can I download large files exceeding 5-10 GB?
Yes. You can download large files but you need to make sure that the file has more seeders and your ISP does not throttle your download speed. Almost every ISP will prevent you from downloading torrent files by decreasing the download speed. You can overcome that by using VPN Service which will connect you to its server rather than staying on your ISP's server and after that, your download speed will be increased.
4. Will my download speed increase if the torrent has fewer seeders?
Sadly, no. Your download speeds would not increase much if the torrent file has fewer or less seeders as it may take more time to access that file from a different machine's seeds.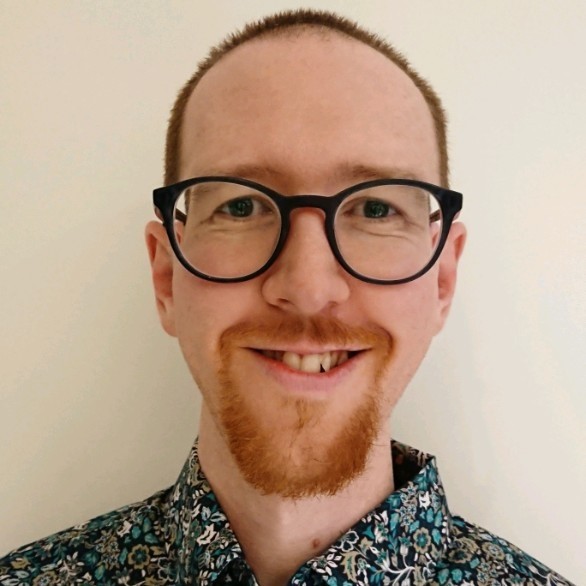 Tristan is a cybersecurity expert with over 10 years of experience in the industry. He specializes in virtual private networks (VPNs) and has helped numerous organizations and individuals secure their online activities through the use of VPN technology.